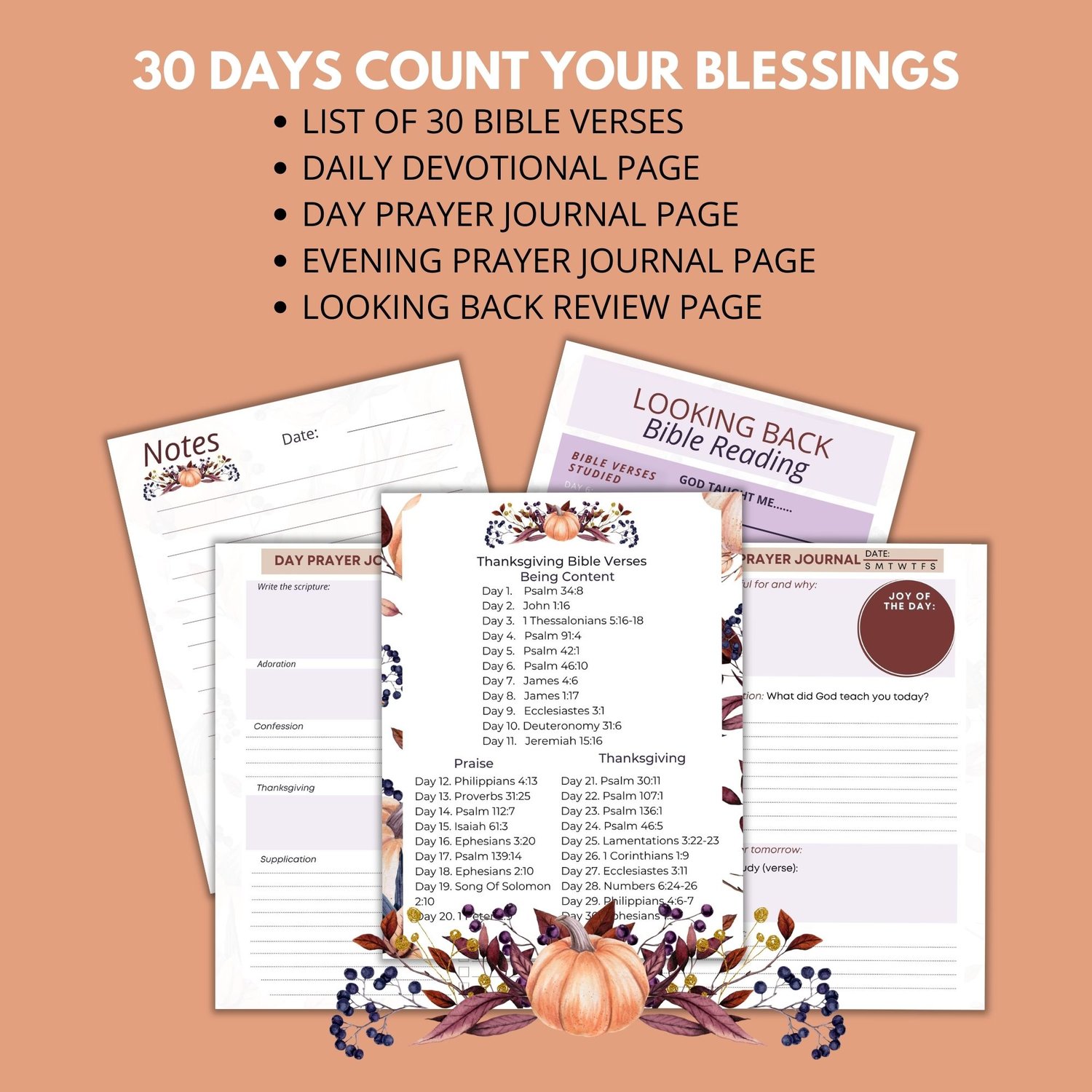 Free SampleCount Your Blessings 30 Day Thanksgiving Devotional, Prayer And Gratitude Journal
On Sale
Join me for the next 30 days in using this 30-day bible reading plan on Counting Your Blessings. 
The Count Your Blessings bible plan is perfect for you if you yearn to find some time in your busy day to cultivate a thankful heart.

Life is busy and stressful but you will find more peace if you can focus on counting your blessings and renewing your mind with scripture.

As you spend a few minutes each day reading the bible verses that have been selected on the topics of being content, praise, and thanksgiving, and using the prayer journal - you will be reminded of how much God is working in your life and you will be encouraged.

🍁This is a printable PDF but you can also use it on your phone in a free PDF reader app such as iBooks, Samsung notes (so easy to use!), or XODO. Then you can bring it everywhere with you!

🍁You will receive a digital download with a list of Bible verses that will bring you on a 30 Day journey studying bible verses on the topics of being content, praise, and thanksgiving.

🍁By downloading this printable, you will automatically be subscribed to the Scriptural Grace weekly newsletter on a Saturday. You will be kept up to date with all the new devotionals, and discount codes for all our products. You will also have access to our Resource Library. You can unsubscribe at any time from our email list.
I hope this resource blesses you!
xx Karen.