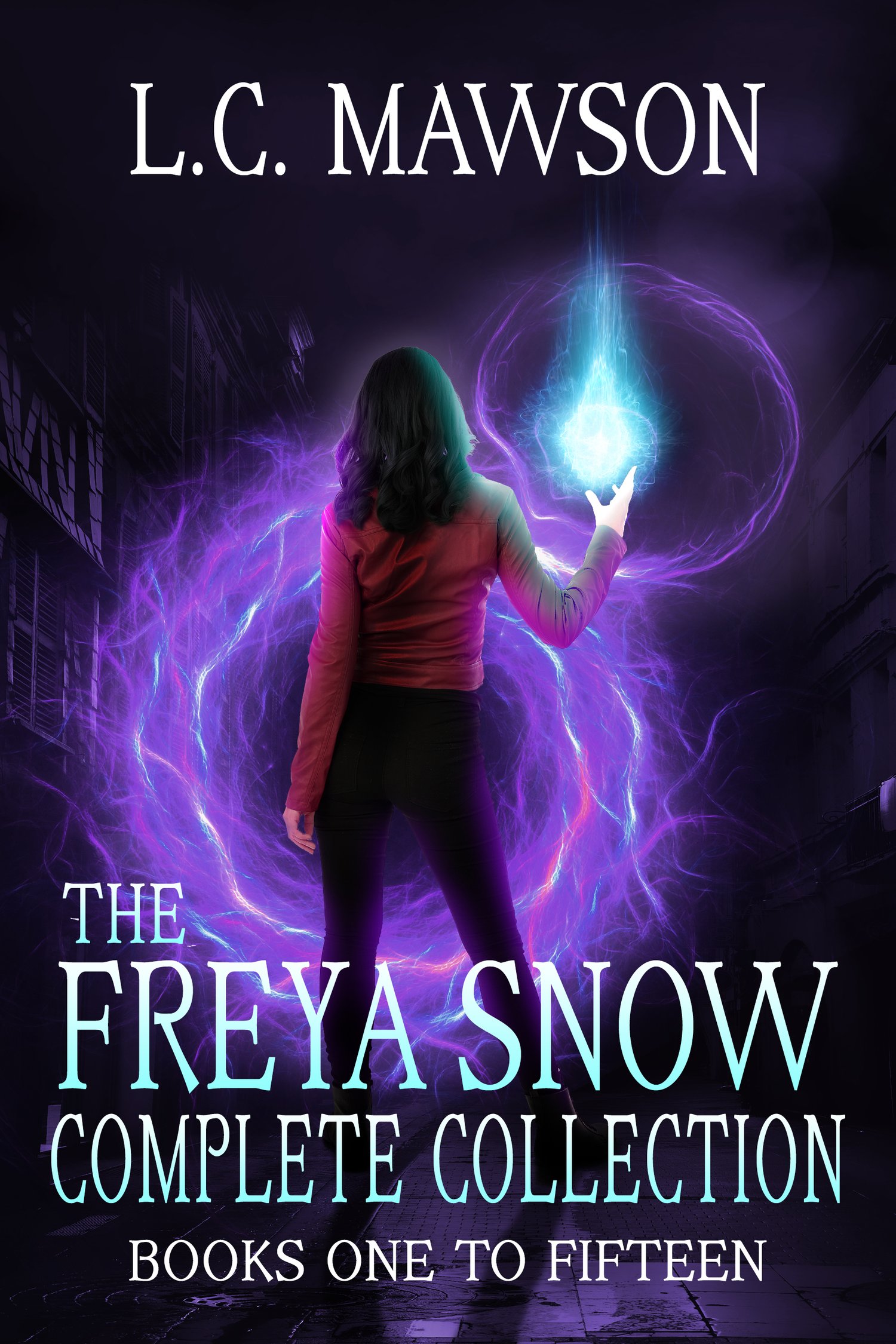 The Freya Snow Complete Collection: Books One to Fifteen
On Sale
Freya has been alone as long as she can remember.

15 books. Thousands of pages of magical adventures, kick-ass heroines, and forbidden romance.

She was always moving from foster home to foster home, never finding a permanent family.

With her mother dead and no leads on her father, the first clue to her heritage comes in the most unlikely form.

An outburst of impossible magic, and the appearance of a ghostly guardian Freya's mother tasked with watching over her.

With her newfound abilities, finding her father should finally be within Freya's reach, but her new guardian cautions restraint.

Freya still doesn't understand the magical world, she claims, or its dangers.

If Freya wants the truth, it may mean going it alone once more.

And putting her guardian's warnings to the test.

The Complete Collection collects together all fifteen books in the Freya Snow urban fantasy series, which starts out as YA and follows Freya's magical adventures into adulthood. If you like kick-ass, sarcastic heroines, immersive magical worlds beneath our own, and love that crosses the lines of magical feuds, then you'll be instantly hooked on L.C. Mawson's fast-paced urban fantasy series.

Buy the boxset to get your exciting urban fantasy fix today!