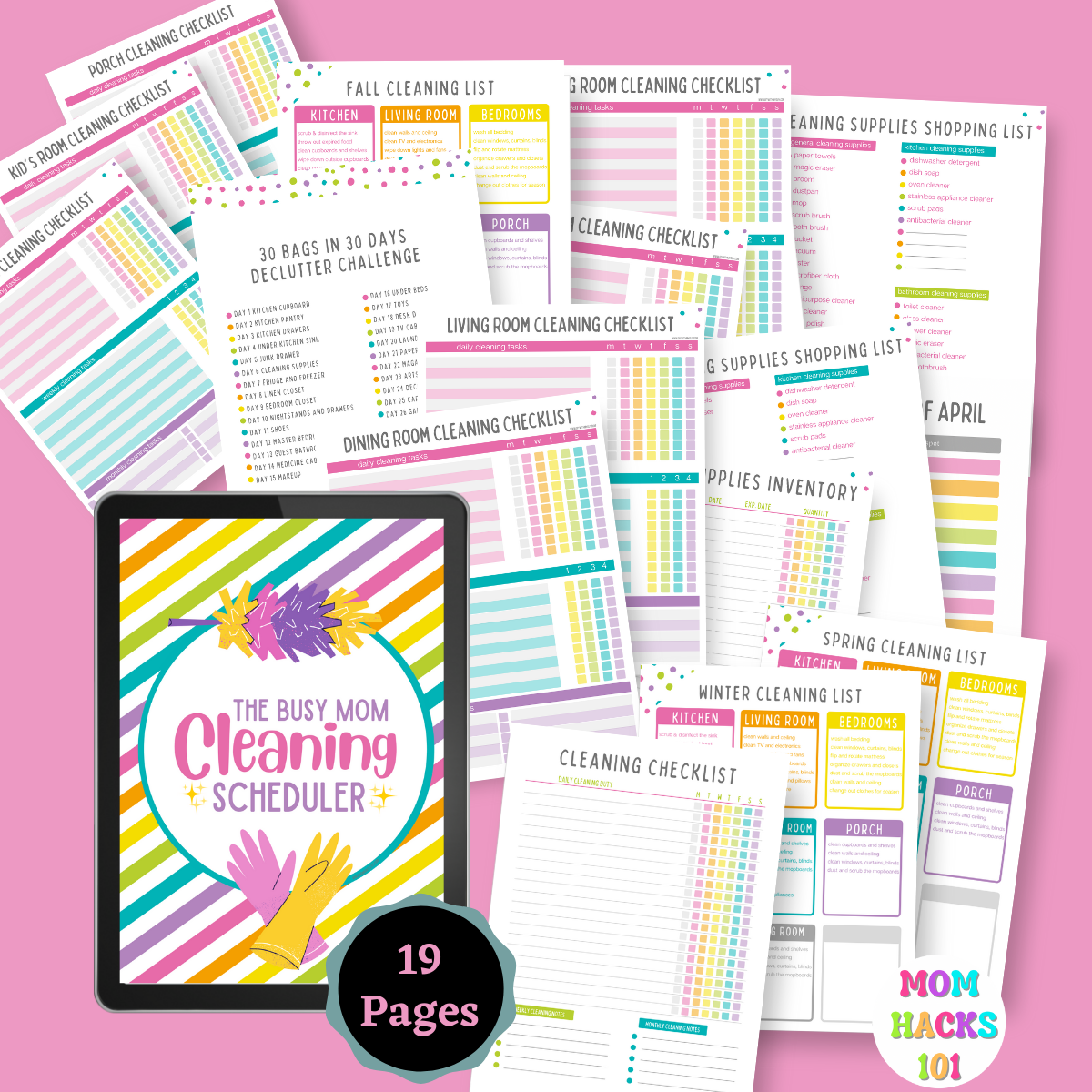 The Busy Mom Cleaning Scheduler
On Sale
$16.00
Are you a busy mom overwhelmed by housework?
Then you need The Busy Mom Cleaning Scheduler to stay on track!
In only a few minutes a day, you'll be able to ditch all-day cleaning marathons, simplify your household tasks and take back your Saturdays. 
It's time for you to feel proud of your home, reach your goals (while setting an amazing example for your kids), and spend more of your time doing what you want (instead of what you feel you need to be doing).
How
The Busy Mom Cleaning Scheduler
can help you simplify your cleaning routine:
Use the seasonal deep cleaning cheat sheets for spring, summer, fall & winter.
Use the 30 bags in 30 days to declutter.
Break down your cleaning schedule into zones.
Keep track of every room of your home with checklists.
Make daily, weekly, monthly, & seasonal cleaning schedules.
Keep track of your cleaning inventory.
& more!
*THIS IS A PRINT-ONLY PRODUCT. FOR COPYRIGHT PROTECTION, ALL PAGE ELEMENTS ARE LOCKED IN PLACE AND CANNOT BE EDITED. THIS PRODUCT IS A DIGITAL DOWNLOAD AND THEREFORE NO PHYSICAL ITEM WILL BE SHIPPED. FOR PERSONAL USE ONLY & CANNOT BE RESOLD.