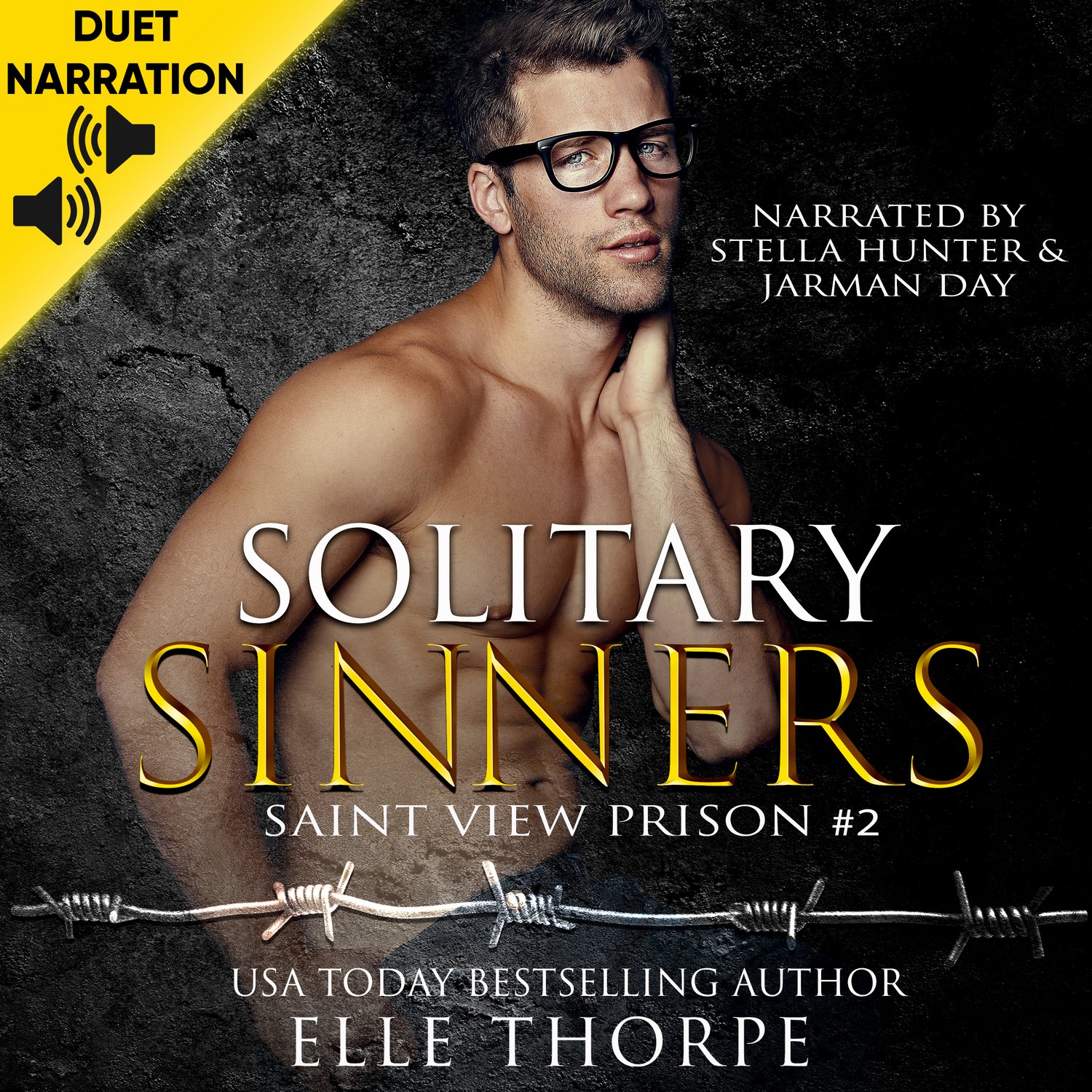 Solitary Sinners (Saint View Prison #2) Audio Book
On Sale
Preview
In the middle of a prison riot, the psychopath who murdered my sister holds me hostage. Soulless eyes black, bloodied knife in his hand, my name a whispered threat on his lips.

My only hope is the three men fighting for my heart…and their lives.

Separated in the chaos, flames surround Rowe, the growly prison guard who acts like he hates me but always has my back.

Liam, my lawyer on the outside. I've only just realized the depth of my feelings for the boy I once despised in high school. I dragged him into all of this and now I need his help more than ever.

And cornered by violent criminals is Heath, the prisoner I've fallen for more with every day he's been incarcerated. I know he's innocent and I'm here to prove it, but I won't get the chance if he doesn't make it through the riot with his life.

I came here for one thing but with new prisoners comes new threats. As sins are exposed and secrets unravel, one thing becomes apparent.

The killer may not be as obvious as the man with his fingers wrapped around my throat.

Solitary Sinners is an adult #whychoose romance, meaning the main character has more than one love interest. This book contains enemies-to-lovers and romantic suspense / dark themes that may trigger some readers. It contains a male/male storyline. It is the second book in an ongoing trilogy and cannot be read as a standalone. Start the series with Locked Up Liars.

File delivery by Bookfunnel. After purchasing, you will recieve an email from help@bookfunnel.com with your audio files and help on getting them onto your device if you need it. Happy reading!