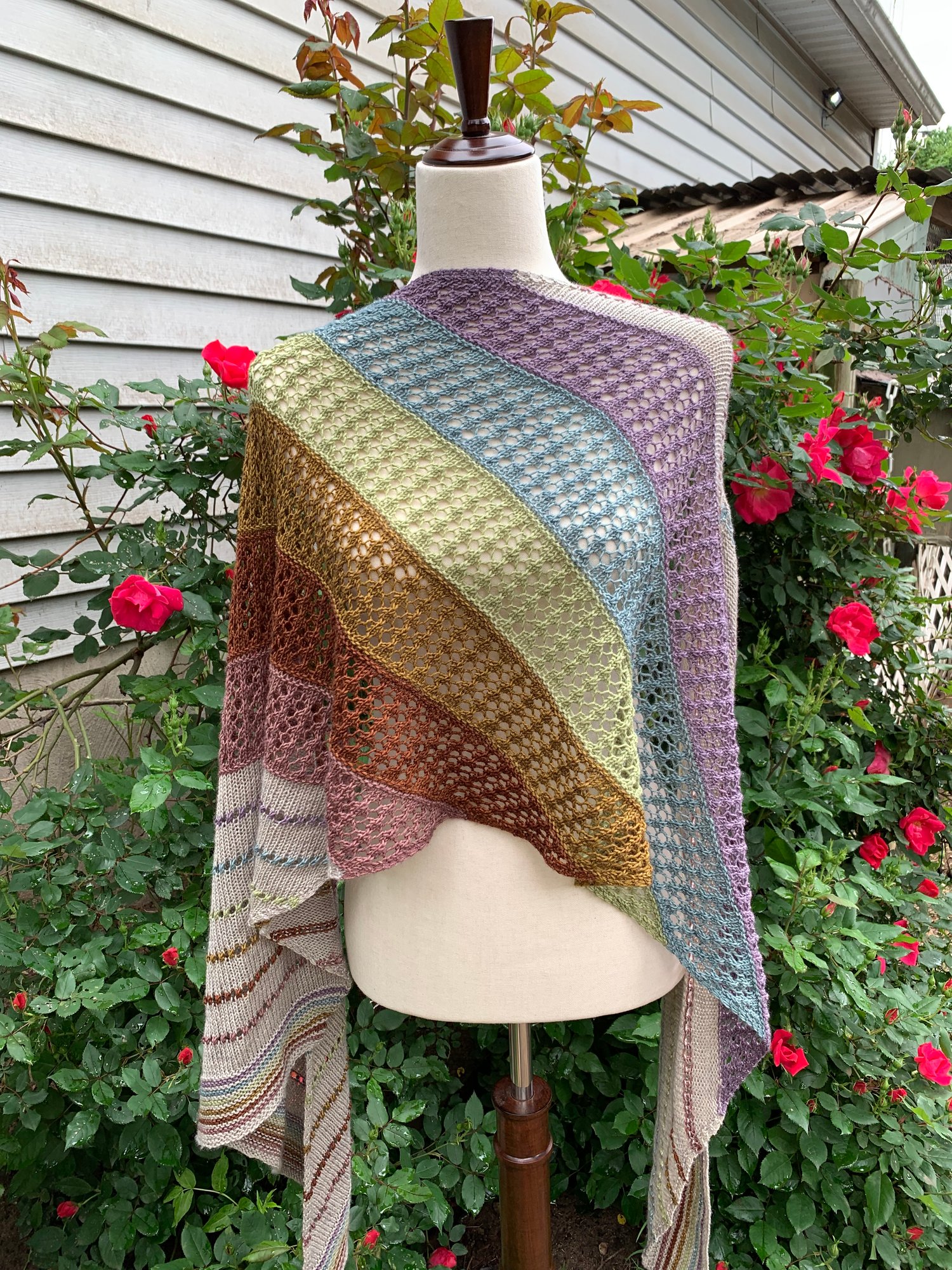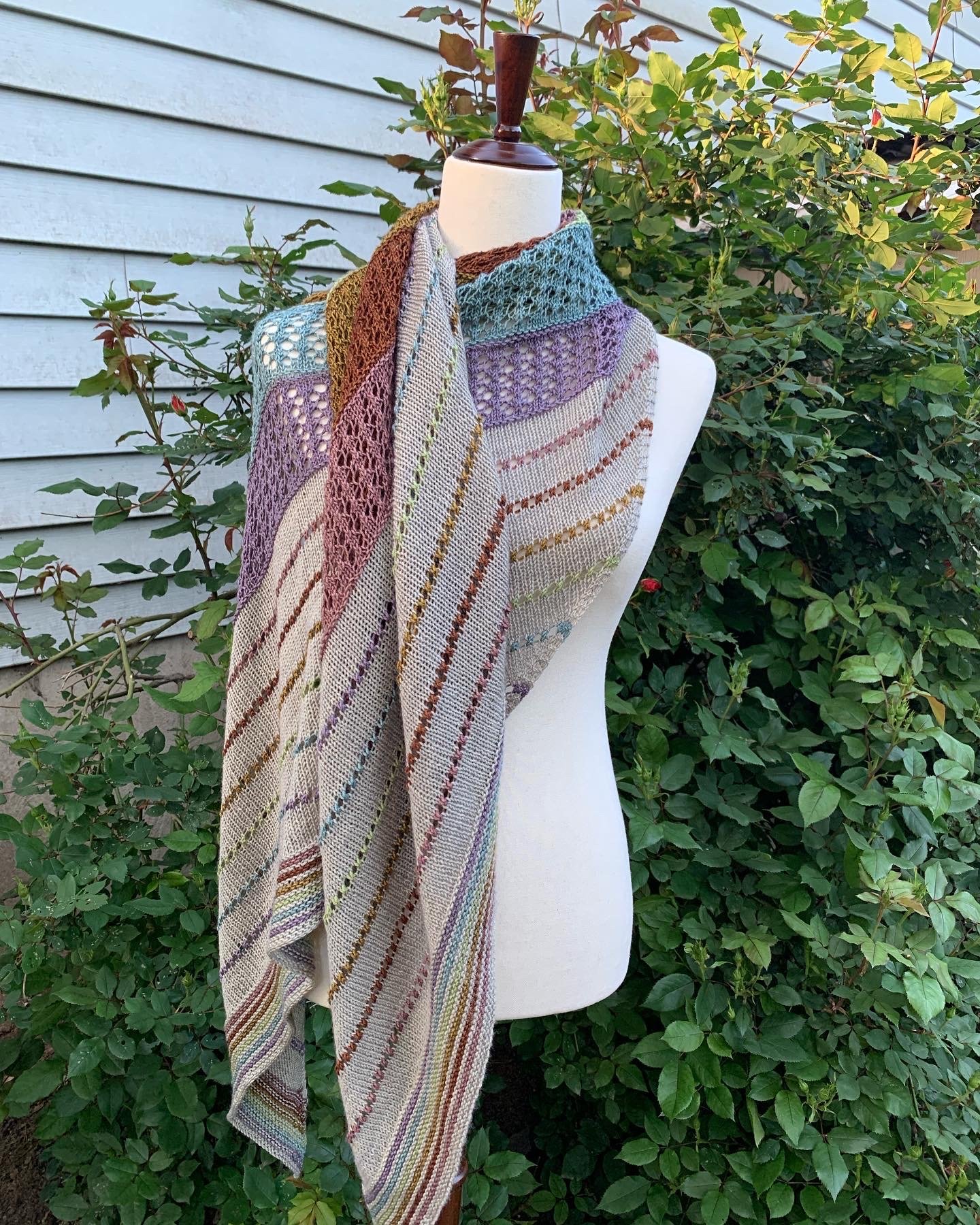 Under The Rainbow Knitting Pattern PDF
On Sale
This wrap was designed as part of a collaborative effort to raise funds for the 2022 Aids Life Cycle event. $3.00 from every pattern sold will be donated in support of Gary Boston's ten year goal to raise $200,000 for the cause. All of the details about the fundraiser and the accompanying knit and crochet along's can be found by visiting the forum here
https://www.ravelry.com/groups/end-aids-kal-cal

or by searching #endaidskalpride22 on social media.

This design makes the most use of a set of six rainbow mini skeins and a single skein of sock weight yarn. Testers using a 400 yard/365 meter skein used almost every yard of their skein. I would recommend paying particular attention to your gauge in this case, adjusting your needle as needed to meet the stated measurement. If you have great concerns about your usage the pattern is easily modified to make it a bit more narrow, by subtracting any number evenly divisible by 6 from the stated cast on number.

This wrap was inspired an idea. What if we could stand under a rainbow and see all of the colors of the earth around us filtered through its beauty? I imagined that all of the colors would be muted and earthy, like the gorgeous colors in the Introvert Rainbow set from Golden Sheep Fibers, but if we then paused to look up at the sky we would see the brilliant rainbow reflected in Knit Circuses traditional pride rainbow set blazing across the sky. It was a lovely thought that I tried to capture here. I hope that you love it as much as I do!

Recomended Yarn

Golden Sheep Fibers (Muted color sample)
Introvert Rainbow Mini skein set and 1 skein of Limestone
438 yards/409 meters per 100 grams

Kits are available here:

https://www.etsy.com/listing/1196819400/preorder-under-th...

Knit Circus Yarns (Traditional Rainbow sample)
Traditional Pride Mini skein set and 1 skein of Creamy Sheep
400 yards/365 meters per 100 grams

Kits will be available soon!