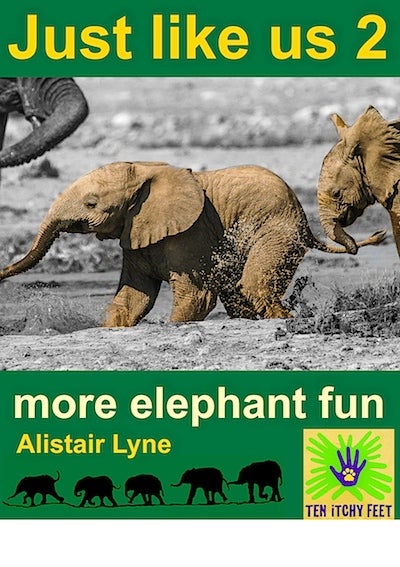 JUST LIKE US 2 - More Elephant Fun
On Sale
$2.00
Pay what you want:
(minimum $2.00)
Preview
ISBN  978-0-9922221-1-6
A TEN iTCHY FEET eBook
More lively, funny and engaging action photographs of baby elephants. Each page has a photograph and a word describing the baby elephant activity taking place. Encourages word recognition and association. Builds confidence using nature and fun. 38 Pages, 35 photographs, 34 words. A classic collection of unique photographs presented in such a way to engage any child. Similarities between baby elephants and human activity are implied by the words, engaging the child, encouraging exploring the mind and imagination.