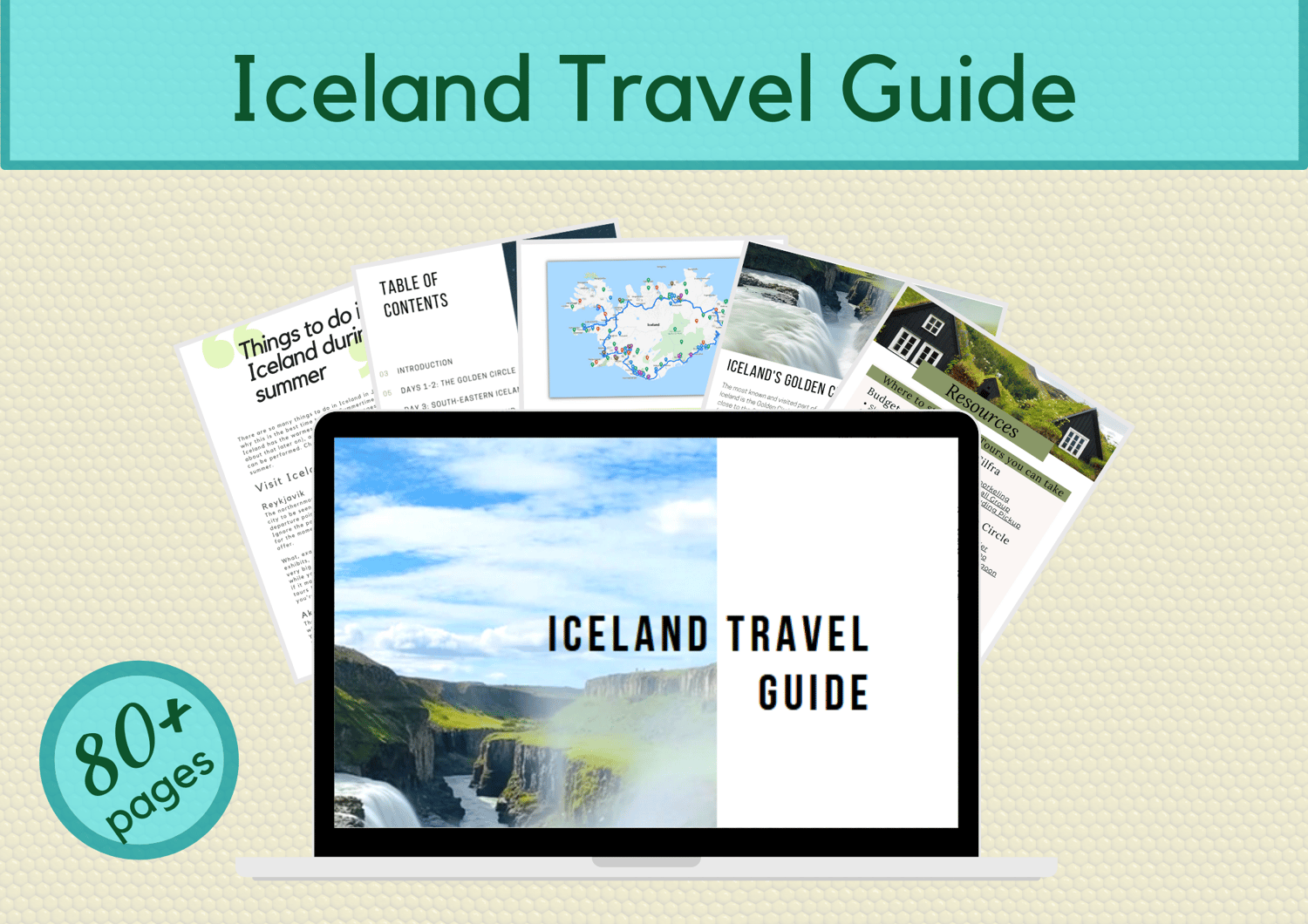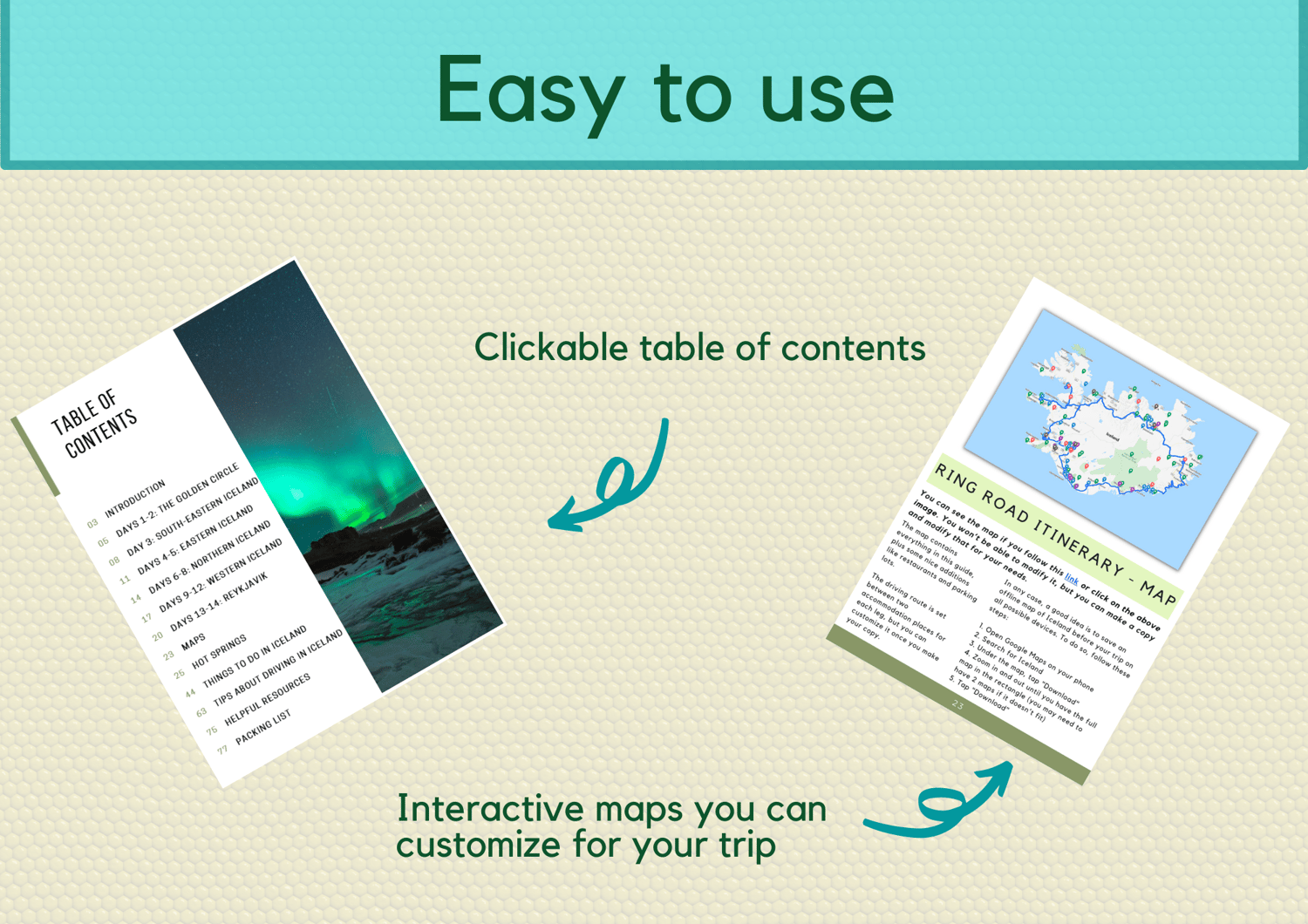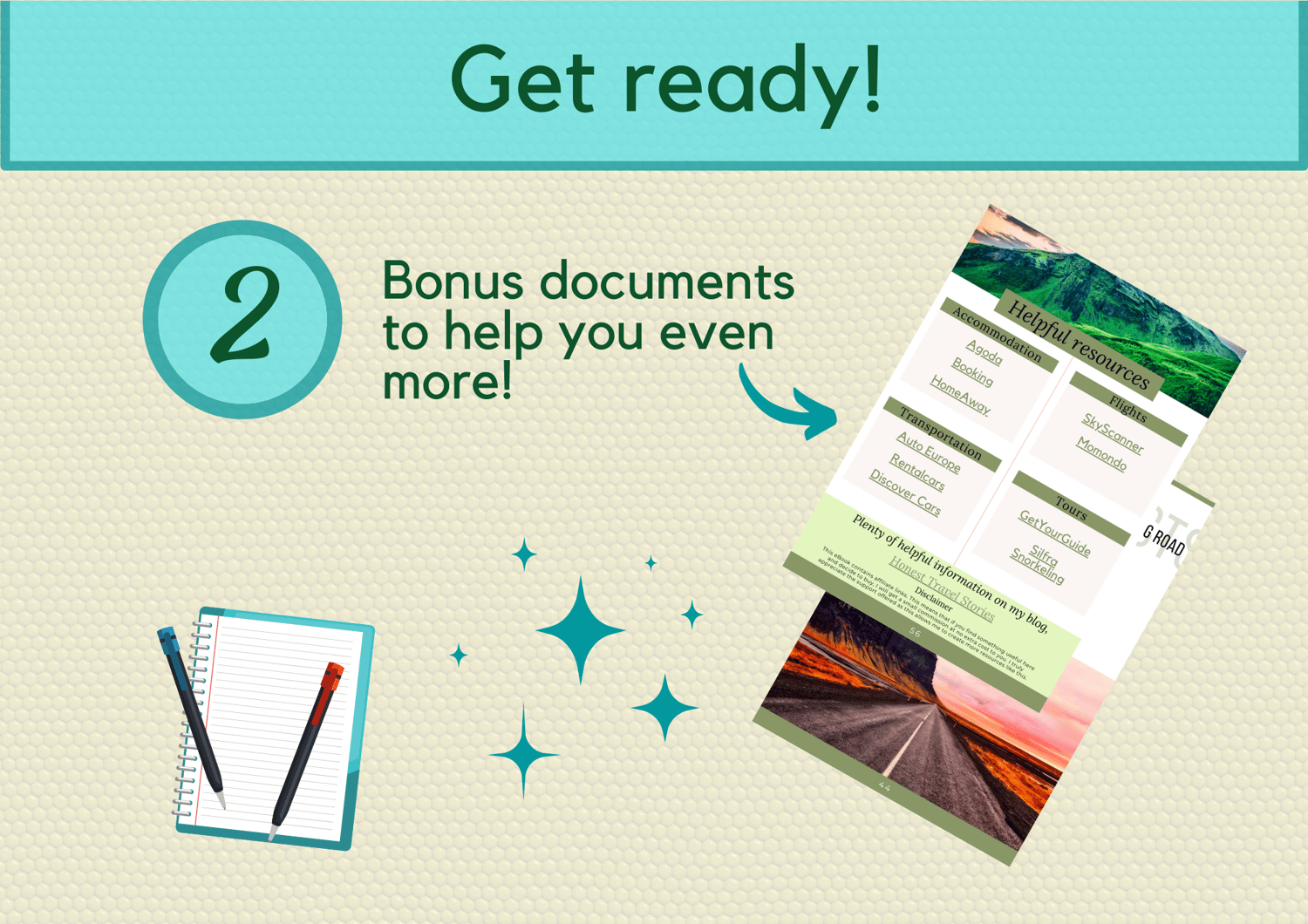 Iceland Travel Guide
On Sale
Preview
Imagine if your Iceland Ring Road trip would be all neatly organized for you to start planning. You'd have all the information you need in one place, and you could even interact with the resources for ease of use. Doesn't it sound appealing?
If it does, then look no more. This Iceland Travel Guide has all the information you need to plan your trip.
This 80-page travel guide contains:
day by day plan for the Ring Road trip
accommodation options
tours you can take
two customizable Google Maps
a comprehensive list of things to do
a collection of tips, facts, and advice regarding driving and renting a car
a comprehensive list of hot springs
a packing list with all the essentials
a list of helpful resources not only for this trip but for any other vacation you may plan


Benefits
table of contents that's linked to the pages (for easier navigation)
interactive and customizable maps you can use while in Iceland
can be used digitally as an eBook or printed
budget-friendly as you're not buying a physical item
no waiting time for delivery - INSTANT download
very easy to print and use
contains plenty of helpful information so you don't waste time looking for the information yourself
So, what are you waiting for? Start planning your Iceland holiday today!