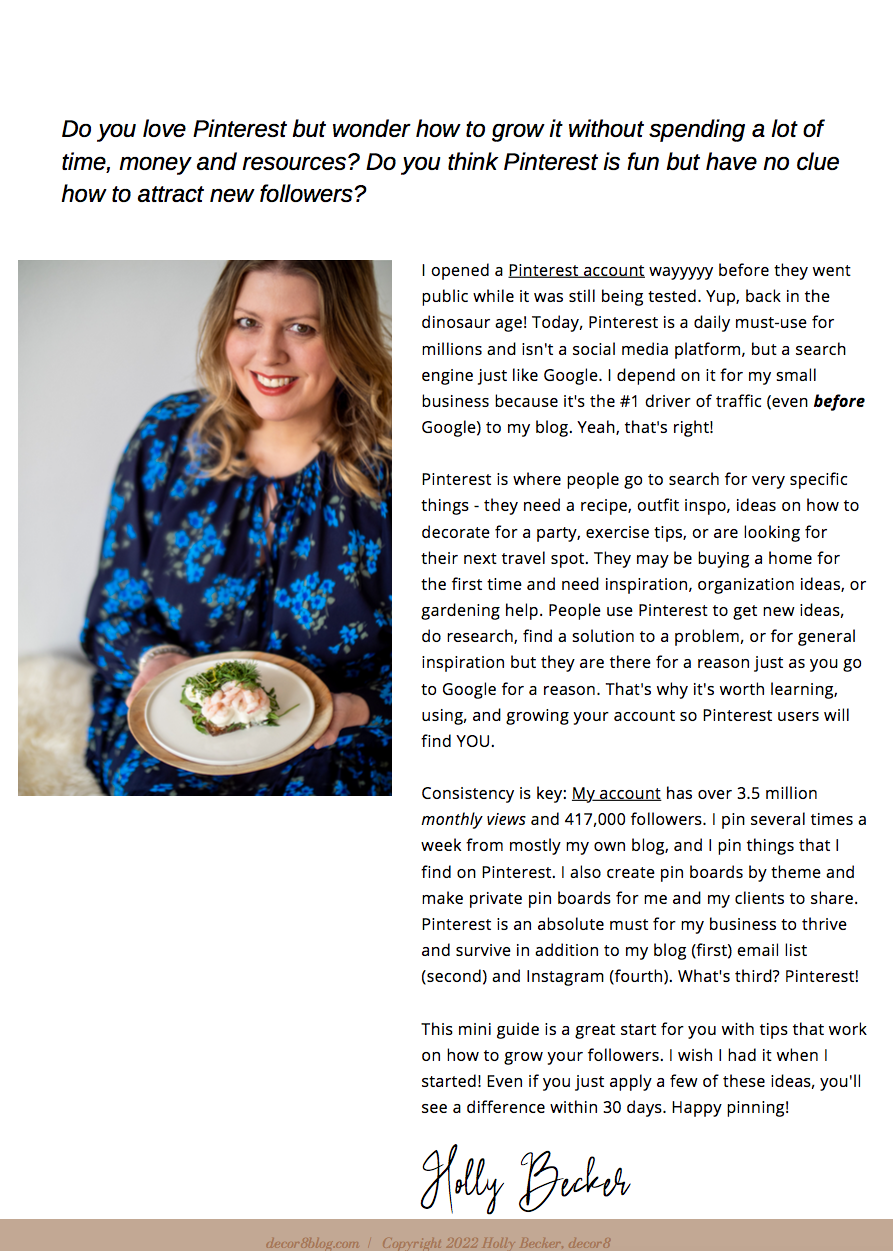 GUIDE: Grow Your Pinterest (in 25 steps!) 2022 Edition
On Sale
$8.00
Do you love Pinterest but wonder how to grow it without spending a lot of time, money and resources? Do you think Pinterest is fun but have no clue how to attract new followers?

Pinterest is a daily must-use for millions and isn't a social media platform, but a search engine just like Google. I depend on it for my small business because it's the #1 driver of traffic (even before Google) to my blog. Yeah, that's right! 

My account has over 3.5 million monthly views and 417,000 followers. I pin several times a week from mostly my own blog, and I pin things that I find on Pinterest. I also create pin boards by theme and make private pin boards for me and my clients to share. Pinterest is an absolute must for my business to thrive and survive.

This 10 page mini guide is a great start for you with tips that work on how to grow your followers. I wish I had it when I started! Even if you just apply a few of these ideas, you'll see a difference within 30 days.
Happy pinning!