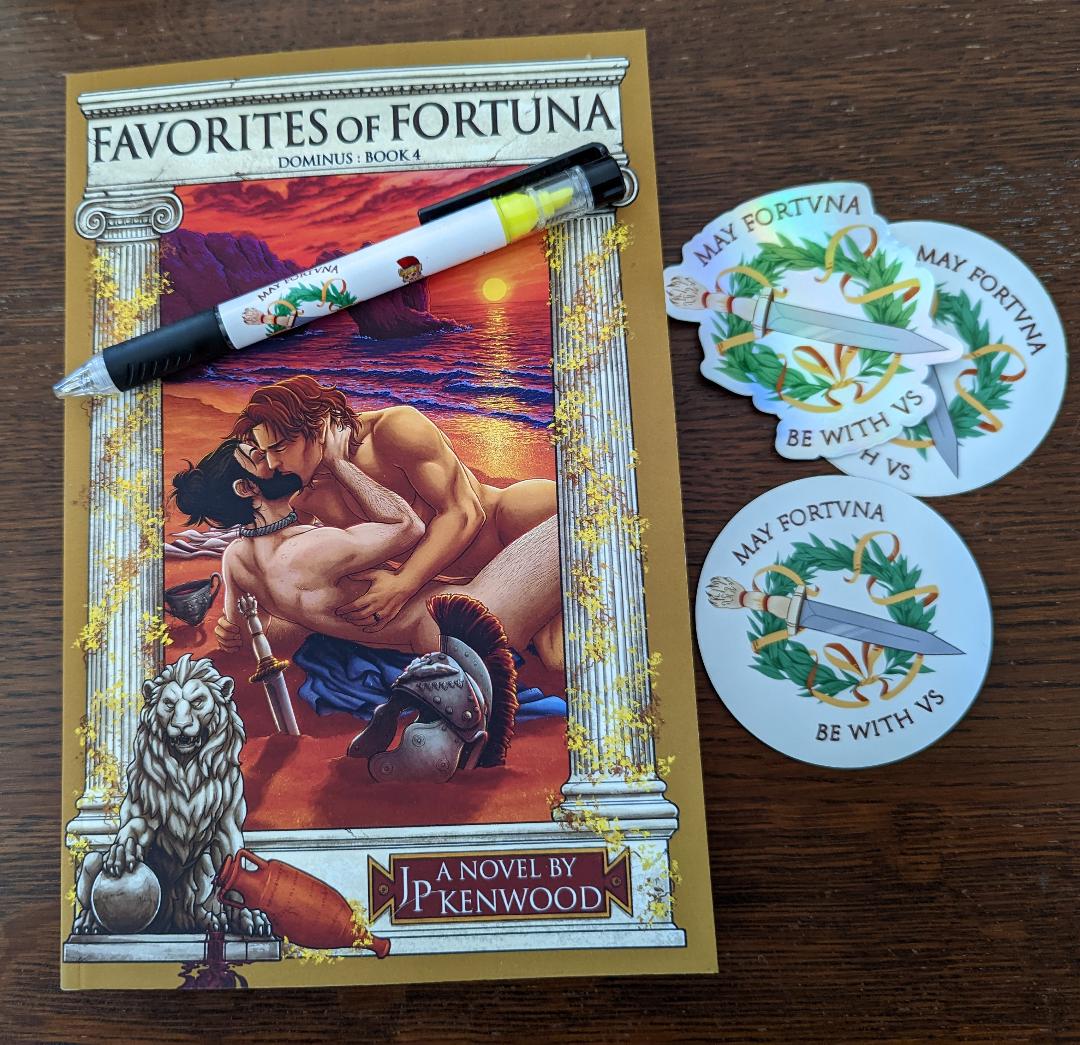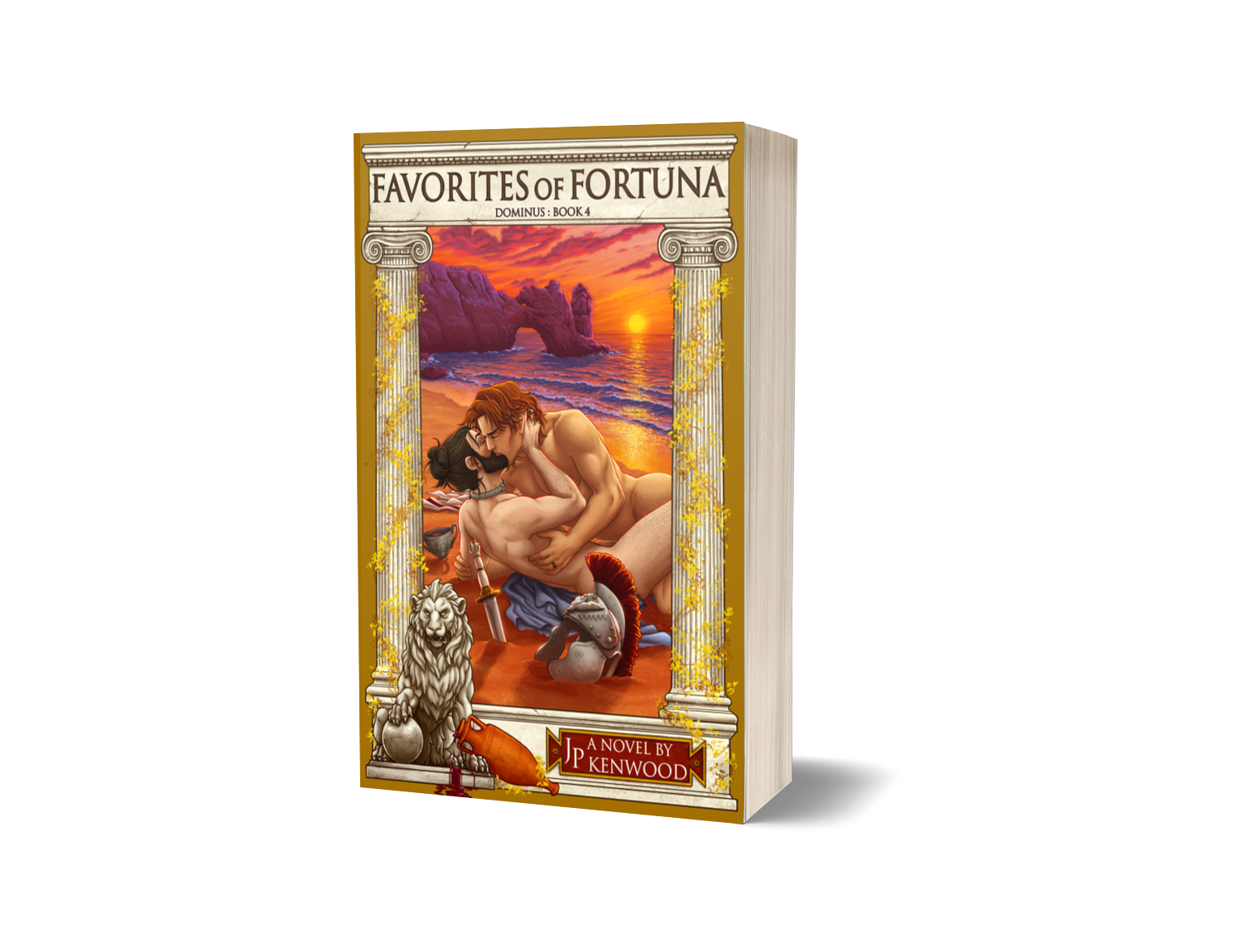 Alternate cover FoF paperback for USA shipping
FOR USA ADDRESSES ONLY


PAPERBACKS WILL BE BACK IN STOCK IN MAY 2023
- Apologies, but I'm out of town until mid-June 2023 and don't have access to shipping. 
Package includes: a signed copy of the alternate cover version of the 500+ page paperback of
Favorites of Fortuna (Dominus Book 4)
, two dagger & wreath stickers (one holographic), one dagger & wreath magnet, and a dagger & wreath "May Fortuna Be With Us" pen/highlighter. This is for shipping to addresses within the United States only. One package per customer. When supplies run out, additional paperbacks will be ordered from Lulu and listed for sale once they arrive. Price includes domestic (USA) shipping. 
Options for reasonable International shipping!  Folks outside the USA can order the alternate cover (without a signature or swag, I'm afraid) directly from Lulu: https://www.lulu.com/shop/jp-kenwood-and-catherine-dair-and-jen-fowler/favorites-of-fortuna/paperback/product-vdd6ge.html?q=favorites+of+Fortuna&page=1&pageSize=4
**If you would like your signed paperback personalized or would like to request signed book plates (FREE) for your international order, please send me an email with your request to: jp_kenwood@yahoo.com at the time you place the order.