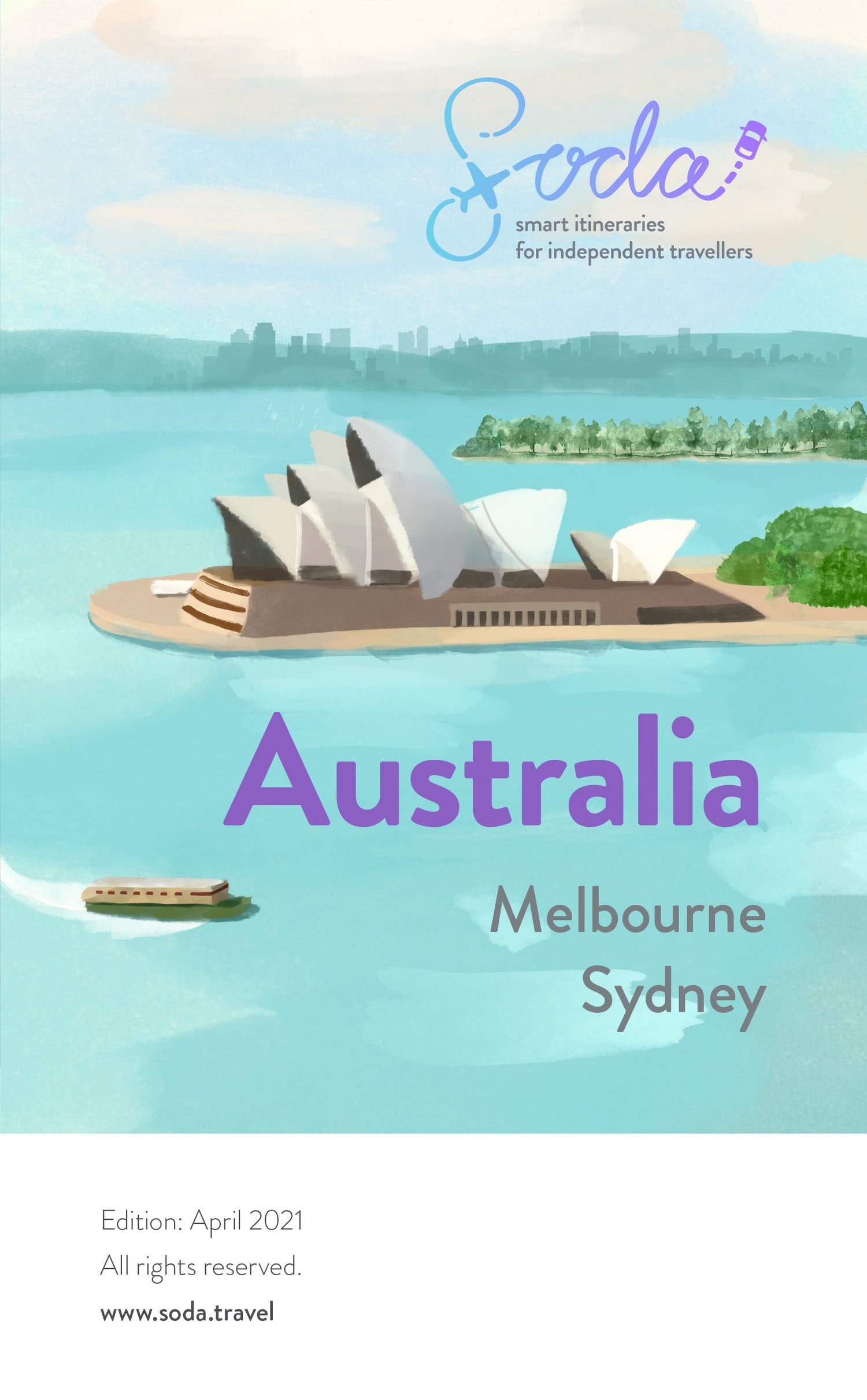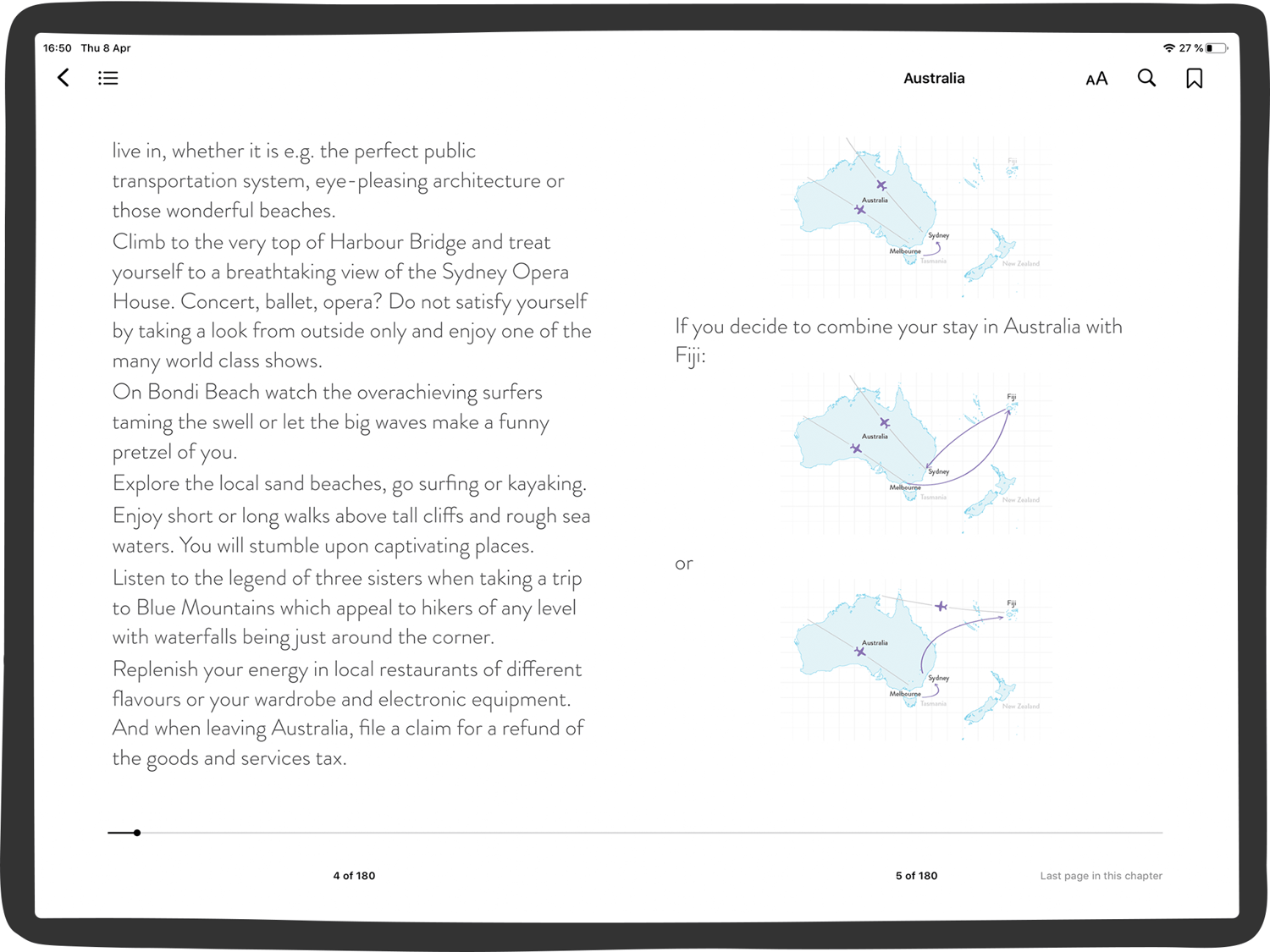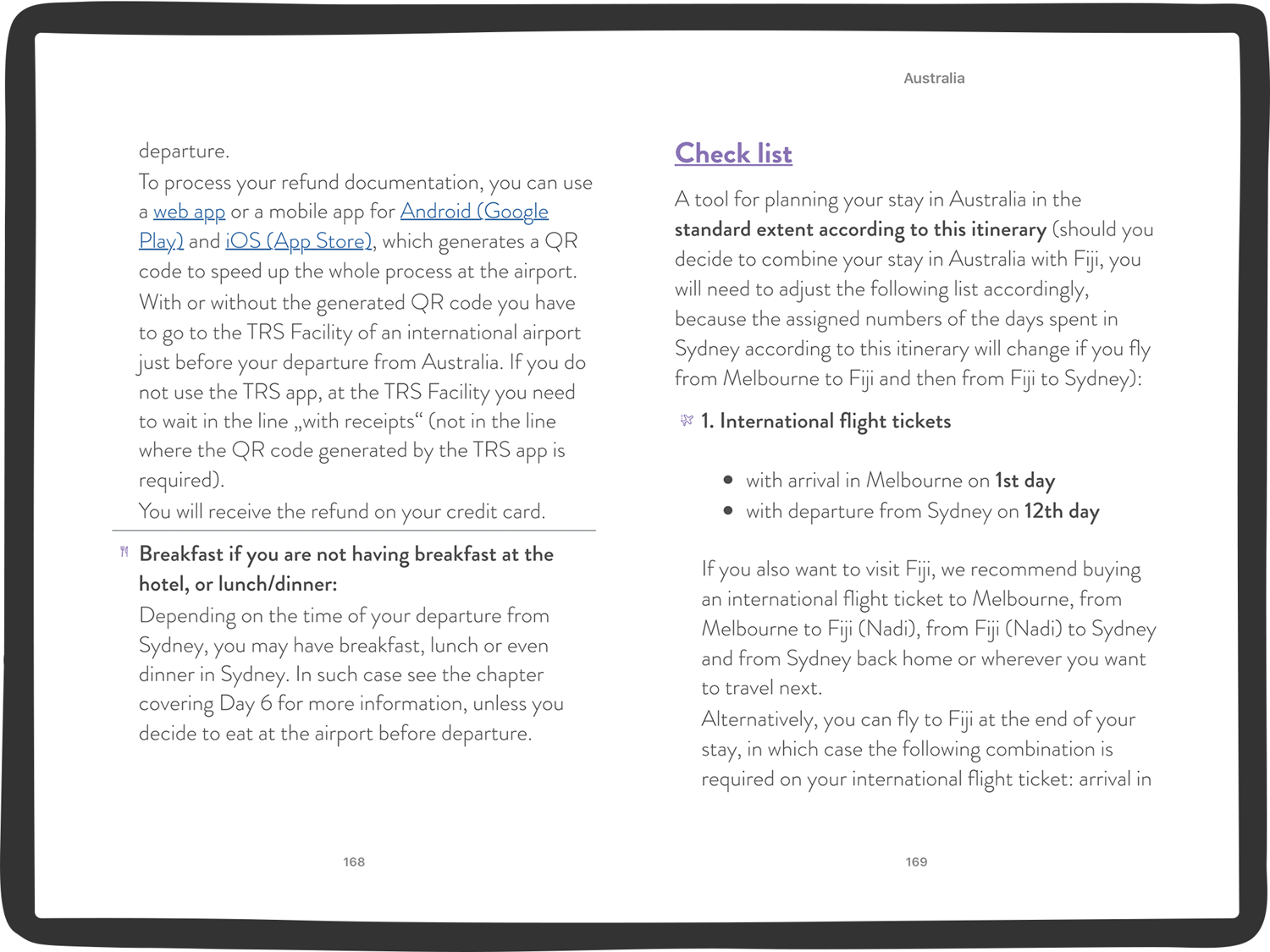 Australia - smart itineraries for independent travellers
On Sale
€21.99
If you don't fancy to travel in a random group with a guide...
If you do not look forward to staying at regular hotel resorts...
If you want to actively discover a different country and experience what it offers but still relax when you suddenly feel like it...
If you lack the time or desire to prepare the many details of your journey yourself...
Well, then you can still be the creator of your own experiences and travel on your own.
With our itinerary!
Don't buy a pig in a poke.
Download our sample itinerary for free.
What the itinerary can offer:
By default the length of your stay in both Australian cities is set to 12 days, spending 5 nights in Melbourne and 6 nights in Sydney. You can decide to prolong or shorten your stay. If you would like to see Uluru, you must extend your stay by at least one additional night.
Preferably visit both Sydney and Melbourne but if you like, you can also stay in one of them only.
Practical tips related to accommodation, transportation from/to accommodation, within cities and their surroundings, restaurants and shops, health and safety, local language and weather.
Detailed and very exact recommendation of places to stay, while in each city you will be able to choose from a variety of accommodation in a strategically determined location.
Recommendation of local activities and trips organized by days and exact routes (always with a respective link, e.g. to Google Maps).
Recommended restaurants.
Links you can click on in order to directly book any of the recommended services for reasonable prices and to obtain further detailed information.
You can open the itinerary in any application for reading e-books in EPUB format, e.g. in Apple Books. The text automatically adjusts to the screen size.
We found
ten reasons to choose our itinerary
. Try to see for yourself and you will surely find more...