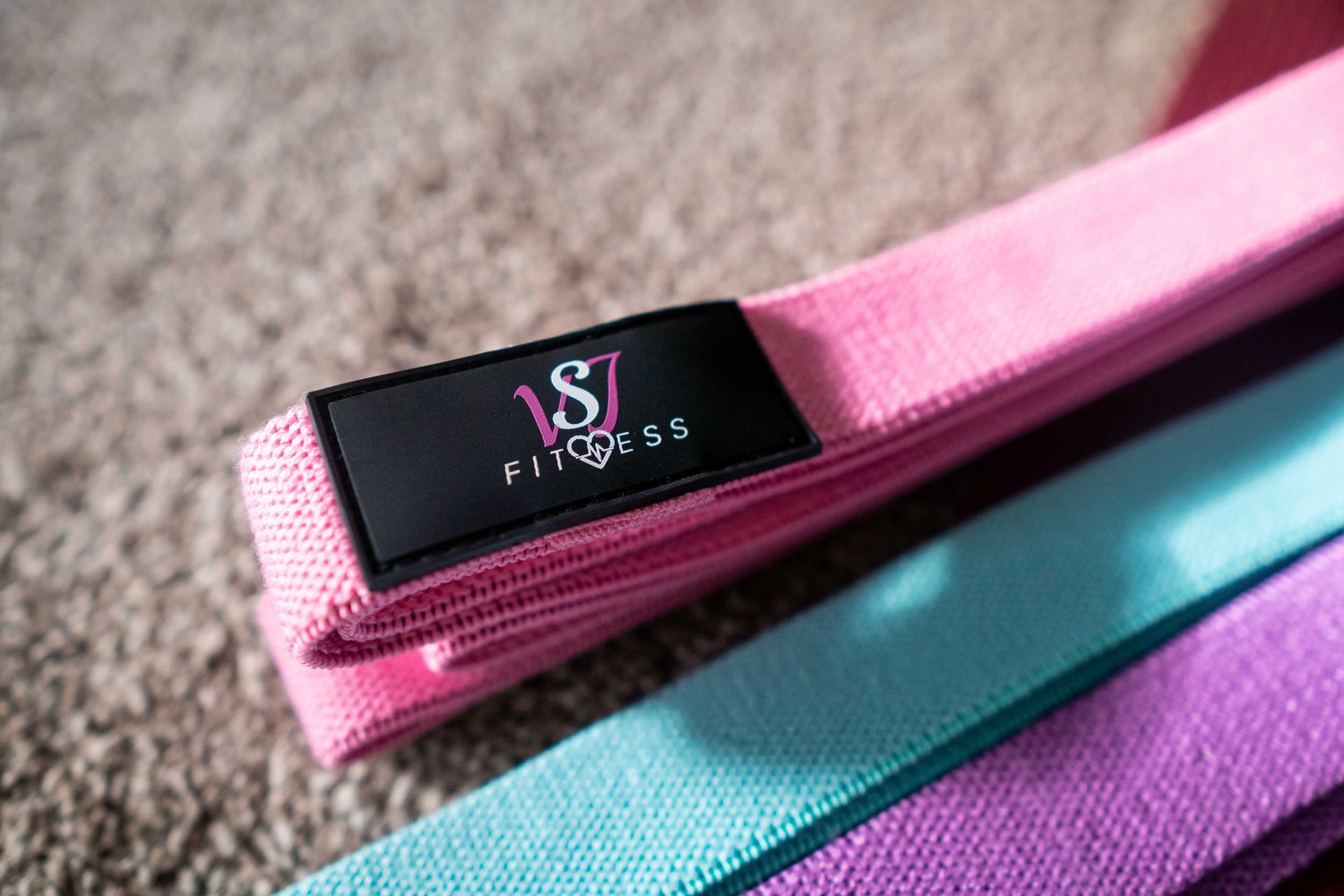 VSJ Fitness Body Bands
On Sale
Sculpt and tone the entire body with these fabric resistance body bands!

Perfect for fullbody at home workouts, stretching, pull-up assistance, functional training, physical therapy and more!

These long fabric resistance bands add extra resistnce to your movements which helps to increase muscle, tendon, and ligament strength and improve joint function.

These resistance bands help to get strong without hurting the joints. 

The resistance levels:
 Easy- Mint Green- Resistance up to 20 lbs (beginner)
Medium- Pink- Resistance up to 30 lbs (intermediate)
Hard- Purple- Resistance up to 40lbs (athlete)

Easy durable woven cotton fabric  will never break or snap
Comfortable and soft against bare skin
Won't pinch or dig into the skin

Includes 3 sets, a carry bag, and access to exercise videos.