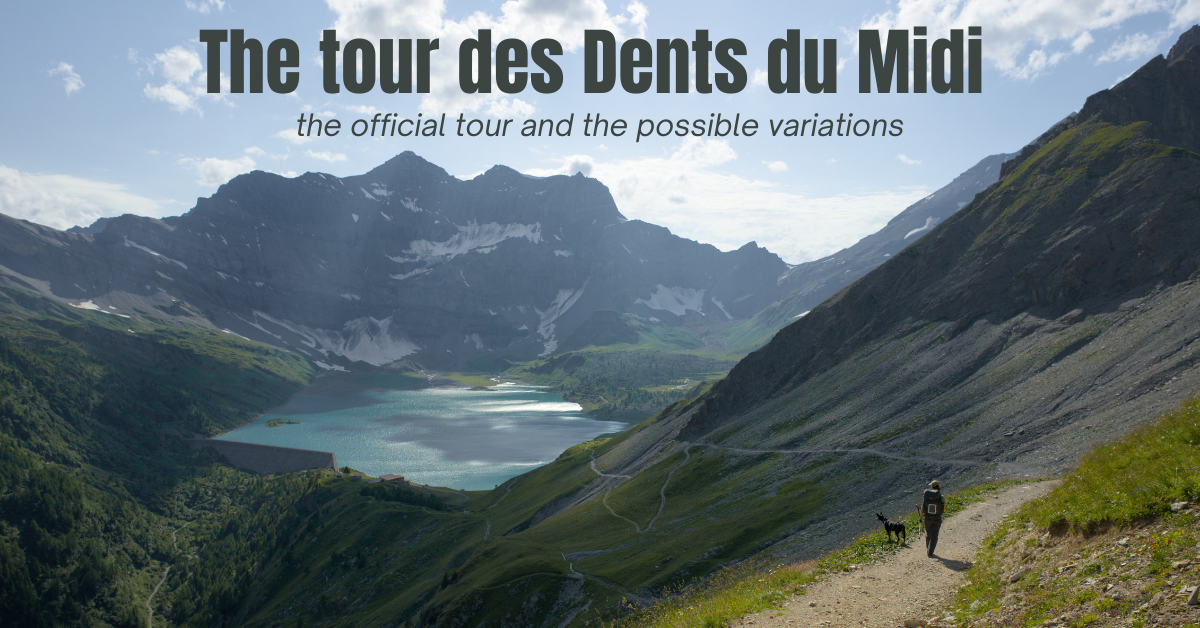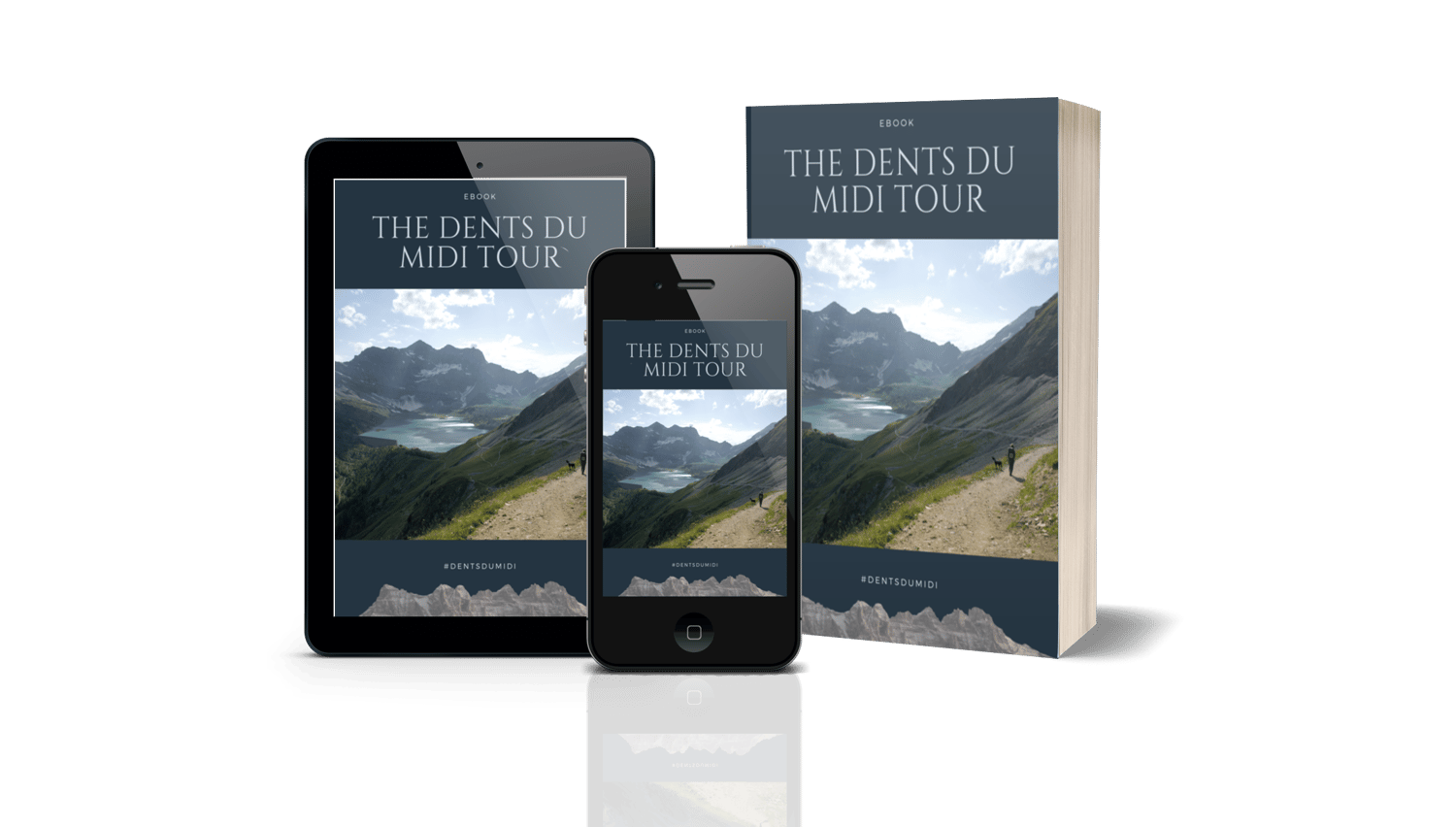 The Dents du Midi tour - EN version
On Sale
€10.00
Preview
This guide is for anyone who wants to do
the Dents du Midi tour
or one of its alternatives (such as the ascent of the Haute Cime, the ascent to the Refuge des Dents du Midi, la tête de Chalin or the Lac de Soi). You will find all the information you need to prepare this hike, detailed maps, practical information along the way, etc... all without the hassle of a paper guide.
---
Note: This is the English version of the guide. To access the French version click here
Ceci est la version anglaise du guide. Pour accéder à la versions française cliquez ici
---
The Dents du Midi tour manual contains:
All the information you need to prepare the hike (equipment to bring, rules of the huts, things to know to go around in a tent, important information for hiking with your dog...)
The detailed description of all the official stages of the tour (maps, distances, elevation changes, walking times, numerous photos)
Detailed description of several alternatives of the tour (Haute Cime, refuge des Dents du Midi, Valerette, tête de Chalin, Lac de Soi lake, Aiguille de Mex)
All the information on the different accommodations of the tour.
A section to help you evaluate your level and choose a suitable itinerary (with or without alternatives) over 2, 3, 4 or 5 days.
A small double-sided booklet to be printed with the map of the tour, the key data of the stages as well as the important phone numbers.
A folder containing all the GPX and KML files of the stages and variants of the tour.
Note : the table of contents and some pages of the guide are available in the preview (downloadable by clicking on the "preview" link under the purchase buttons). You will also find some screenshots of the guide below.


To buy the Dents du Midi tour guide, nothing could be easier! You just have to:
click on "Buy Now" at the top of this page.
Enter your email address and choose to pay by paypal or credit card.
Once the payment is made, you will receive an email with a download link allowing you to download all the files (the guide, the booklet, the GPX tracks).
We sincerely hope that this guide will be useful to you to prepare your tour of the Dents du Midi and do not hesitate to leave us your opinion (in the form at the end of the page) so that we can continue to improve it.