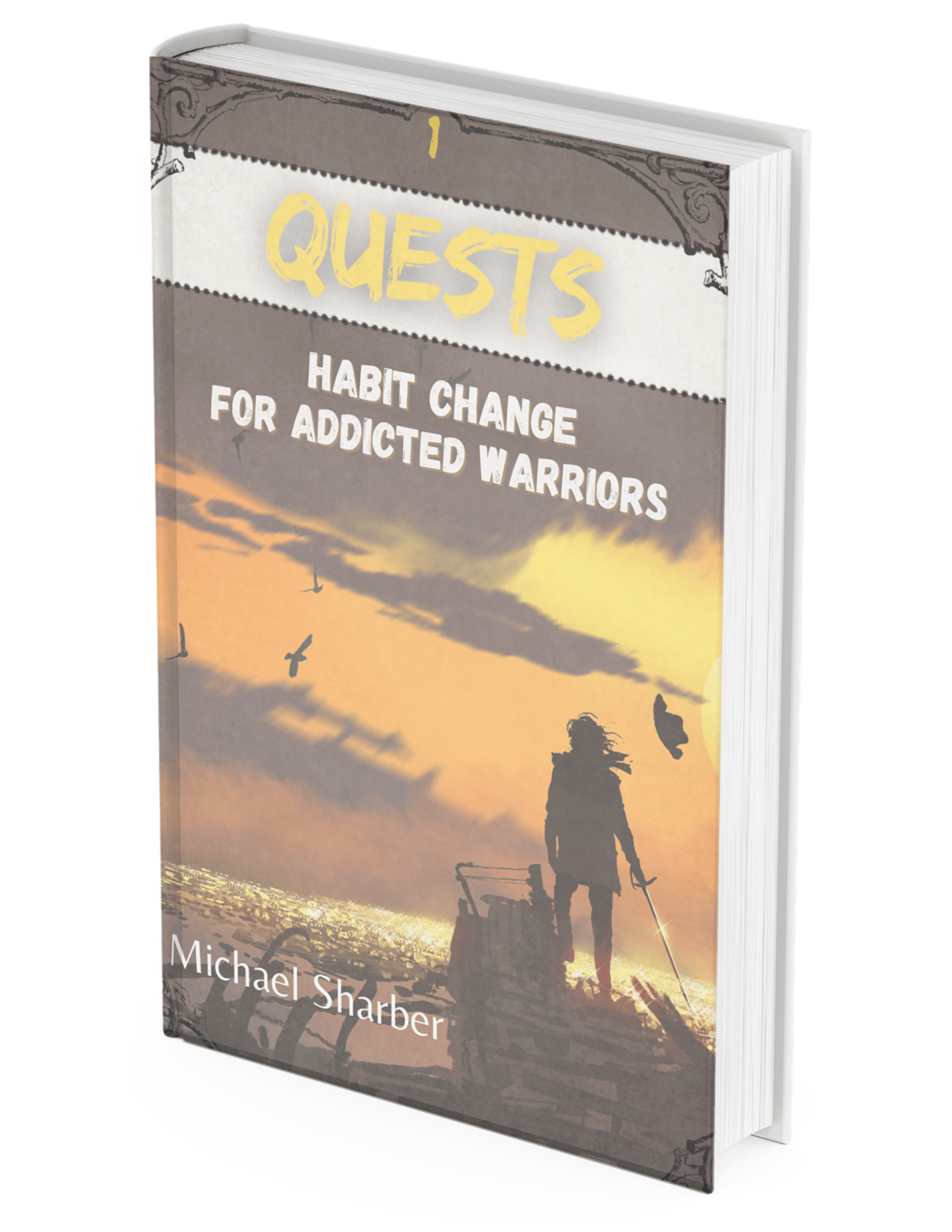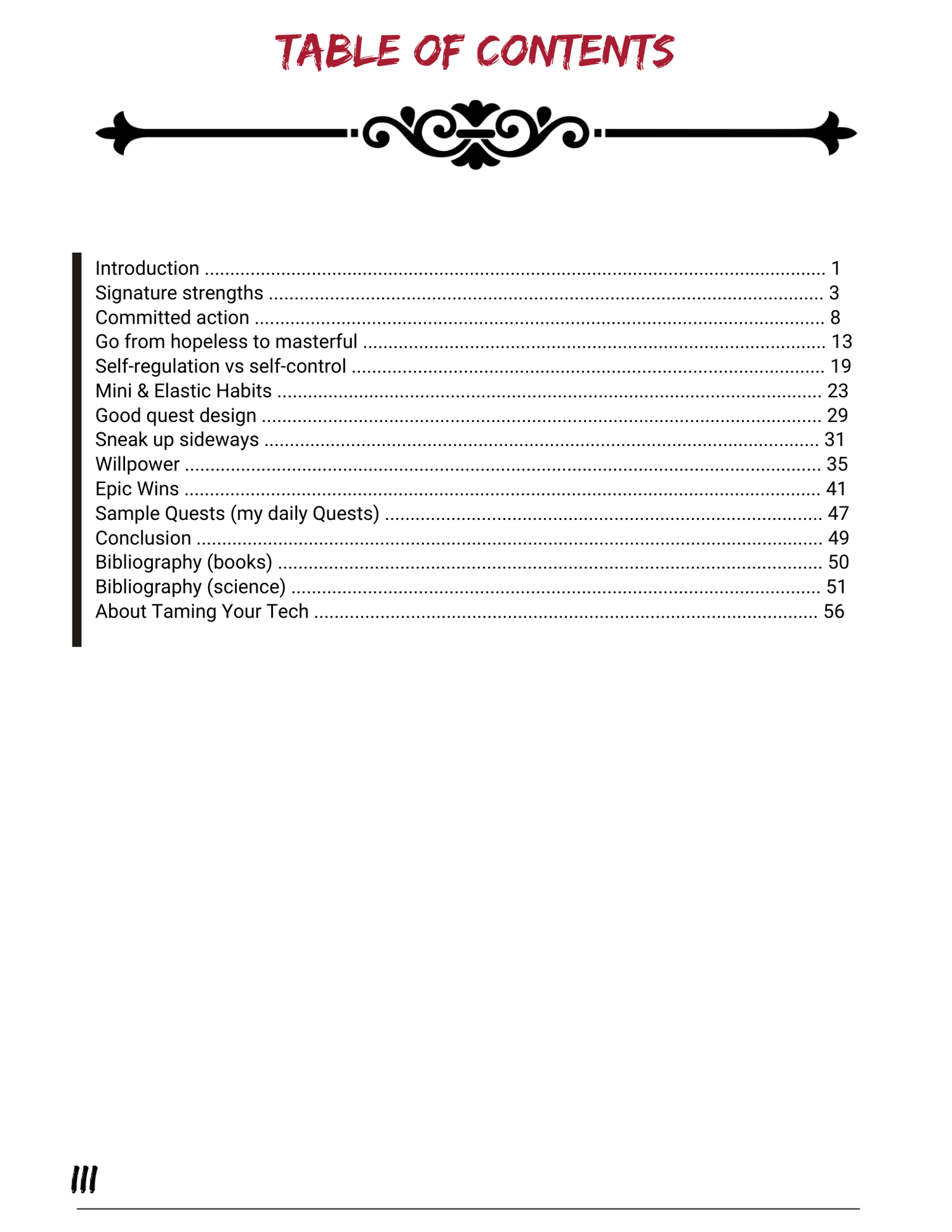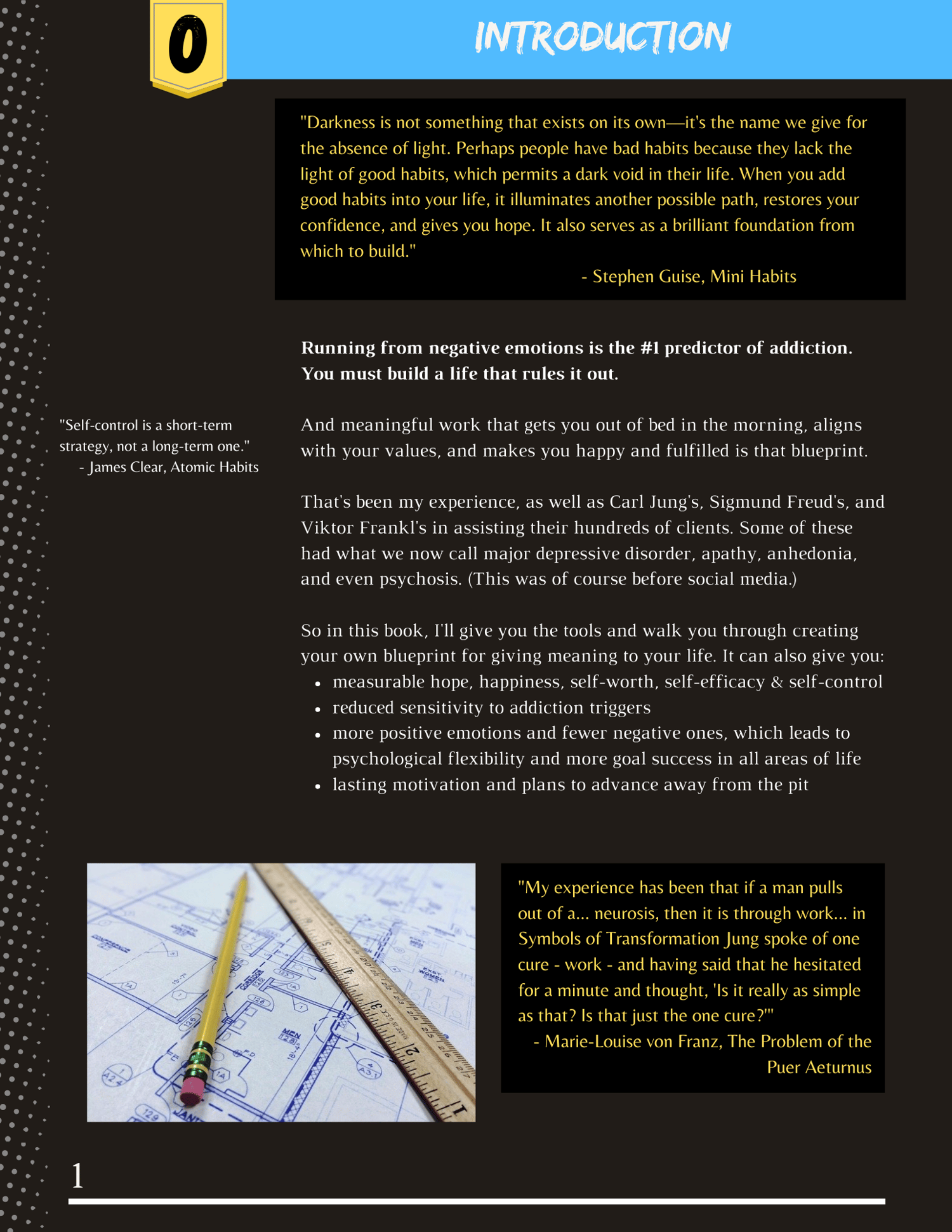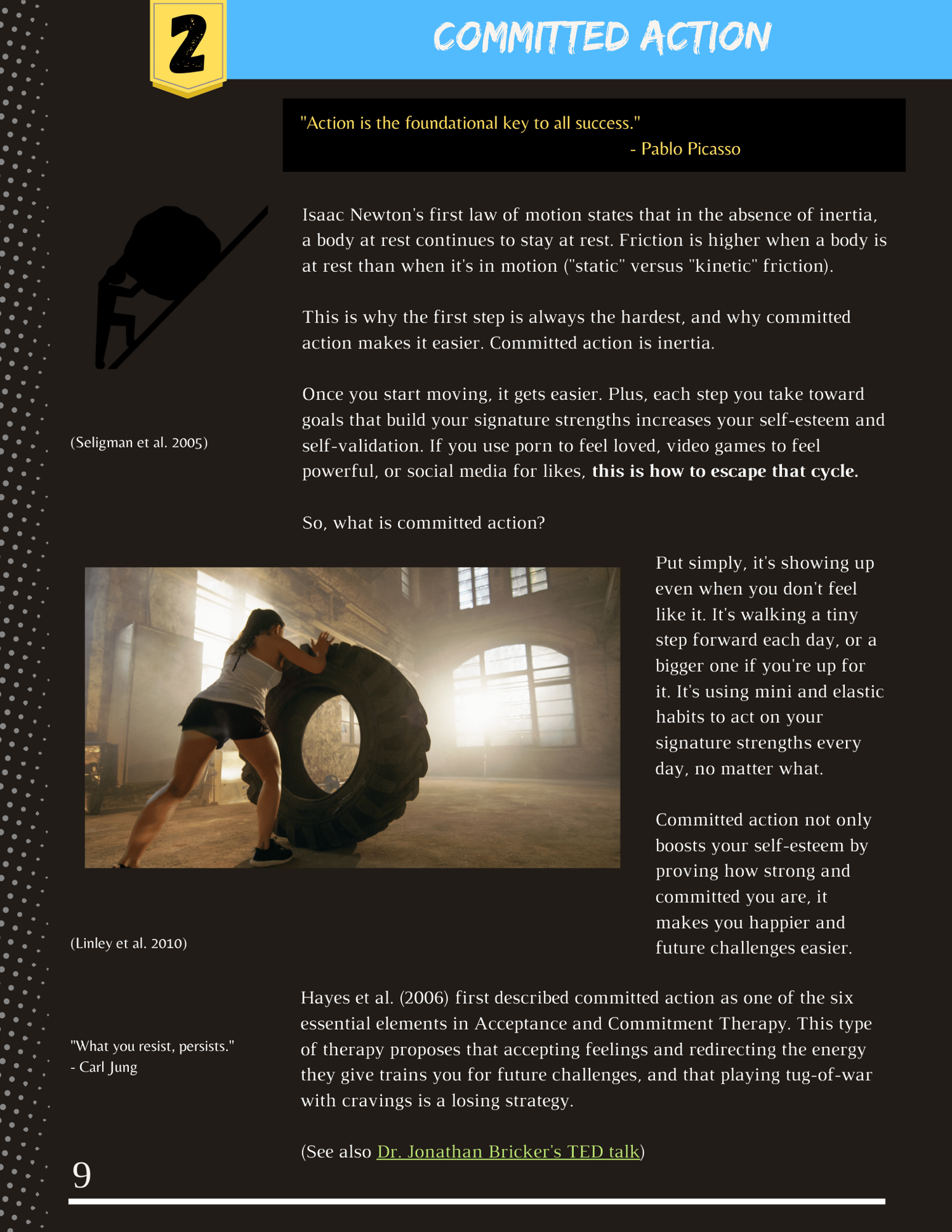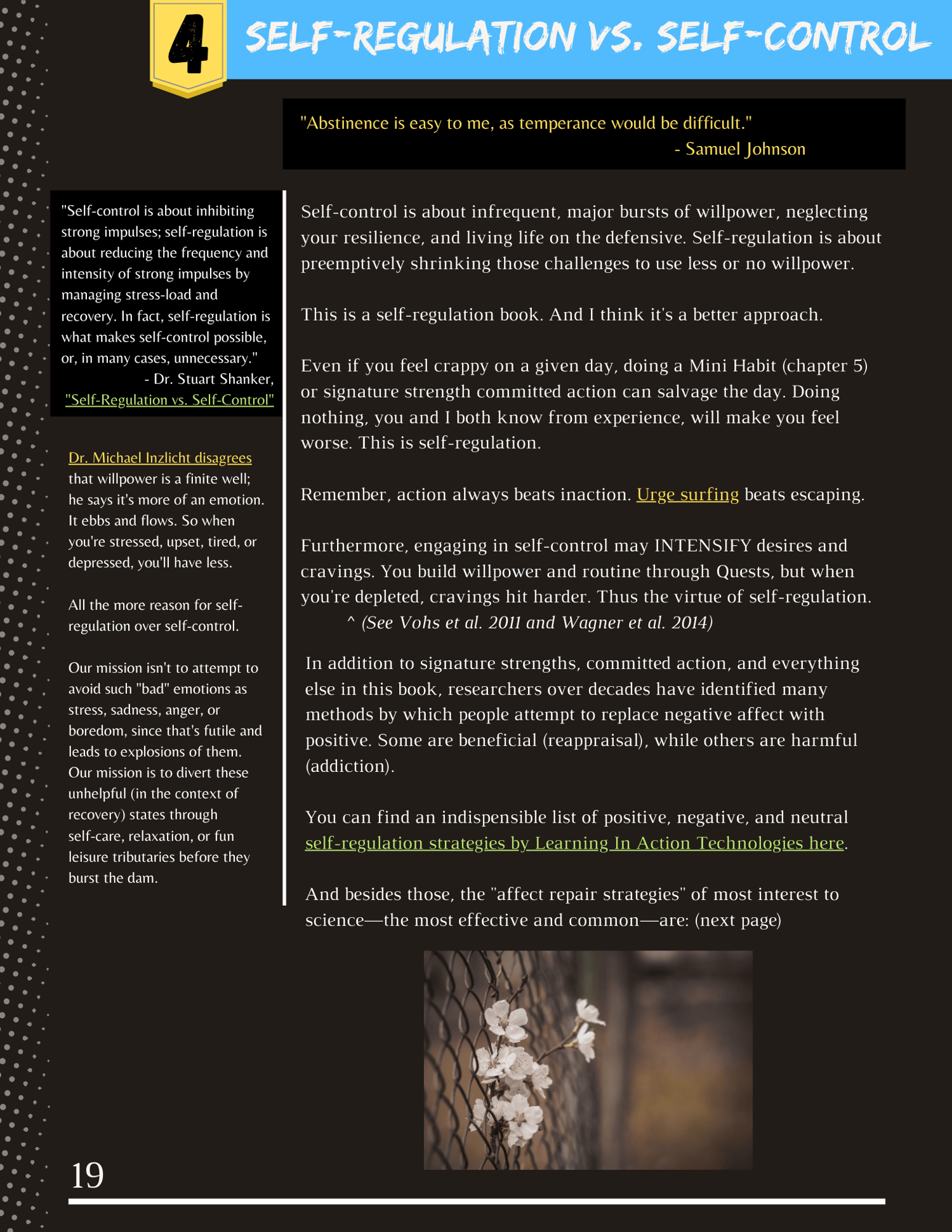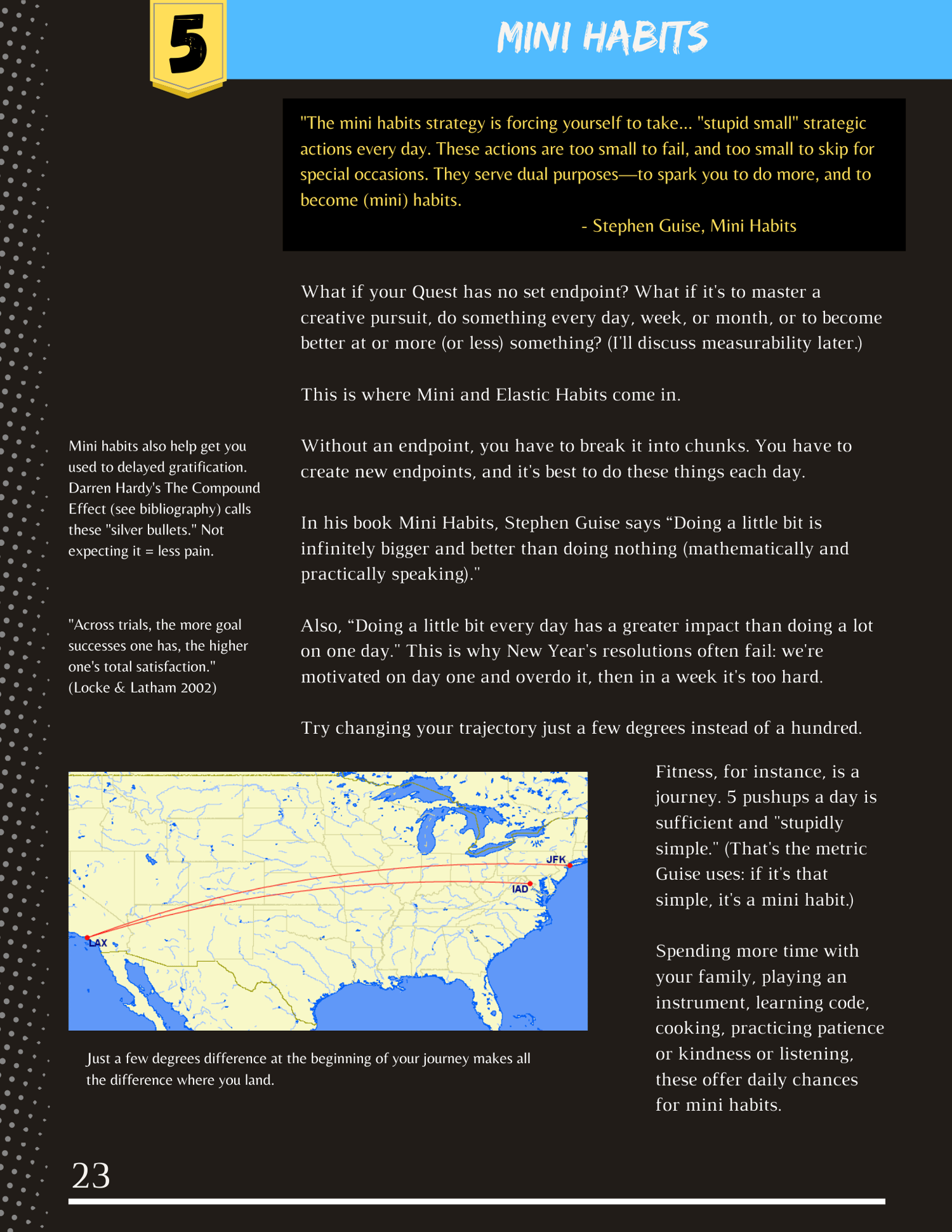 Quests: Habit Change for Addicted Warriors
On Sale
Never feel powerless again.
Based on 8 books and 70+ scientific studies, this blueprint to building a life that rules out digital addiction teaches you how to:
construct self-worth, self-efficacy, and self-control through clinical evidence of habit formation
maintain motivation and build hope, no matter how hopeless you think your special case is
reduce sensitivity to triggers with signature strength missions
create more positive emotions and fewer negative ones, which leads to long-term goal success, psychological flexibility, and less desire to escape pain through Internet, social media, video game, or porn addiction
Many techniques clinically proven against depression, anxiety, stress, even chronic pain. 🧠 And of course, addiction.
"Darkness is not something that exists on its own—it's the name we give for the absence of light. Perhaps people have bad habits because they lack the light of good habits, which permits a dark void in their life. When you add good habits into your life, it illuminates another possible path, restores your confidence, and gives you hope. It also serves as a brilliant foundation from which to build."– Stephen Guise, Mini Habits
This is the exact program I used to claw my way out of the pit of porn and Internet addictions. I tried so many things for years, from recovery groups to embarrassing posts on Reddit, but nothing worked. So I made my own, based on leading science. I hope it helps you, too.
" 'Quests: Habit Change for Addicted Warriors' is a great, well researched, practical use book to create self awareness about the systems that contribute to digital addictions and ways to transition to sustainable real life endeavors." - Nicole R.