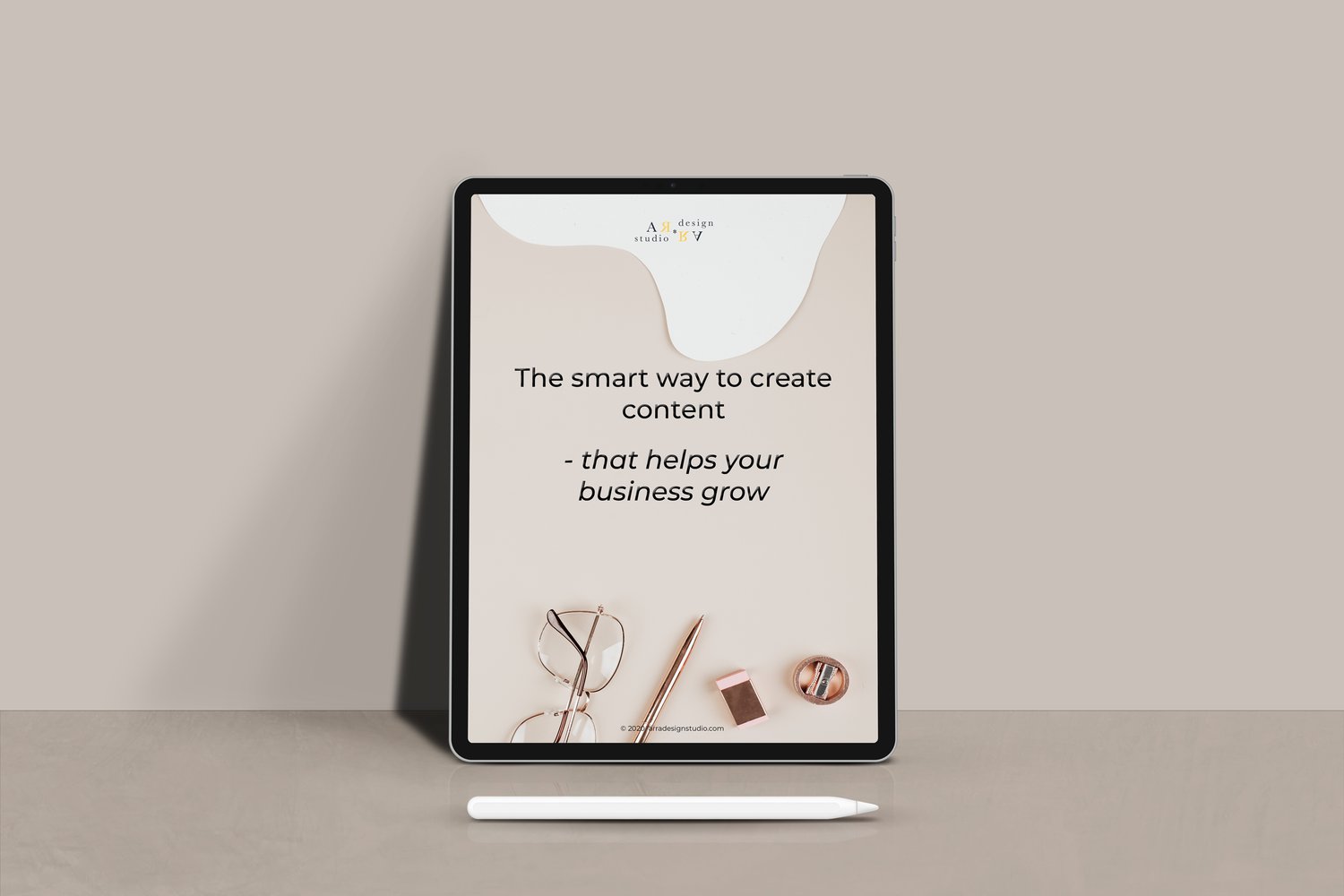 The Smart Way to Create Content
On Sale
The Smart Way to Create Content
is a 59-page guide for small business owners who are new to content marketing and are looking for a resource with practical tips to help them get started.
This guide is broken down into five chapters, and introduces you to the four broad content areas that you're likely to use in any content marketing plan, and gives you my best content marketing tips.
As you go through the contents of this guide, you will find practical worksheets to complete.
They will help you with
setting goals for your content,
brainstorming on content ideas that are relevant for your ideal audience,
repurposing your old (and brand new!) content pieces,
finding new content topics via Keyword, Questions and Popular content tracking.
Use these worksheets to apply what you learn directly to your business and your life, maximizing the investment you're making.