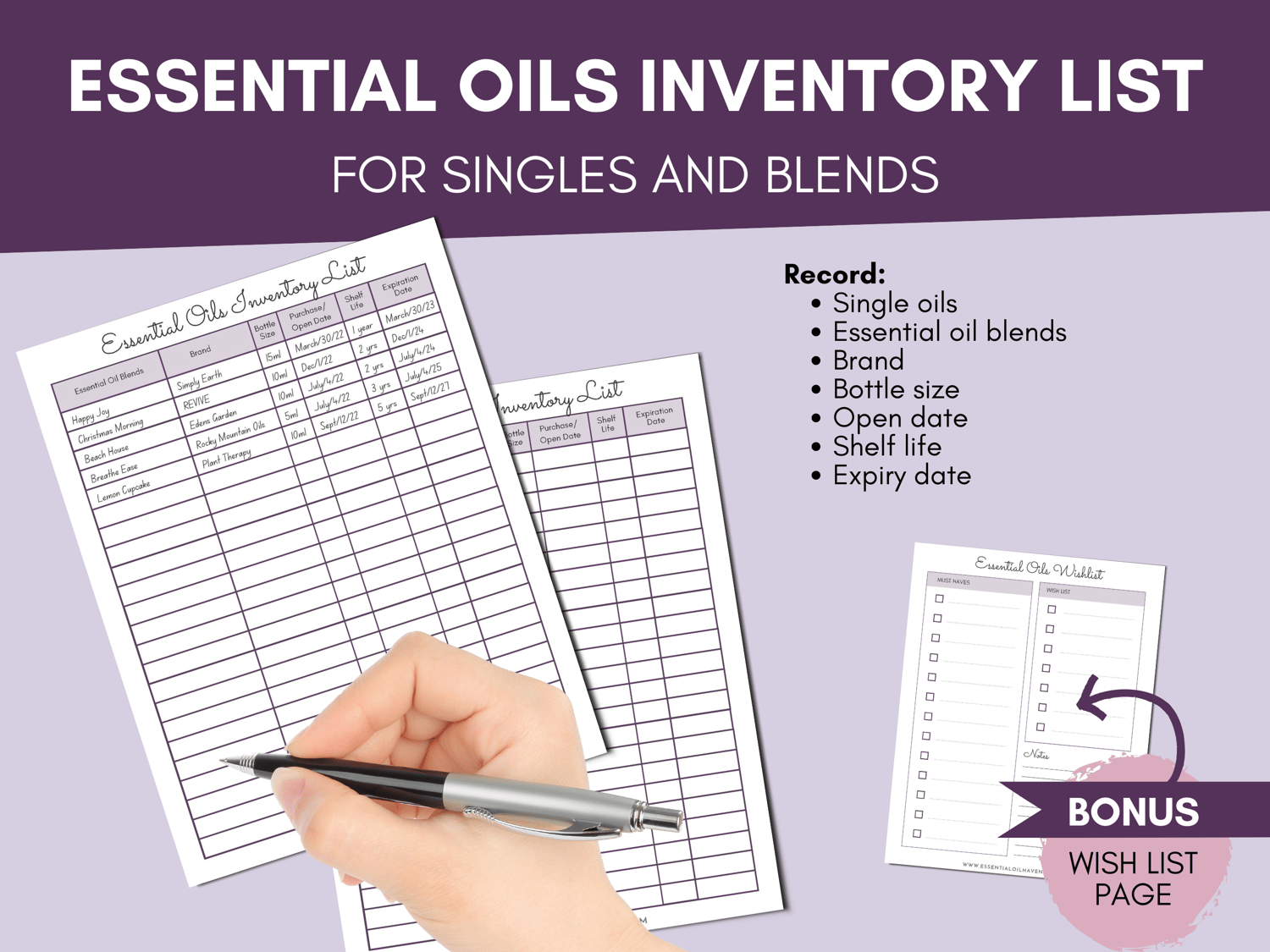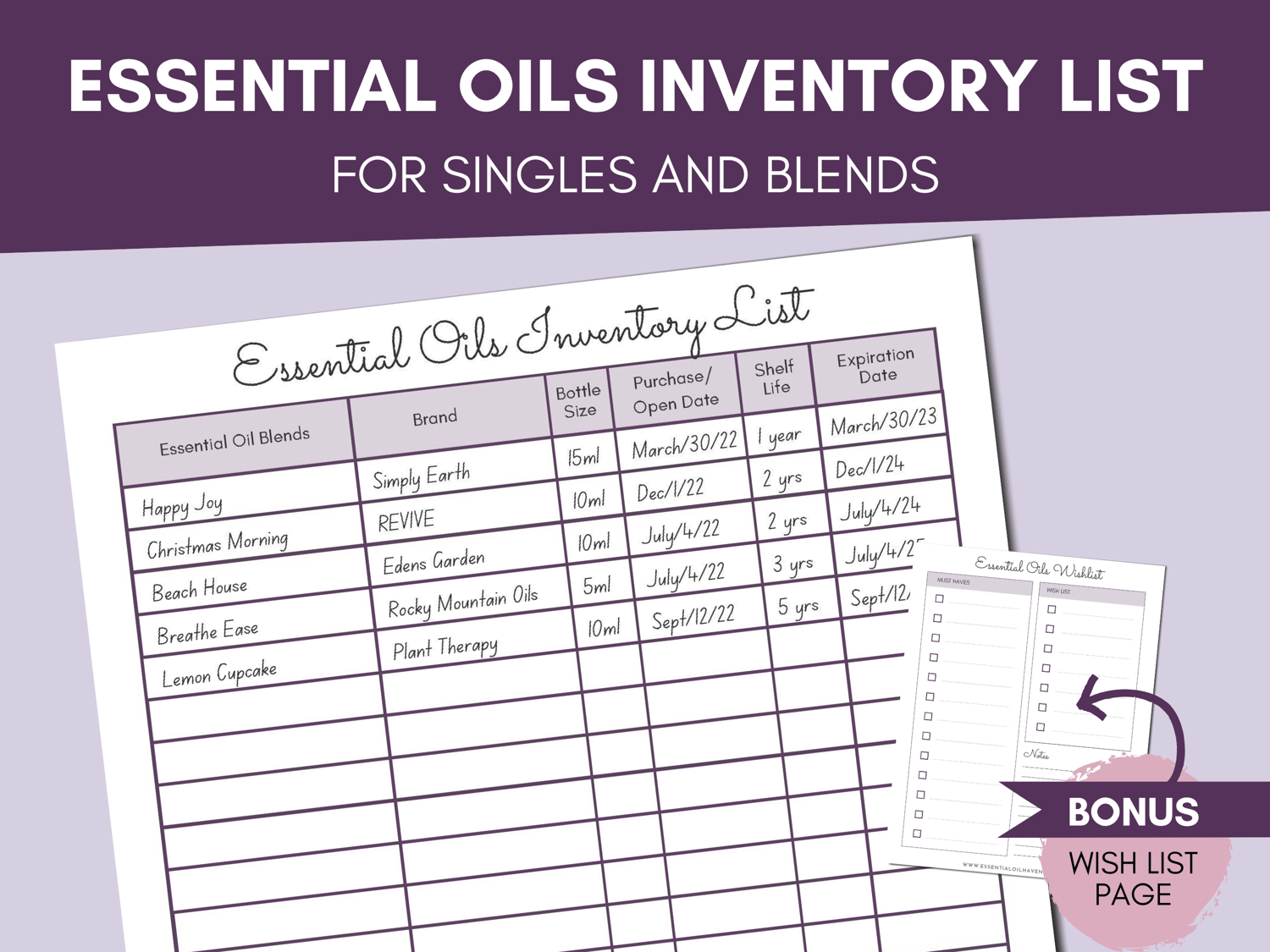 Essential Oils Inventory List
On Sale
$2.75
How is your essential oils collection coming along? Do you struggle to remember what oils you have and when they expire? This is exactly why I've created an inventory list. With this easy list, you won't have to worry any longer.

You'll be able to effortlessly keep your collection up-to-date and never miss out on an aromatic experience. My easy-to-use inventory list helps you keep track of every oil you own (singles and blends).

Plus, listing the expiry date will make sure you remember to keep your oils as fresh and effective as the day you purchased them.

And if you're currently still building your aromatherapy library? Use the included FREE bonus wish list sheet to keep track of what you're still wanting to add.

So - no more wasted money or time! Get started with my fun essential oil inventory list - and appease both your inner organizer and fragrance enthusiast at once!

Use Code HELLO23 at checkout for 40% OFF.