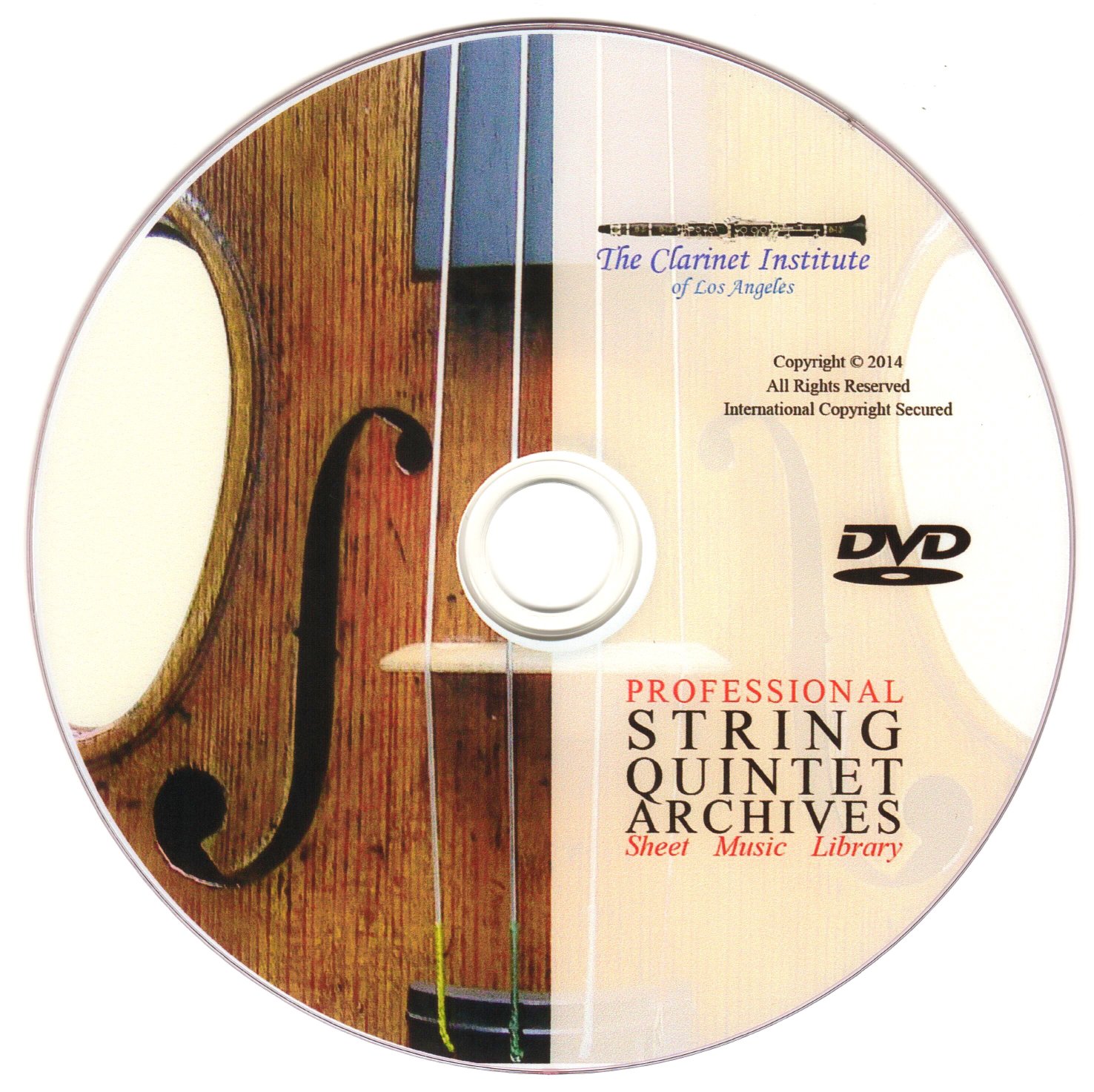 String Quintet Archive
On Sale
$16.95
There are currently over 169 works in the library. This collection contains quintets for:

2 Violins, 2 Violas and Cello
2 Violins, Viola and 2 Cellos
2 Violins, Viola, Cello and Bass

Over 9,000 pages of String Quintet sheet music from over 60 composers. Music from Baroque and Classical to Romantic and 20th Century. There are enough pieces here to last a lifetime! Ideal for performance, recitals, practice, and study. A vast collection of music perfect for any String Quintet.