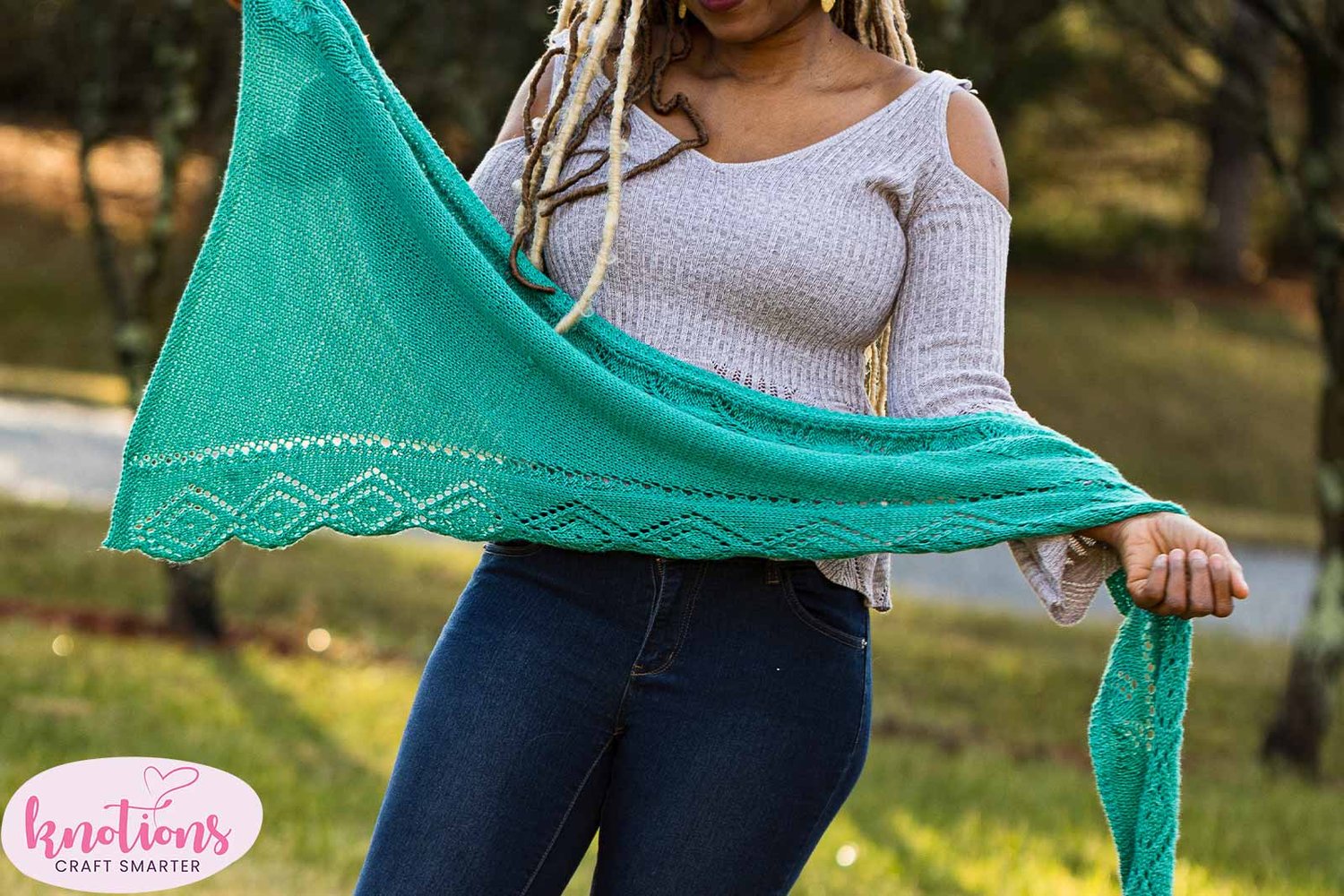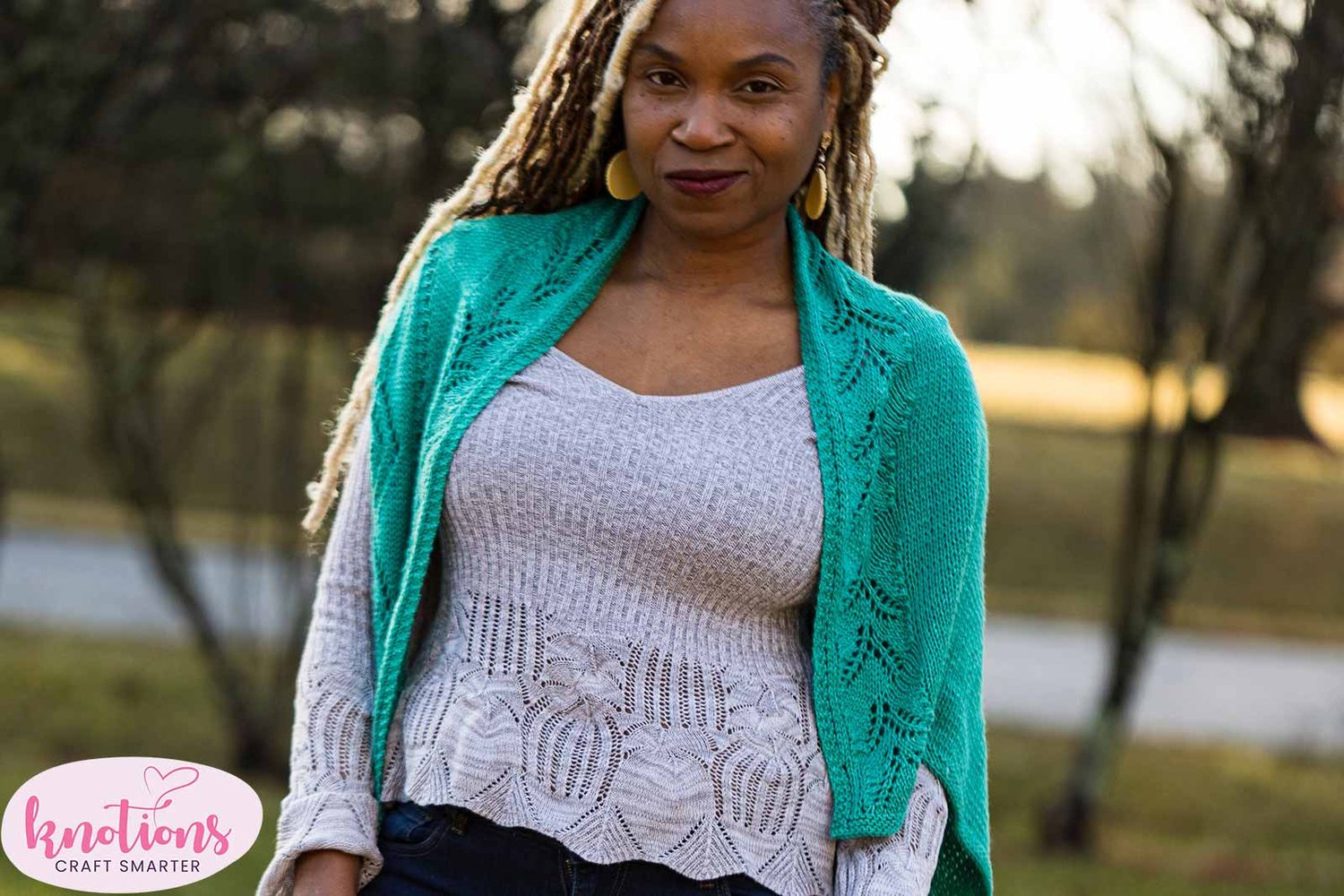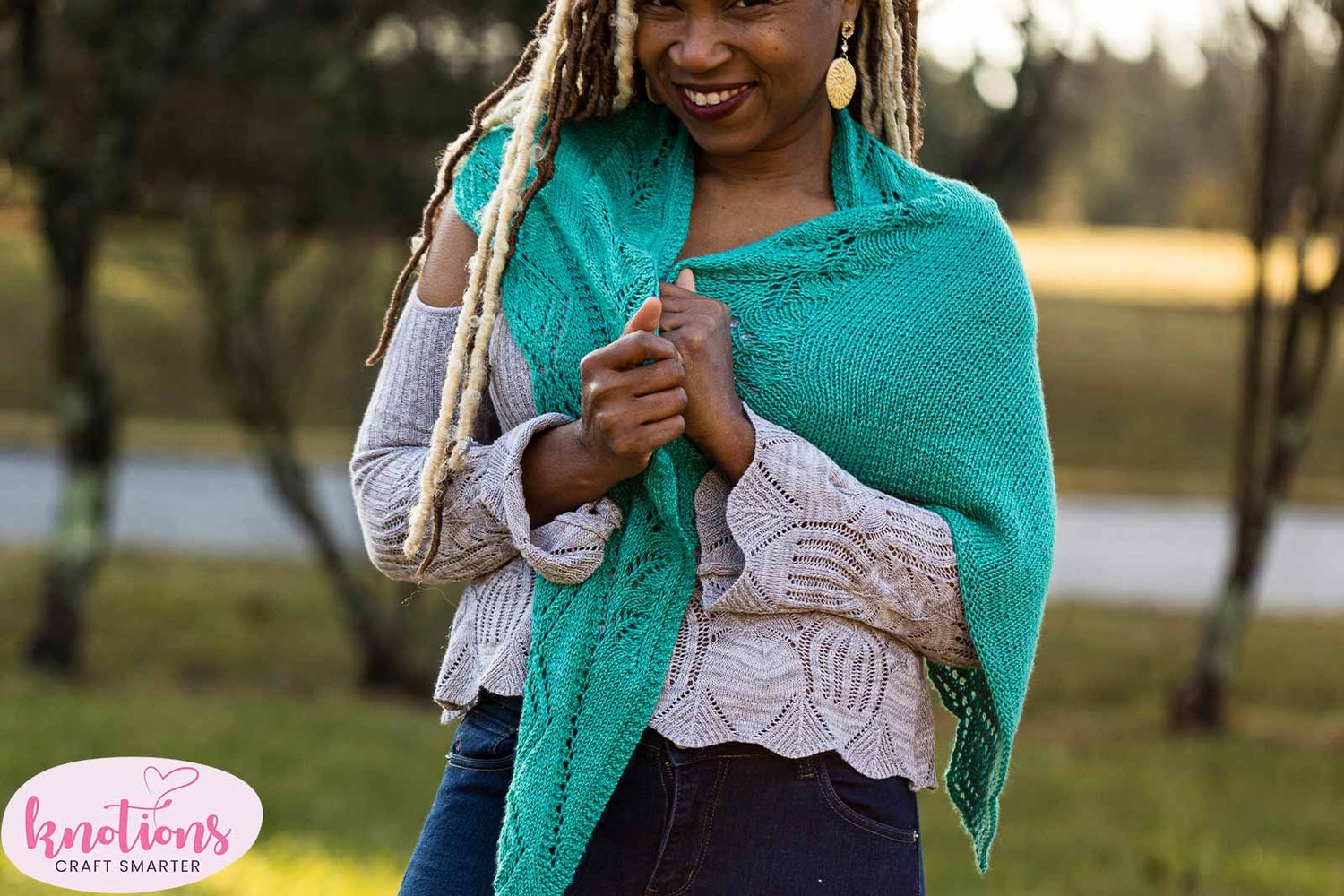 Victorian Ferns Knitting Pattern
$5.95
designed by Helen Silva

The construction is very simple, using basic increases and decreases. And there are both charts and written out directions.
Victorian Ferns is a long narrow asymmetrical shawl with a fern-like border on the top edge and a lace edging.
Make It Your Own
This shawl is highly adaptable to yarn, needle size, and length. You can continue the repeat section until you get the length you want, or run out of yarn, whichever comes first.