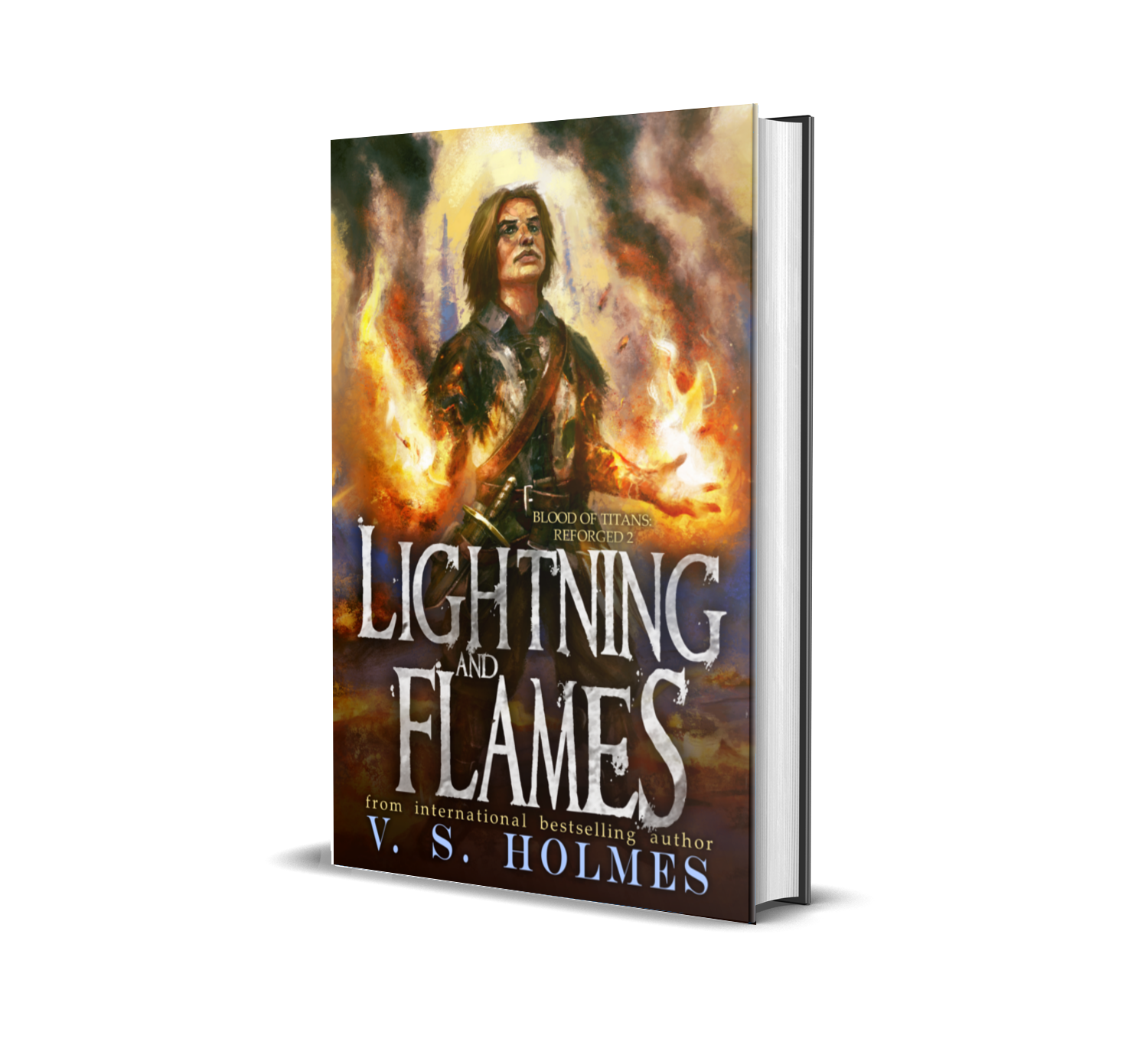 Lightning and Flames (Blood of Titans: Reforged 2) SIGNED PAPERBACK
On Sale
$16.99
How can they win a war when their greatest enemies are themselves?
​Blood stains the land. With the gods' desperation, Azirik's mania grows. Away from her newfound family, Alea struggles to control the horrors in her mind and the power in her veins. What she must learn, however, is very different from the lessons the Laen wish to teach. 

Stuck waiting in a foreign city, Arman wrestles with new, fathomless fury. Coupled with the inertia of battle, his rage shatters friendships and taints alliances.  Meanwhile, Bren takes up the battered kingdom his father cast aside, wrestling with his own idealism and the darkness growing within his sister.

​Lives depend on what they learn, but war does not make time for history lessons.