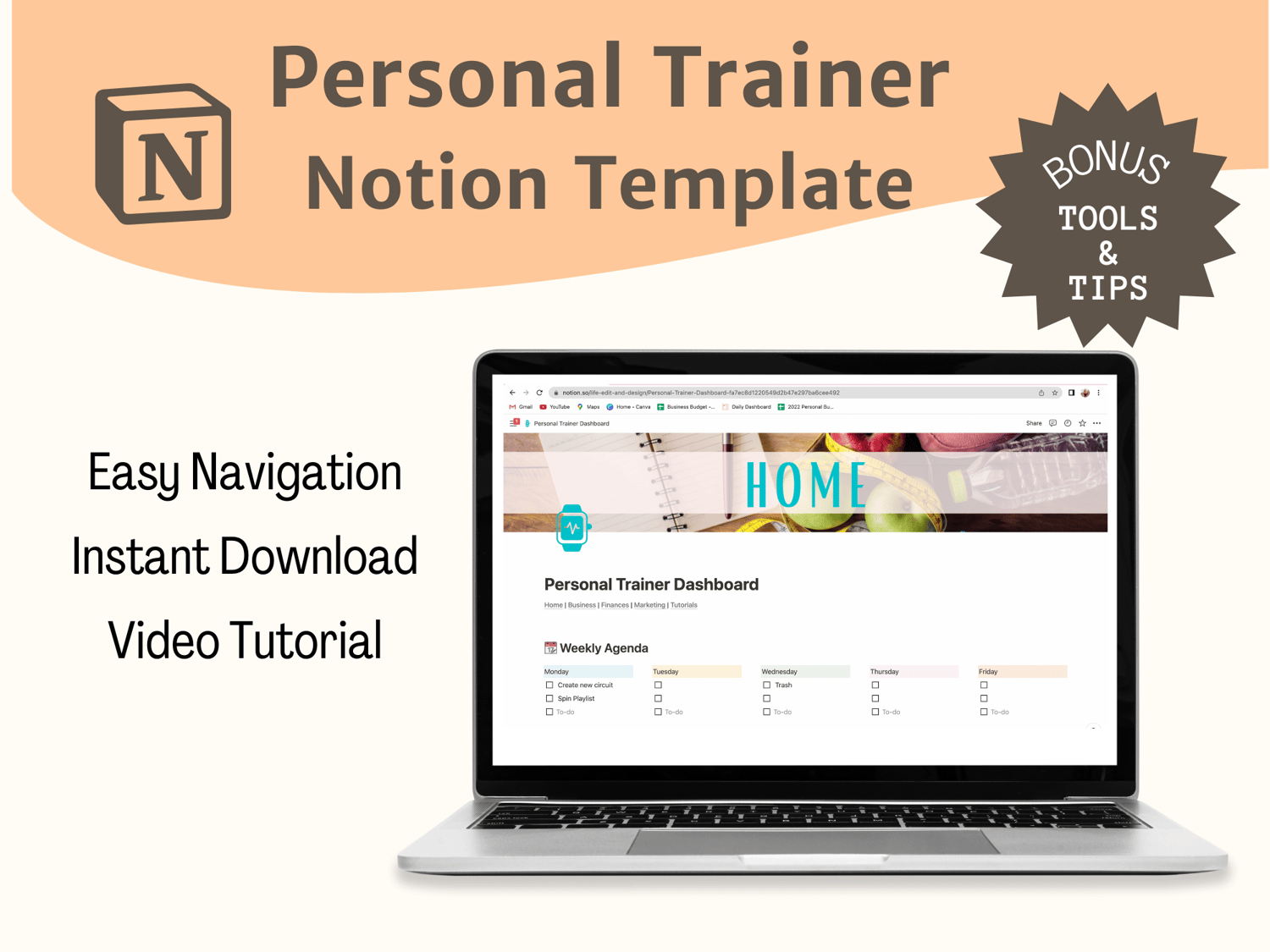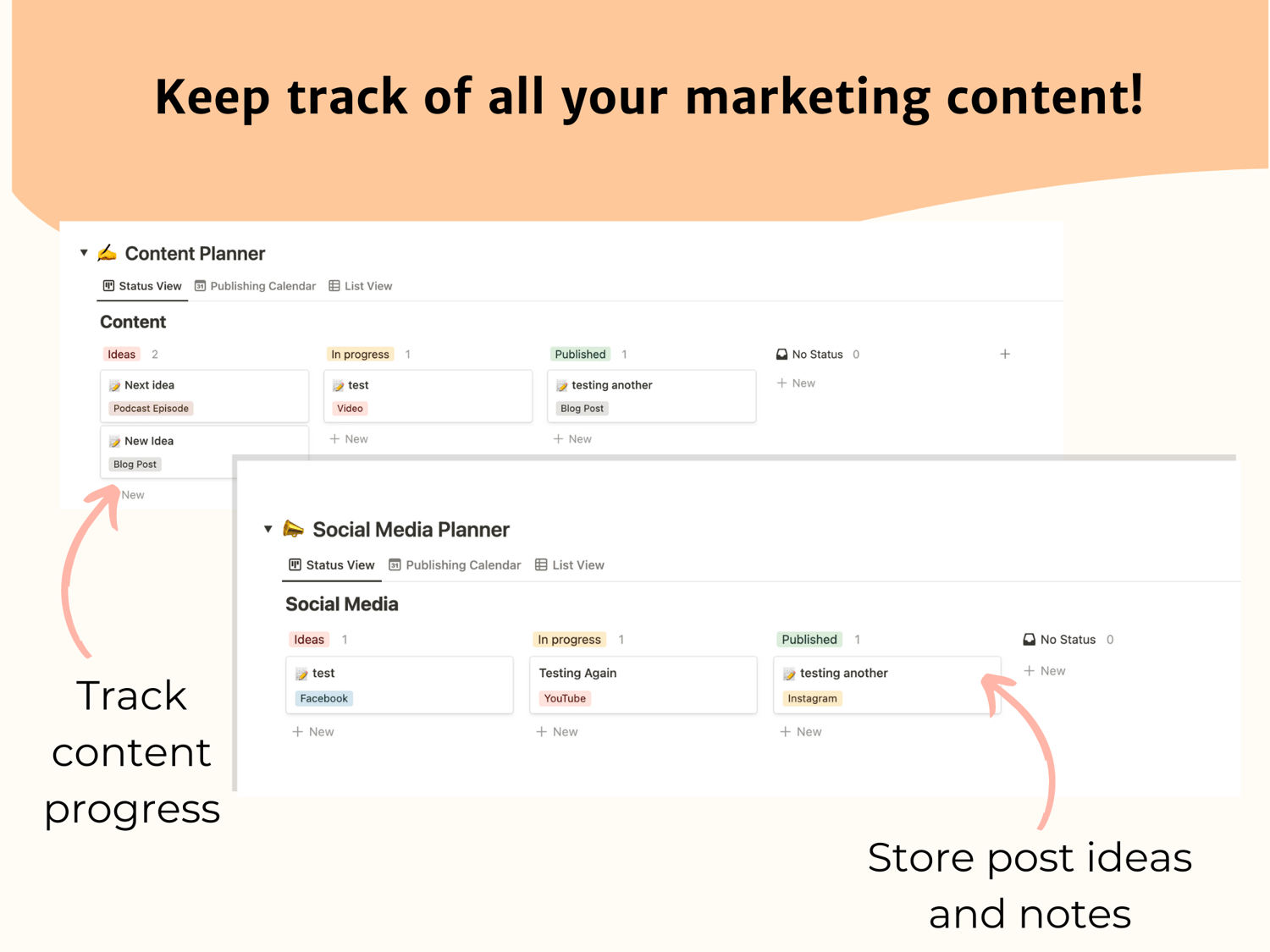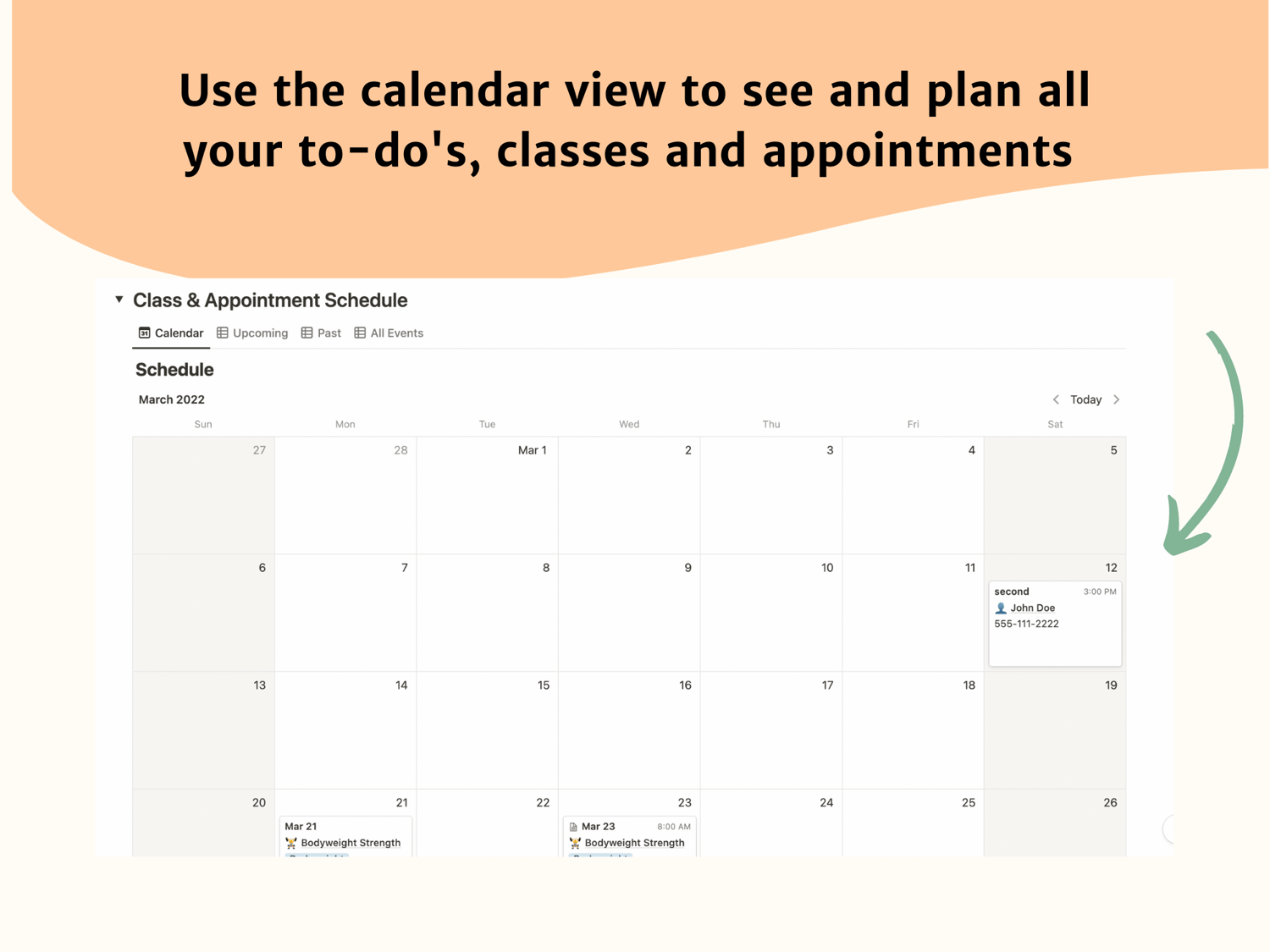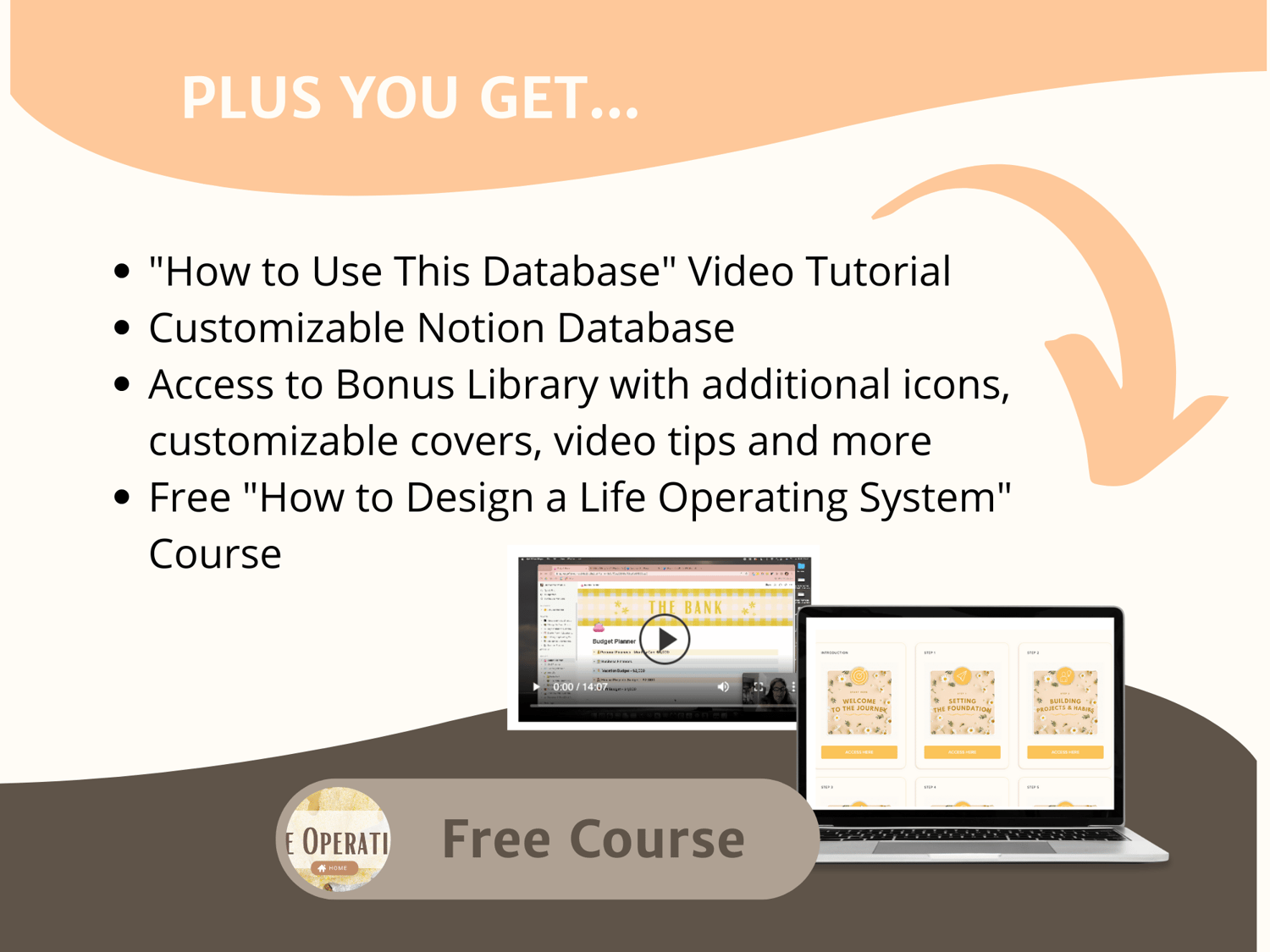 Personal Trainer Business Planner
Personal Trainer Business Notion Database
Want more than one database? Get the Whole Shop Bundle and save money. You get all current databases and all new ones added to the shop. Find out more here - https://www.etsy.com/listing/1331261371
Get a handle on your private clients, classes, finances and marketing with this Personal Trainer Business Notion Database. This database and the tutorial videos will help you get the hang of using Notion and will act as a great base for you to start to customize your own Notion planning system.
When I was a personal trainer, my biggest struggle was scheduling my clients and knowing where they were in their packages. Did they have 5 sessions left or 4? When did they pay me last? All of this is easily solved by using Notion. There are so many ways you can customize this Personal Trainer Starter Database to make it fit your business. Take your pain point and let Notion solve it for you.
You can track where a private client is in their package and even track their session progression. You can see which students show up for class often so that you can reach out to them to become private clients. The power to be visually and digitally organized is right inside this database. Make your business more profitable by getting better at tracking, admin and targeted offers. You can customize this database to work for you. I've gotten you past the blank page with starting fields - you can make it awesome by tailoring it to fit you!
Notion is an amazing free online tool that can be completely customized to your needs. This template pack will give you a great foundation to keep track of all your to-do's. All pages are accessible on your desktop, phone, and tablet and changes will sync across all devices. You can access your notes, ideas, contact lists and more from anywhere at any time.
Be more productive with Notion as all of your information, research, tracking and content is accessible all in one place. No more hunting for information or jumping from one tool to another. This template pack will take the headache out of tracking all of your business details while keeping the rest of your life organized. 
INCLUDED PAGES
- Weekly Agenda
- Class Planner
- Client Tracker
- Appointment Calendar
- Social Media Planner
- Content Planner
- Video Tutorials
- Finance Tracker
Plus get access to a library of free alternate covers and icons.
You need a FREE Notion Account to use this template.  
Video tutorials are included showing you how to use each page.
After purchase, you will get a PDF showing you how to access the template. Just follow the simple instructions.
**This is a digital download. No physical product will be shipped.
**This is for personal use only and may not be resold.
**As this is a digital product, no returns are accepted.
Please contact this shop if you have any issues accessing the template pack