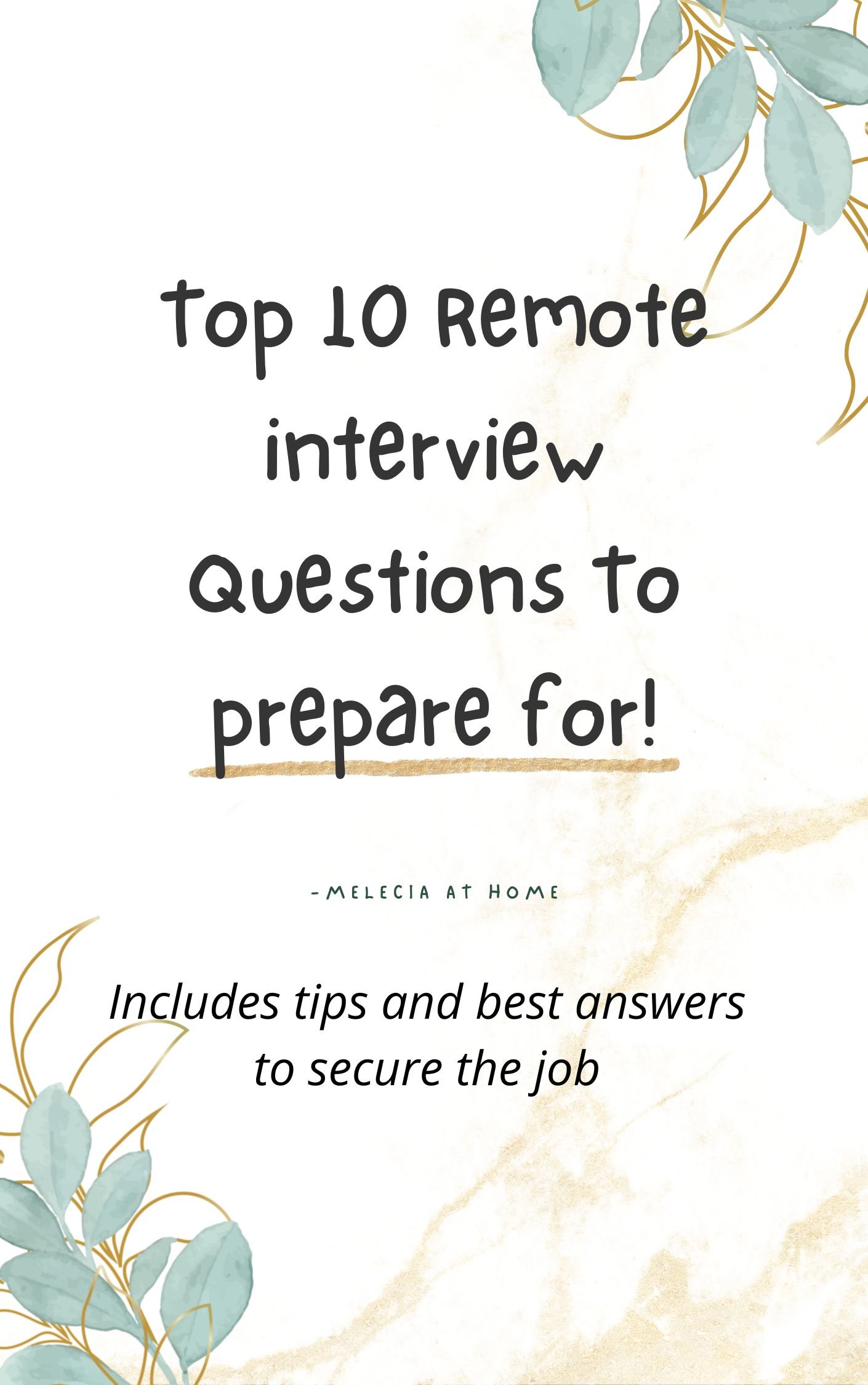 Top 10 Remote Interview Questions And Best Answers!

Are you nervous about that up coming remote job interview? Or want to be prepared for a remote interview with confidence? Then this is for you! You will receive 2 pages of 10 remote based questions that includes best answers to help you pass with flying colors!This cheat sheet will help you get a head start over all other applicants!

These are questions I ask my clients who book my interview prep who have successfully moved forward in the hiring process! 

I am now sharing it with you at a low price!
Make sure to grab a copy to prepare for your next remote interview!