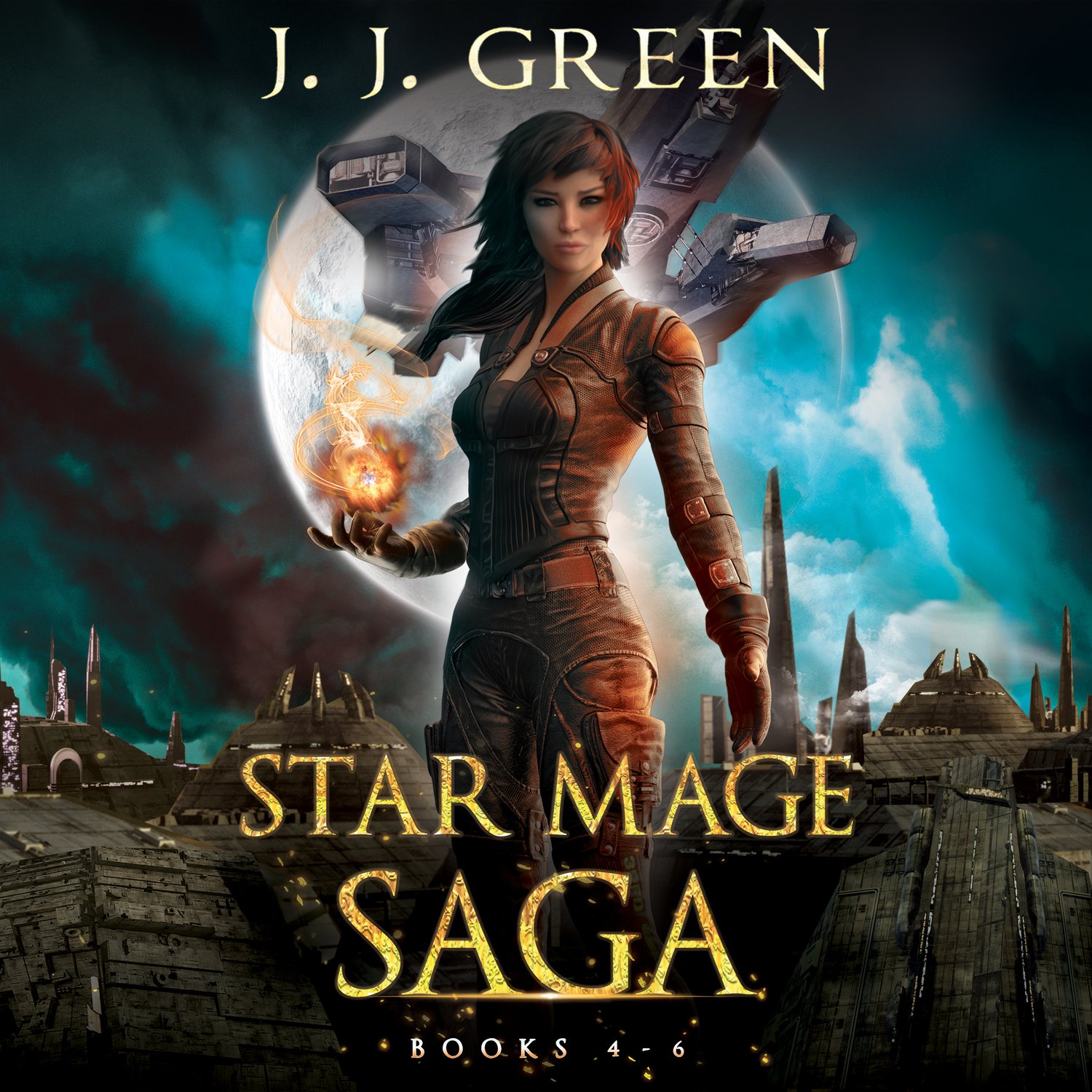 Star Mage Saga Books 4 - 6 audiobook
On Sale
Audiobook delivered by Bookfunnel
Narrated by J.J. Green
Do mercenaries and mages mix?
Carina Lin has fought torturers, vengeful clans, and the forces of darkness to free her mage family, but her fight is not over yet.
She returns to the planet where she discovered clues to mage history and lore, hoping to find the way back to Earth and a new home. But waiting for her is the clan she escaped, and they want nothing more than to enslave the mages and use them as weapons in never-ending clan warfare.
She enlists the help of her old mercenary band, the Black Dogs, for protection and to uncover the ancient secrets she seeks. Battle-hardened men and women must work with the pampered adolescent mages, and Carina is torn between her old life and her new one.
The evil clan is closing in. Can she find what she needs in time to escape to the stars?
So begins the second Star Mage Saga trilogy. Pick up your copy today!