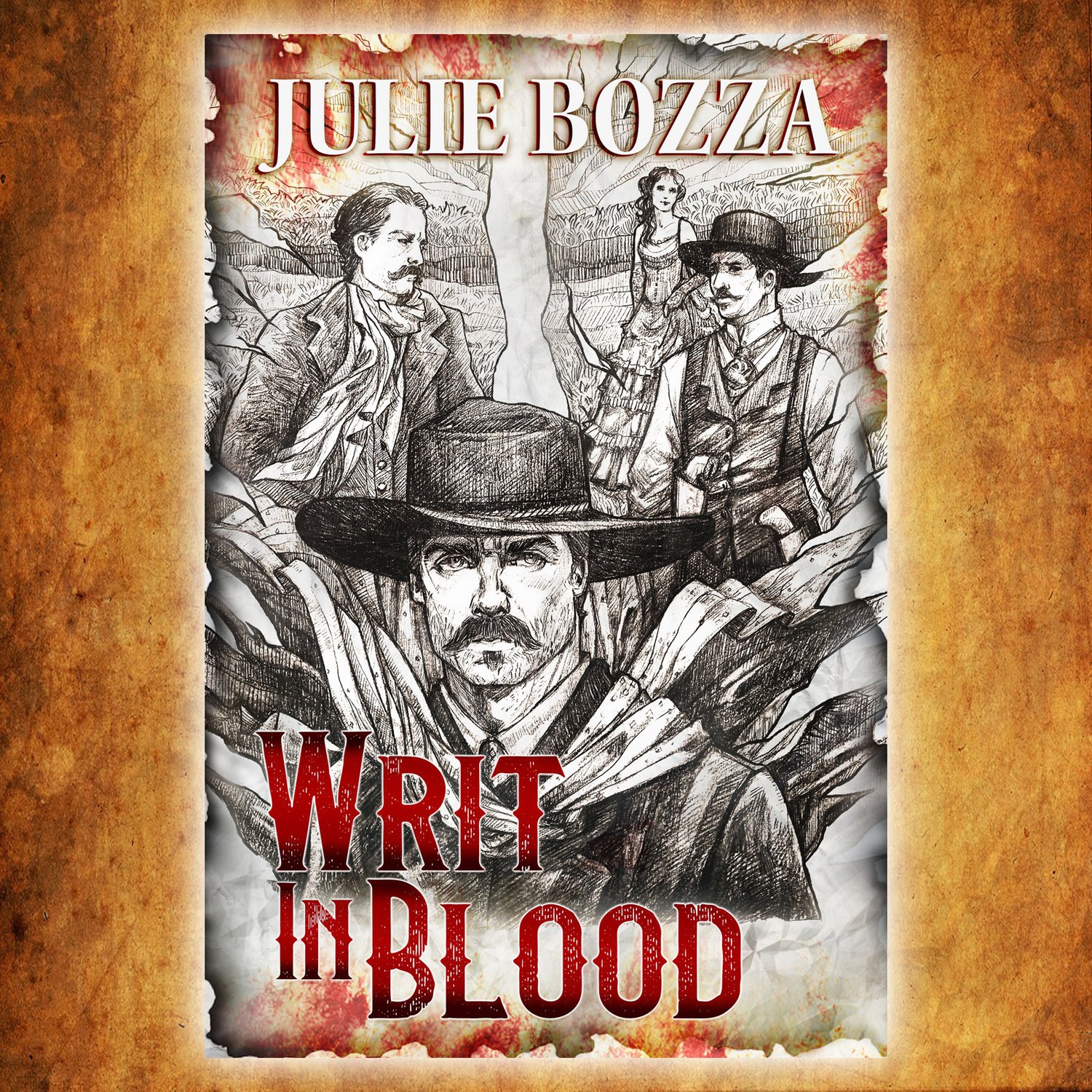 Writ in Blood
On Sale
$5.99
Courage. Honor. Loyalty. All fine things, but they've led John Ringo to kill a man. He was raised right and he knows he's not a murderer, but otherwise he's a mystery even to himself. Doc Holliday claims to have some insights, but Doc is too devoted to Wyatt Earp to spare much attention for the man who's already lost his soul. Which leaves Johnny Ringo prey to the distractions of a demon. Imaginary or not, if this creature abandons him, too, then surely his sanity is forfeit – and what will his life be worth then?

This Queer Weird West novel follows these three along the complex trails that lead into and out of Tombstone, Arizona in 1881.

Reviews

Marian L. Thorpe: The inner lives and complex loves of iconic legends of the 'Wild West' are revealed with a fine touch in this 'Queer Weird West' retelling of the events before and after the gunfight at the OK Corral. Highly recommend!

Maryann Kafka: 5 stars. "Writ in Blood" is a great classic wild west tale with a twist. Julie Bozza will get up close and personal with some of the men who lived, fought and tried to tame Tombstone. ... This was a magnificent tale from Julie Bozza that I highly recommend and it was a pleasure to read!

Narrelle M. Harris: 5 stars. ... Through these three men, and all the acts of love and violence they commit, Bozza gives us a vibrant and compelling view into the brutality and romance of the tumultuous and untamed American west. It's another complex work of art by Julie Bozza, writ in dust, blood, grief and love – made more wonderful by the actual art by Mags Kulbicka within its pages.