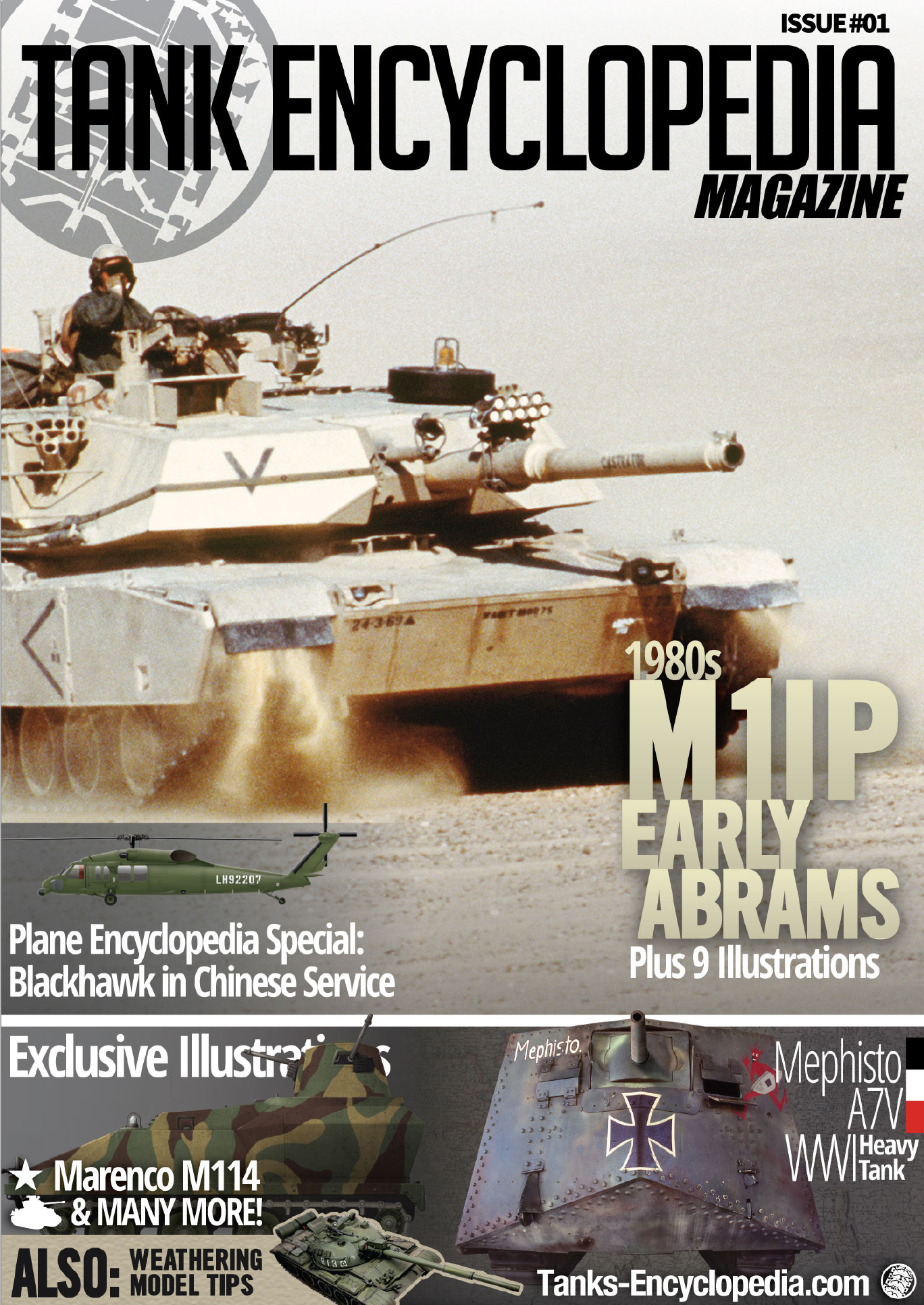 Tank Encyclopedia Magazine Issue #1
On Sale
The first issue of the Tank Encyclopedia Magazine has been remastered and rereleased. It covers vehicles ranging from the French WWI Frot-Turmel-Laffly Armoured Road Roller up to the Salvadoran Cold War Marenco M114 converted vehicles. The star of this issue is a full article on the Improved Protection version of the famous M1 Abrams - the M1IP.

Our Archive section covers the history of the Mephisto A7V tank, the only one of its kind that still survives to this day in Queensland museum in Australia

It also contains a modeling article on how to create Weathering and Mud Effects. And the last article from our colleagues and friends from Plane Encyclopedia covers the story of the Sikorsky S-70C-2 Black Hawk in Chinese service!

All the articles are well researched by our excellent team of writers and are accompanied by beautiful illustrations and photos. If you love tanks, this is the magazine for you!