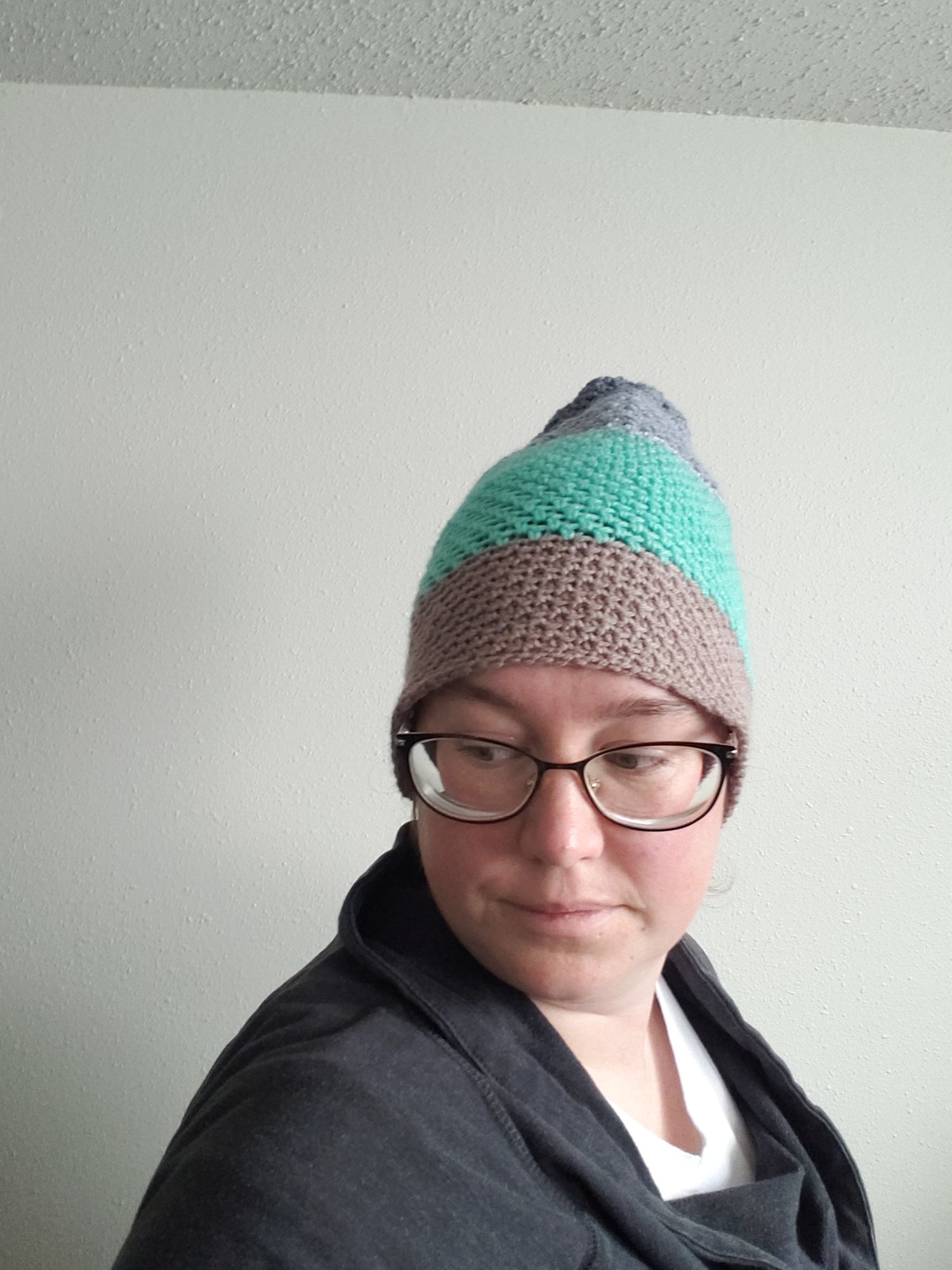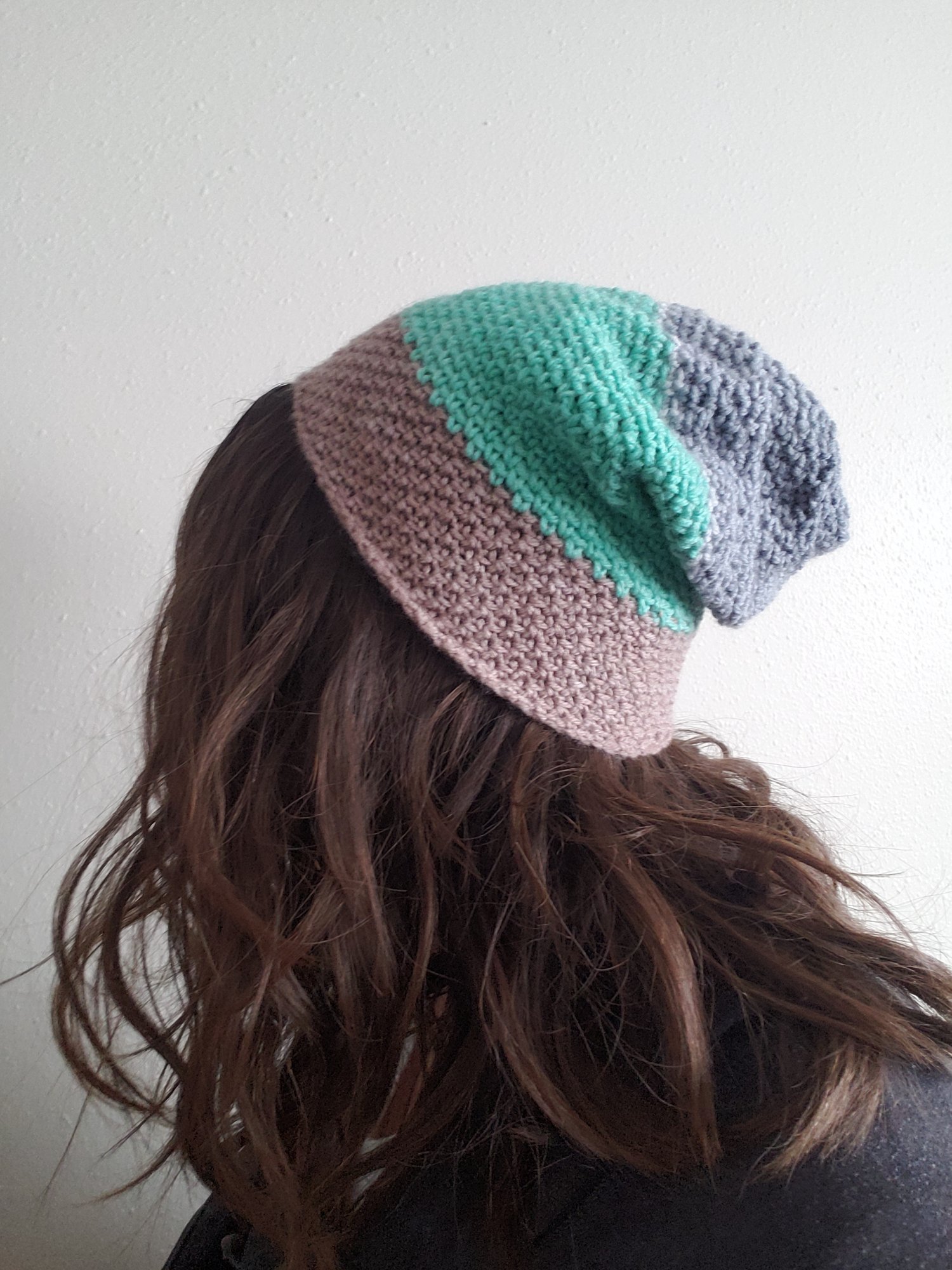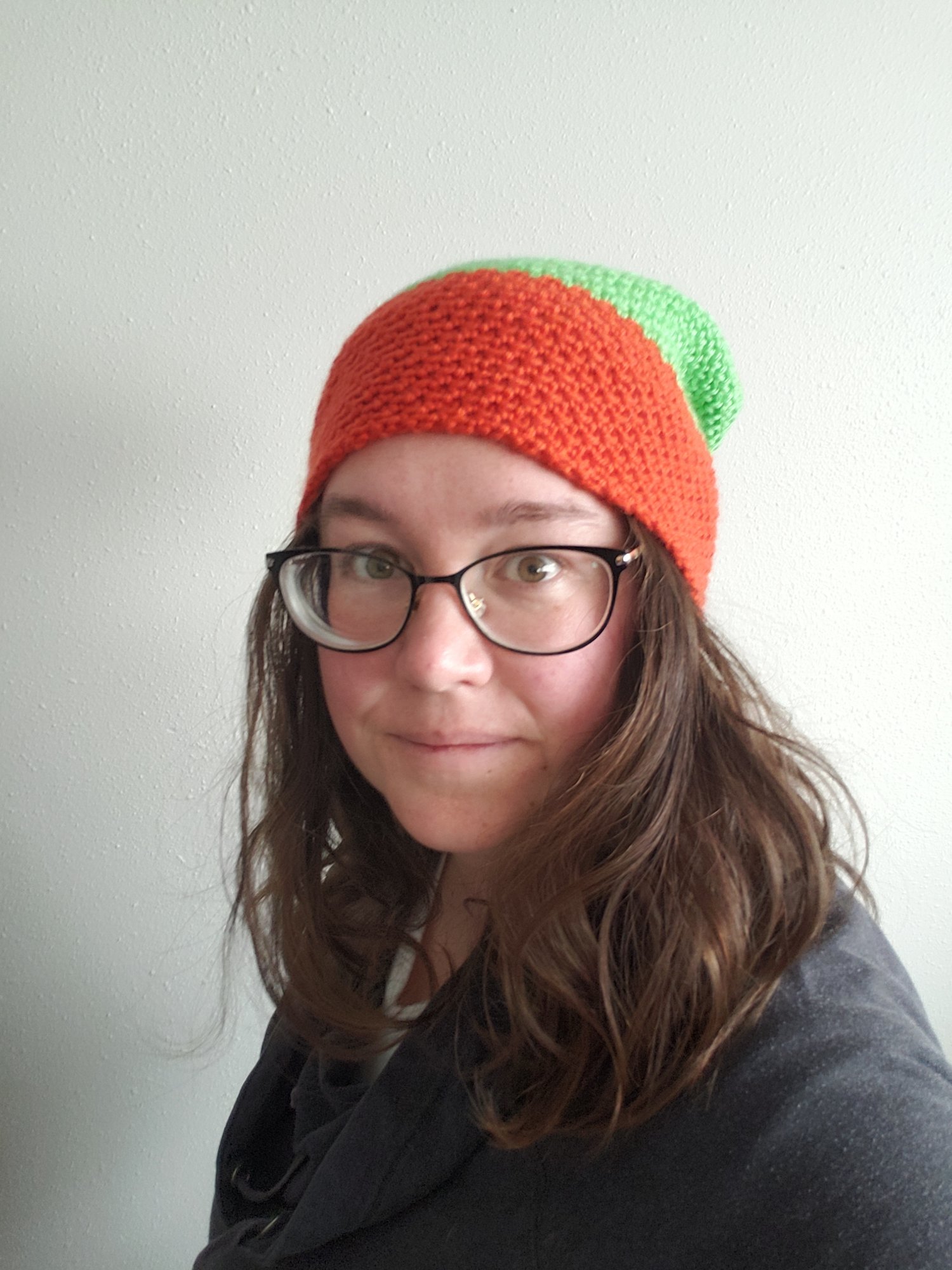 Croby Hat
Designed while I was listening to Moby Dick, you'll have a whale of a time getting this hat done. And it won't take nearly as long as the book. 
This three-section, bottom up hat works through two separate stitch patterns before combining them in the crown.
This hat is intentionally designed to cover your ears whether your hair is up or down, eliminating the necessity for multiple hats to accommodate your hair. Need even more height? Tack on a couple extra rows on the brim and the body. 
Hooks and Notions
F/3.75 mm and G/4.0 mm hooks
Stitch markers (10–one for marking beg of rnd and the rest for marking decreases)
Scissors
Tapestry needle 
Pattern Difficulty
Beginner. 
Yarn
DK yarn—200 yds
Color A: 60 yds (120 yds if you want a folded brim)
Color B: 80 yds (more if you wish for a longer body, factor approx 4 yds for each additional rnd)
Color C: 60 yds
The specific yarn is not vital as long as you are able to make gauge. 
Gauge (4"/10 cm square)
18 sts x 20 rows
I recommend swatching in the round over an odd number of sts.
Rnd 1: *sc FLO, sc BLO. Rep from * across.
Rnd 2: *sc BLO, sc FLO. Rep from * across.
Finished Measurements
19" circumference x 10" height