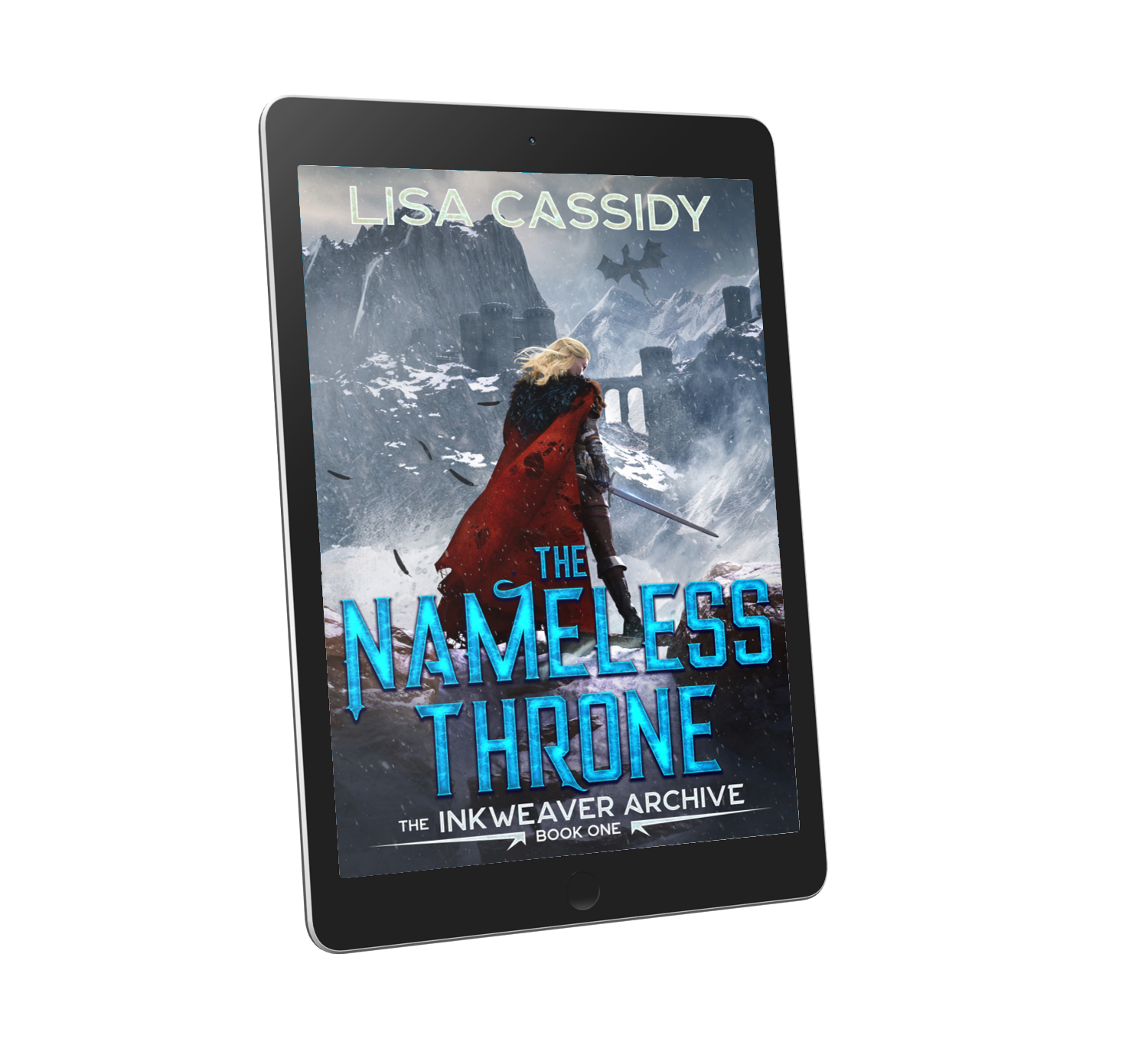 The Nameless Throne
An ambitious orphan. A ruthless warlord. An impossible destiny.
Arya Nameless is a lowly Raider posted to an isolated fort in the most dangerous place in Dunidaen. She has few prospects, and as much as she loves her fellow soldiers, she burns for more—more control, more autonomy, more power.
When her bravery during an unexpected attack leads to an offer to join the household of one of Dunidaen's warlords, Arya finds a home and family she never expected. Yet her quicksilver temper and fierce pride put her place there at constant risk.
And as her warlord embroils them all in a dangerous political game to rule Dunidaen, over the border to the west, the Nightstalker lurks. A king who wields powerful magic, the Nightstalker's fate is inextricably entwined with Arya's. His relentless pursuit will force Arya into a choice she doesn't want to make, between loyalty and love, and taking hold of the destiny she was born to fulfill.
Which will she choose?
Ebook delivery
Lisa uses BookFunnel to deliver your ebook purchase. Once you have finalised your purchase, you will receive an email from help@bookfunnel.com with a link to download your ebook. If you have any problems getting the book onto your device, BookFunnel have fantastic customer service that will be able to help you out. If you don't see the email after purchase, make sure to check your spam folder or promotions tab (if you're a gmail user).