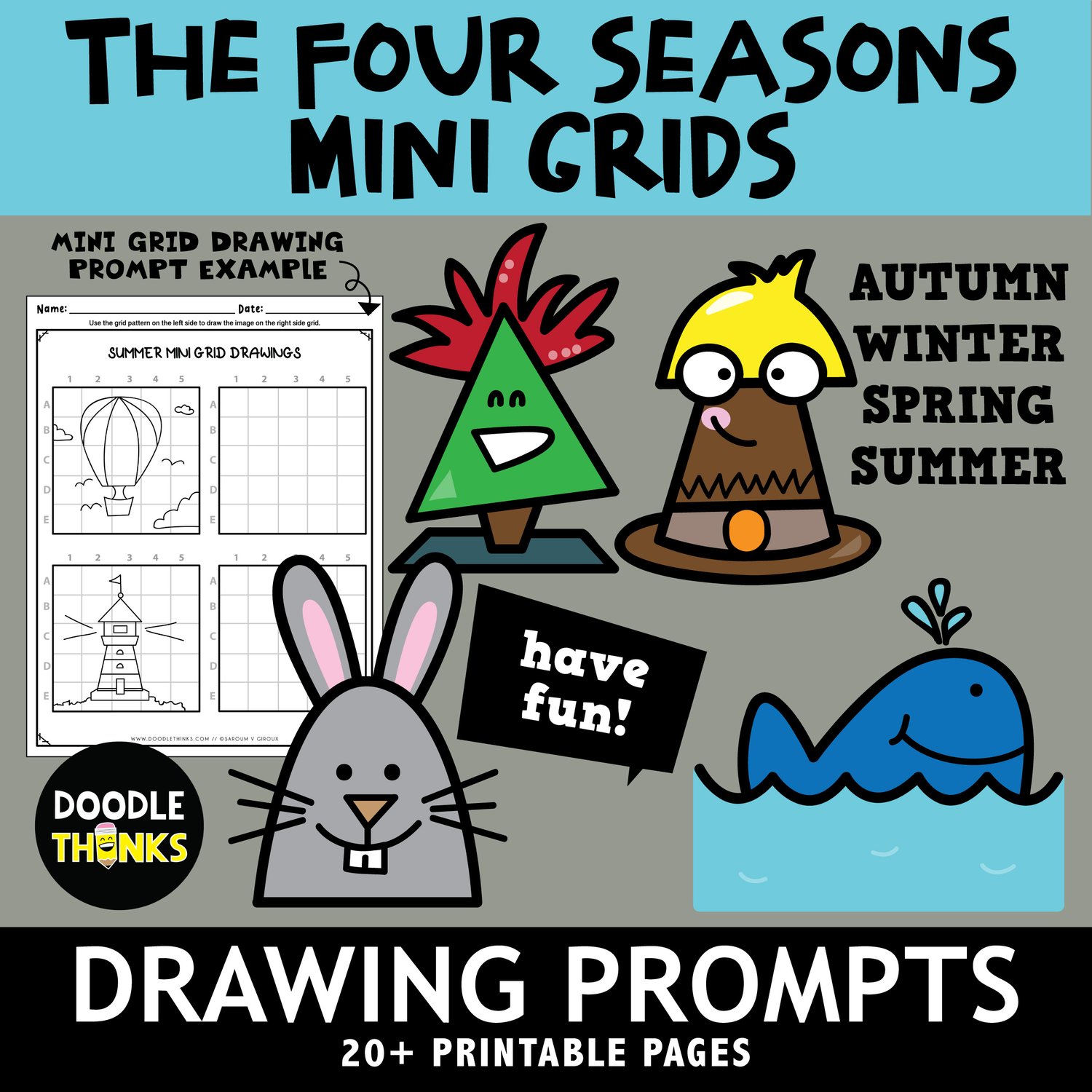 The 4 Seasons Mini Grid Drawing Prompts
On Sale
Grid drawings are a great activity to encourage reluctant drawers to delve into drawing and they are also fun for experience artists. Grid drawings will help students learn to draw accurately by dividing the whole image (subject matter) into smaller and more convenient sections. This approach helps to alleviate any feelings of overwhelm if your students are intimidated by the difficulty of the drawing. Students will develop a keen sense of detail and accuracy through their observational skills. They will learn about spatial elements by drawing each section according to its scale and size, and they will be able to relate the object with how it will fit together within the space.
Included in this download:
20 Mini Grid Drawing Prompts (2 Mini Grid Prompts Per Page).
Autumn (Fall), Winter, Spring, and Summer Theme (4 Pages Each).
For Any Age (Recommended for 1st or Higher), Classroom and Homeschool Use. 20+ Printable Pages.
Like this listing? Check out more DRAWING PROMPTS.
For more creative ideas and freebies:
Terms of Use:
Files are for personal use or educational purposes only and they cannot be redistributed (posted for others), copied, or sold. All graphics, unless otherwise stated, and resources are creative property of Saroum V Giroux. Please view my complete TERMS OF USE for more details. Have fun drawing!