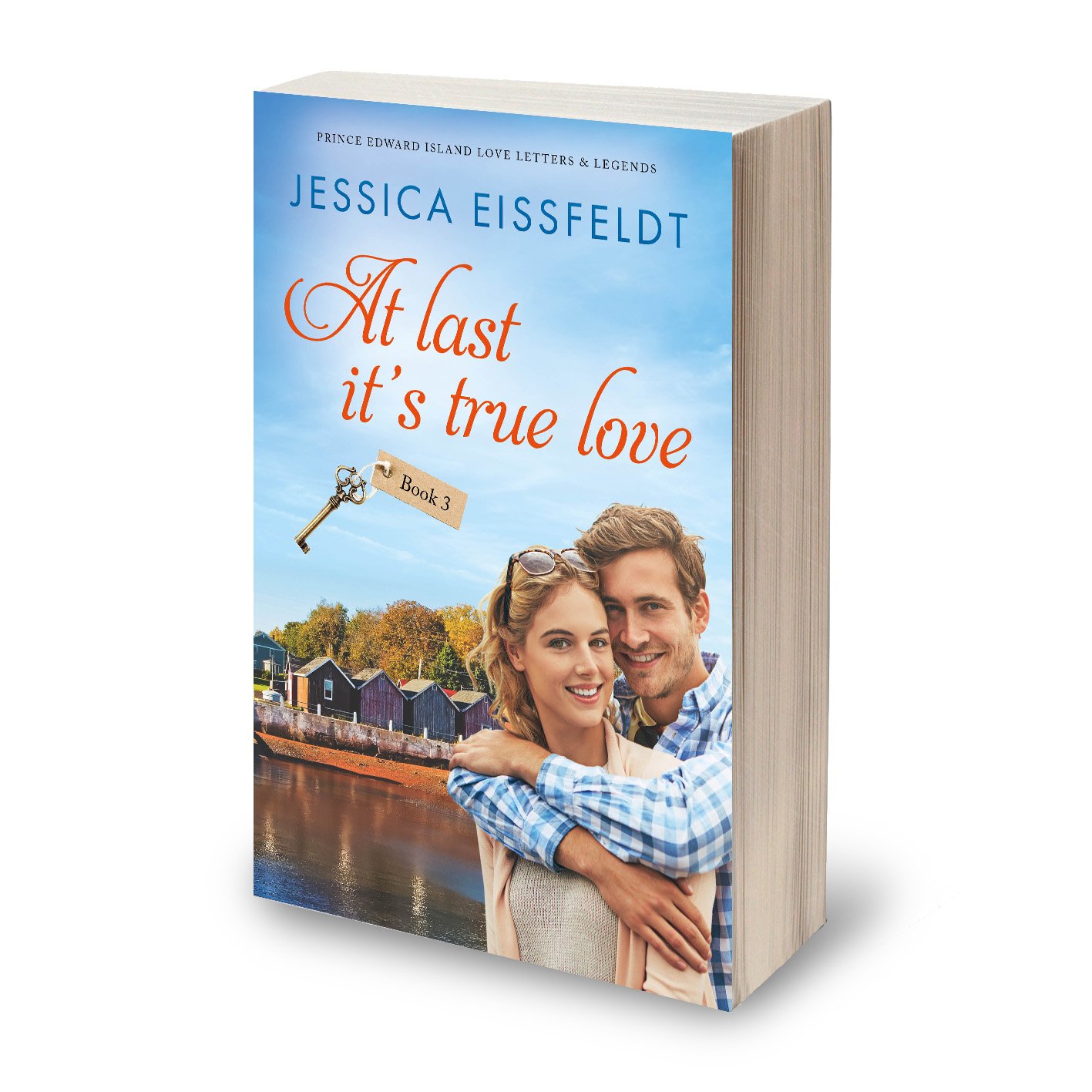 At Last It's True Love: Prince Edward Island Love Letters & Legends book 3 (paperback edition)
On Sale
PAPERBACK EDITION! 

National Treasure meets The Notebook in this sweet romantic treasure hunt that sweeps you across the pages of history…

Part treasure hunt. Part romance. All heart. 


An antique love letter reveals a long-forgotten connection between a World War II treasure and the charming village of Victoria, Prince Edward Island… 

Magazine journalist Nicky Stendahl and piano restorationist Quinten Leard must work together to solve a series of antique riddles tied to a mysterious U-boat said to have hidden a hoard of gold and diamonds along the shores of P.E.I during the height of the Second World War.…

But as Nicky and Quinten hunt to discover the truth behind the submarine's legend, will they also find the treasure of true love for themselves? 

Novelist Jessica Eissfeldt shines in this heartfelt yet adventurous romance series that combines the best of 2 genres — treasure hunting and falling in love — the Prince Edward Island Love Letters & Legends Trilogy.  Set on gorgeous Prince Edward Island, Canada, rich in colorful legends and romantic history, this is one series you don't want to miss!

SCROLL UP AND BUY TODAY!