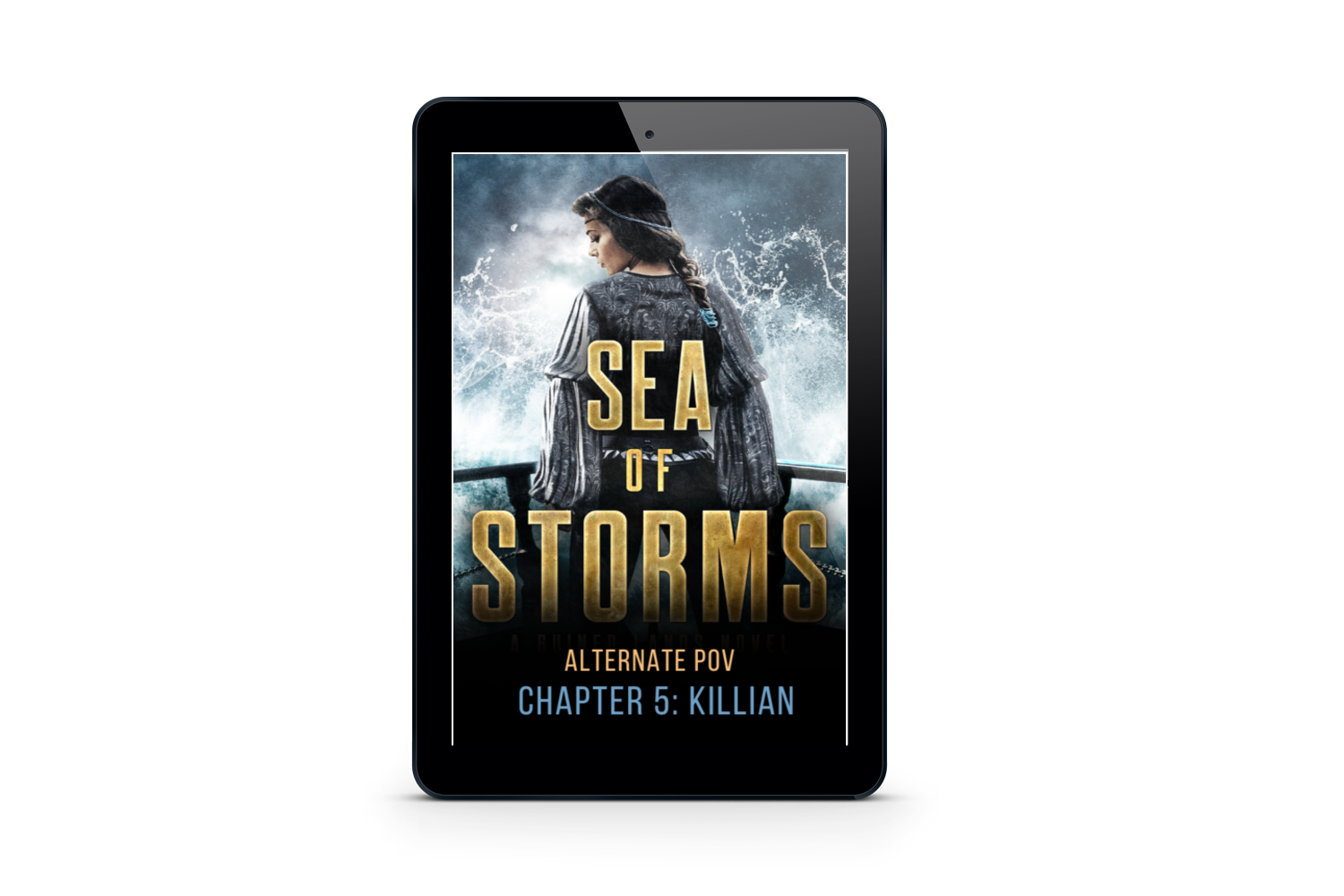 Sea of Storms: Chapter 5 (Killian POV)
This alternate POV chapter includes Killian's POV, the first time he met Brynn on the Berkano. Brynn just wakes on the Reaper's ship, uncertain how she got there, and Killian is drinking on the ship deck.
Available in PDF format only. Raw and unedited.
Not available at other retailers.
This bonus content is part of my mini-fiction series. All ReamStories members have unlimited access to the mini-fiction library. All works are also available for individual purchase exclusively in my bookshop.