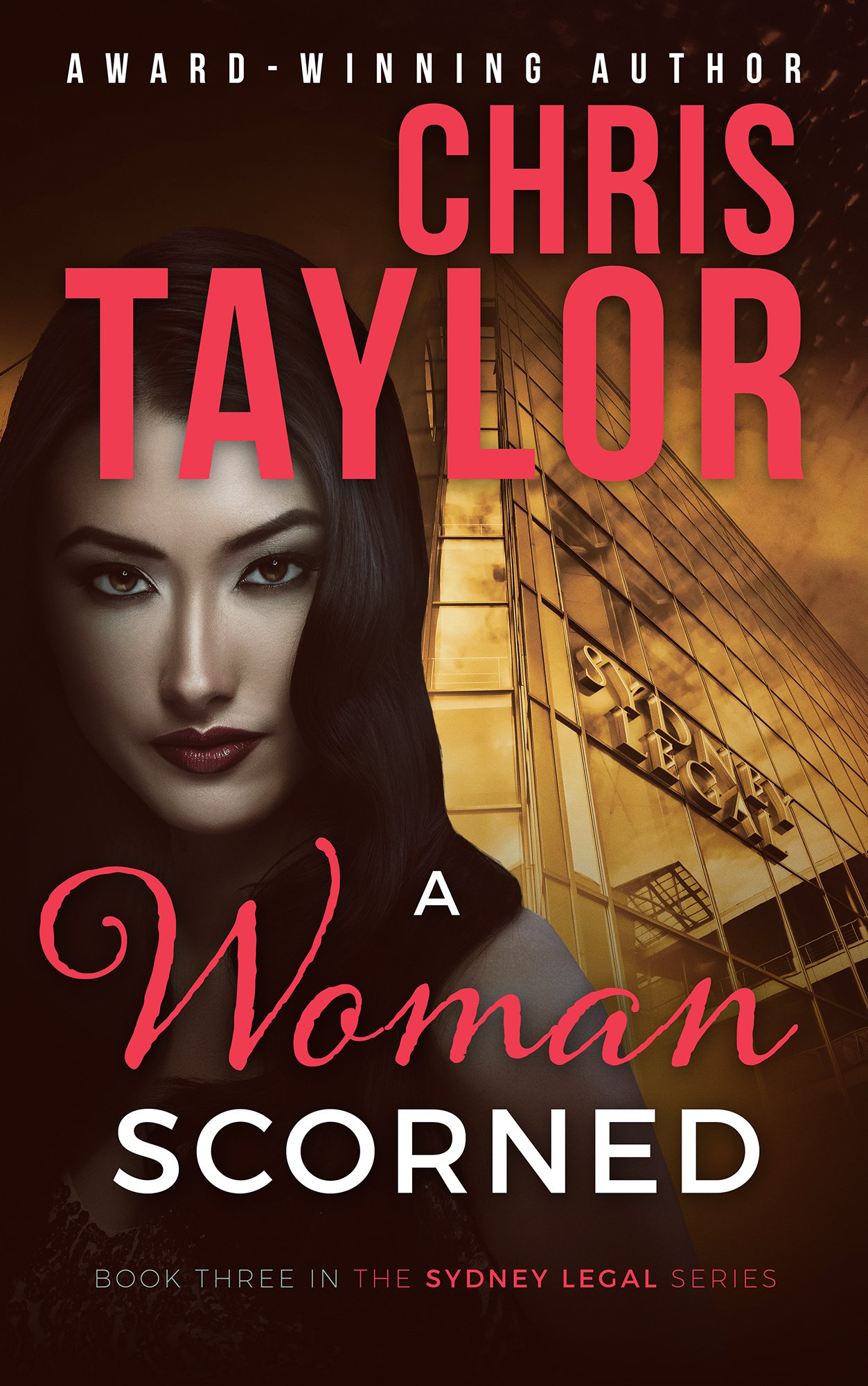 A Woman Scorned - Book Three of the Sydney Legal Series
On Sale
Preview
Hell hath no fury…
 Chinese-born Australian lawyer, Sally-Ann Li spent her childhood defending herself from false accusations based largely upon her race. Now an adult with a successful career in the highly reputable Sydney Legal law firm, she's relieved to have put the trauma of her youth behind her.
 Detective Constable James Shepherd loves his job and he's good at it. He prides himself on playing fair, but he also likes to win. He has an enviable success record among the members of the City of Sydney homicide team and he wants to keep it that way. When a man is discovered brutally murdered in a dark city alley, James relishes the challenge of finding the person responsible and taking another bad guy off the streets.
 Sally-Ann is shocked to discover her ex-brother-in-law has been murdered. She's even more shocked when she realizes she is one of the prime suspects. When the good-looking detective questions her about the murder, she's at once thrown back to the nightmare of her childhood. Underneath her veneer of confidence still lies the scared little girl who was repeatedly forced to bear the brunt of unjust accusations and the detective's visit brings all of her insecurities to the fore.
 Despite this, she finds herself inexplicably drawn to the handsome detective and can't help but wish they'd met in different circumstances, but the truth is, he's determined to put her away for murder and she's just as determined to prove her innocence…
Fans of Sandra Brown, J.D. Robb, Karen Rose and Tami Hoag will love this new series by USA Today bestselling author Chris Taylor. Start reading today!