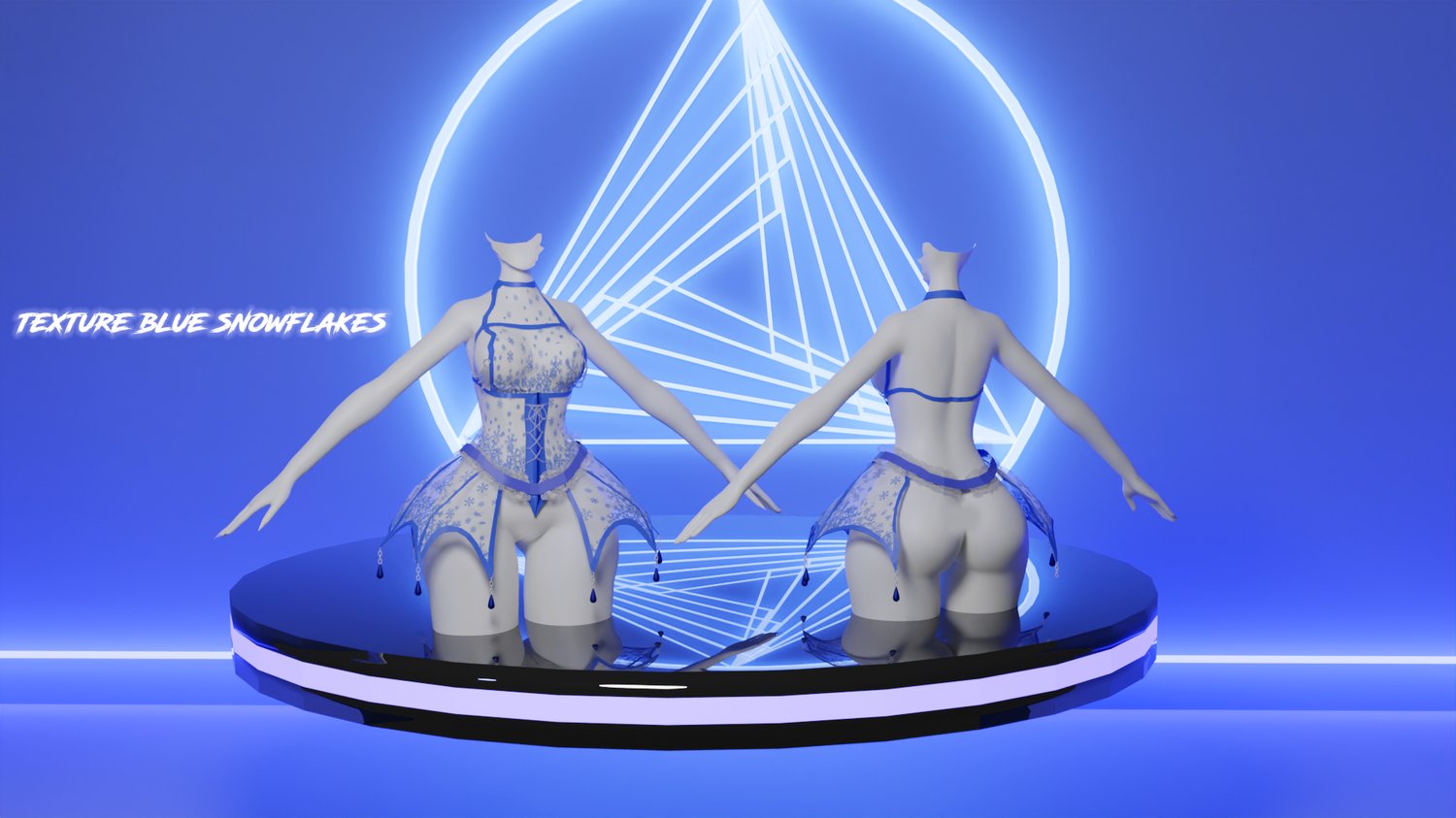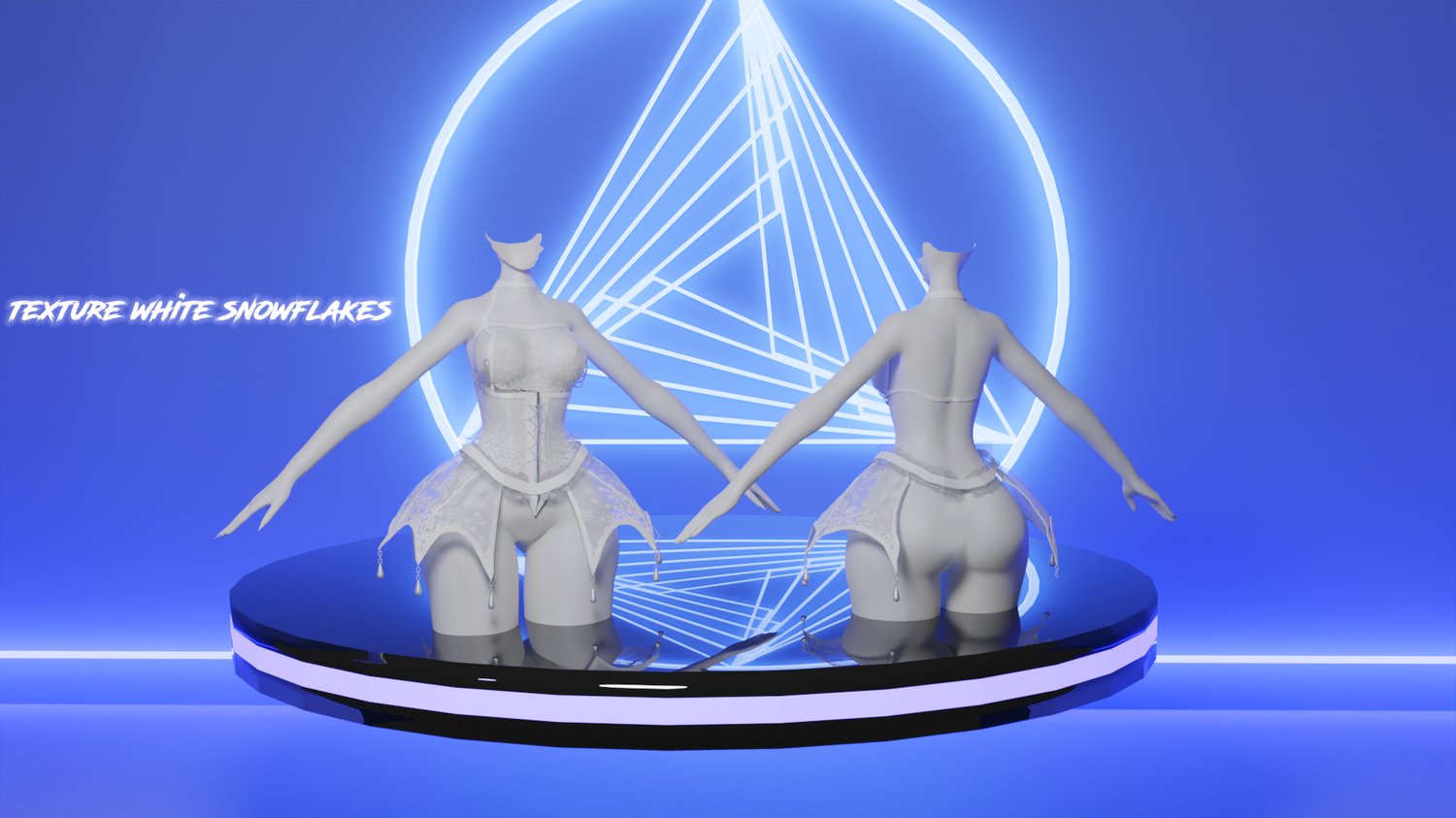 Corset "fairy tale"
On Sale
Made by me from scratch. 25.500 tris.
On the creator's body ( Pandaabear#9873)
bones are present at the ends of the chains (you can put dynamics)
The corset has multiple textures
-bat
- blue slips
- white slips
(also, if you wish, you can edit the texture you need)
Designed for general and commercial use.
Credit for pointing me to DalrY#0930.
The archive will:
Corset FBX File
semi transparent texture
rendering of the presented corset varieties.
design that is responsible for the black color (has no texture)
Do not sell these items on their own/with edits

Do not share this asset

Do not claim as your own
You may not use these if taken off a model, even for private use. You must download from here.