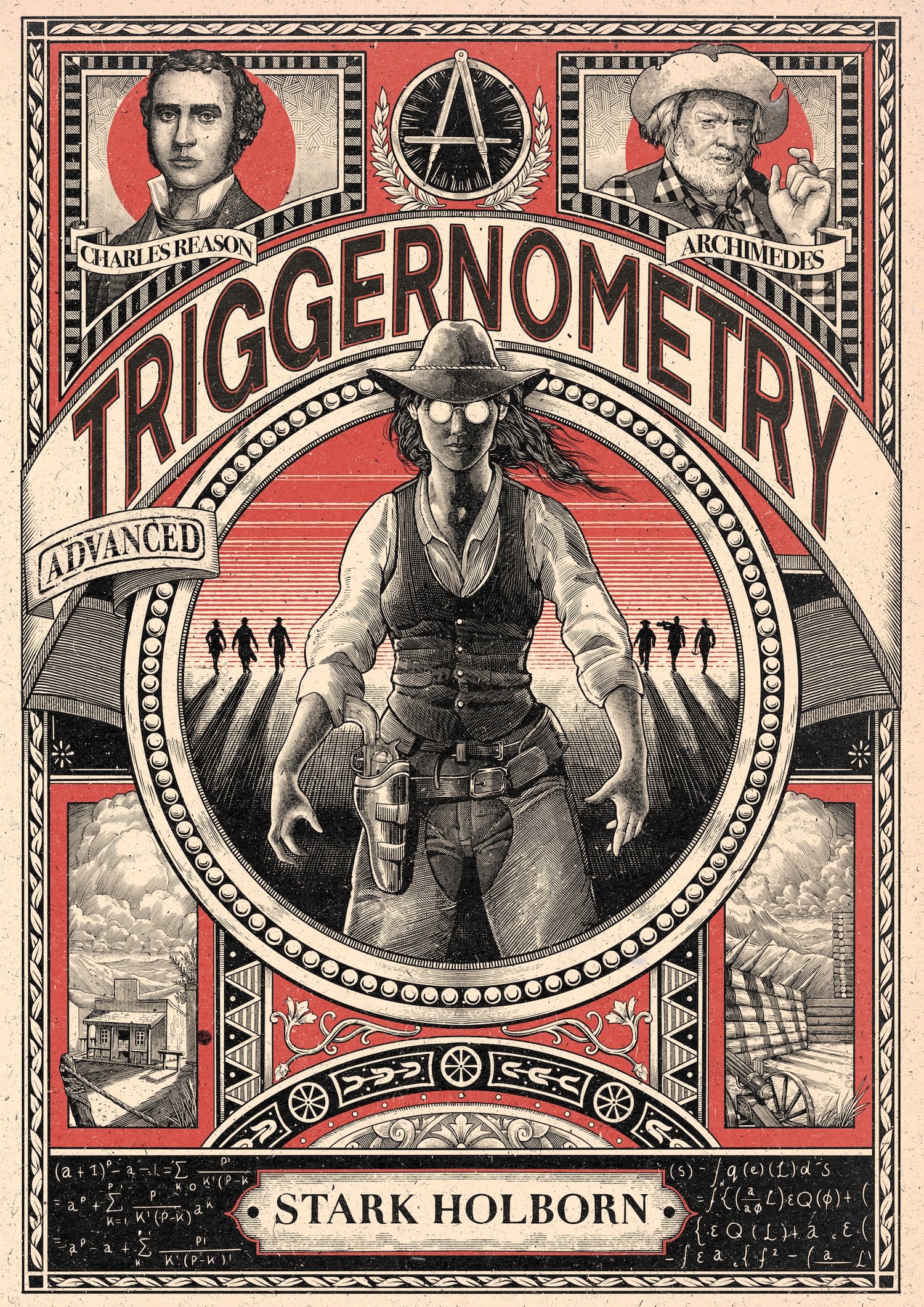 Advanced Triggernometry
#2 in the Triggernometry series
That gold you stole will burn a hole in your heart… 
After pulling off the heist of the century, Professor Malago Browne and Pierre de Fermat are determined to hang up their protractors for good. But once you've been the most dangerous mathematician in the west, peace doesn't come easy… When three women approach Browne with a proposition, she can't help but listen. Terrorised by a corrupt sheriff and his posse, the town need to hire the quickest and deadliest fighters they can find: in other words, mathmos.
Together with six unlikely allies, Browne once again finds herself facing incalculable odds in a battle for the town, its people, and the fate of every mathematician in the Western States. And seven isn't always a lucky number…
The second novella in Stark Holborn's British Fantasy Award nominated series, Advanced Triggernometry mixes the grit of the west with a cast of mathematicians from across history to create a truly unique and unforgettable adventure.
"Clever, funny, subversive, wholly original, and packs a bigger punch than a Colt Peacemaker." – Joanne Harris, author of The Testament of Loki, The Strawberry Thief, Chocolat & many more
Artwork by Philip Harris