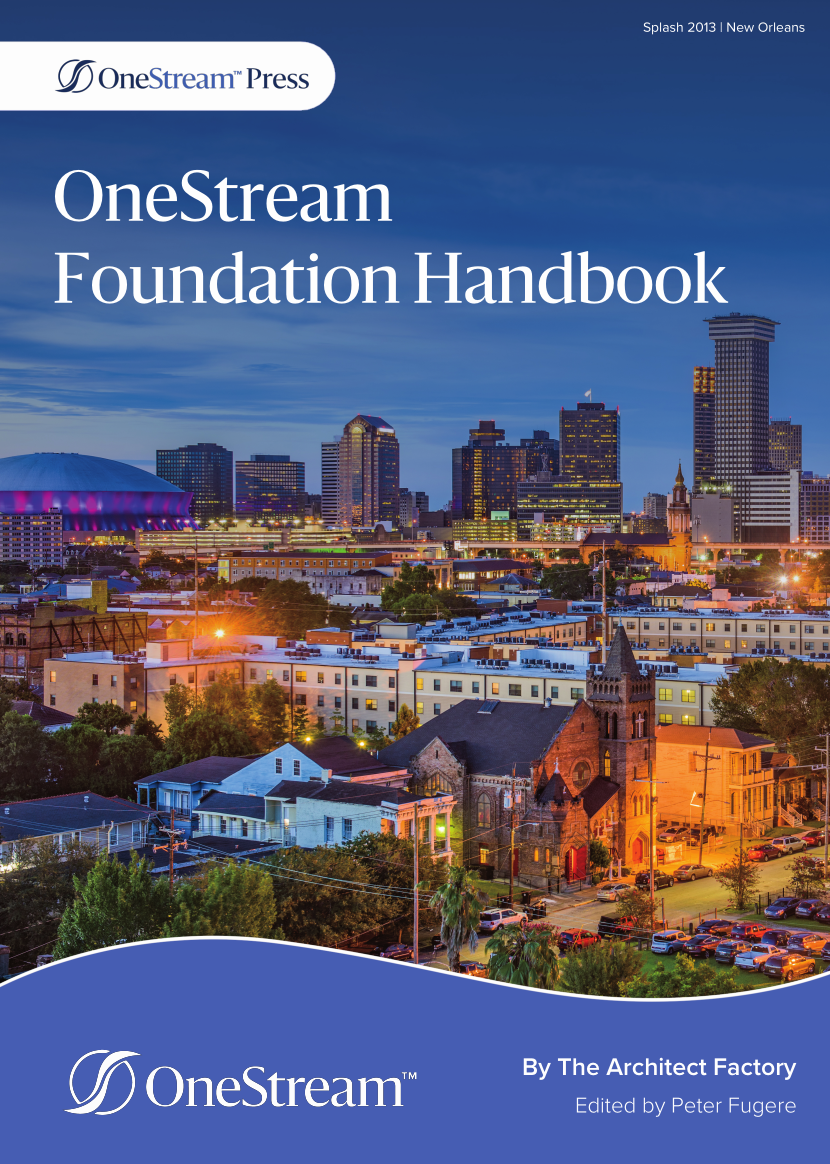 OneStream Foundation Handbook
On Sale
$69.99
The Definitive Reference to Design, Configure and Support Your OneStream Platform.

OneStream is a modern, unified platform that is revolutionizing Corporate Performance Management. This proven alternative to fragmented legacy applications is designed to simplify processes for the most sophisticated, global enterprises. Hundreds of the world's leading companies are turning to OneStream to help with reporting and understanding financial data.

In this practical guide, The Architect Factory team at OneStream Software explains each part of an implementation, and the design of solutions. Readers will learn the core guiding principles for implementing OneStream from the company's top team of experts. Beyond offering a training guide, the focus of this book is on the 'why' of design and building an application.

> Manage your Implementation with the OneStream methodology

> Understand Design and Build concepts

> Build solutions for the Consolidation of financial data, and develop Planning models

> Create Data Integration solutions that will feed your models

> Develop Workflows to guide and manage your End-Users

> Advance your solutions with Rules and Security

> Take advantage of detailed Data Reporting using tools such as Analytic Blend, Advanced Excel reporting, and Dashboarding

> Tune Performance, and optimize your application

***
Single User Copy. If you are looking to make a bulk purchase of PDFs, please email: Sales@OneStreamPress.com

Please note that this transaction takes place through OneStream Press as a publisher based in the United Kingdom. As such, for purchasers outside the United Kingdom, some credit card providers may charge a foreign transaction fee, on top of the purchase price.

If you experience any problems with your purchase or require after-sales help, please email Sales@OneStreamPress.com
-
ONESTREAM and the OS Logo are trademarks of OneStream Software LLC, www.onestream.com, used with permission.