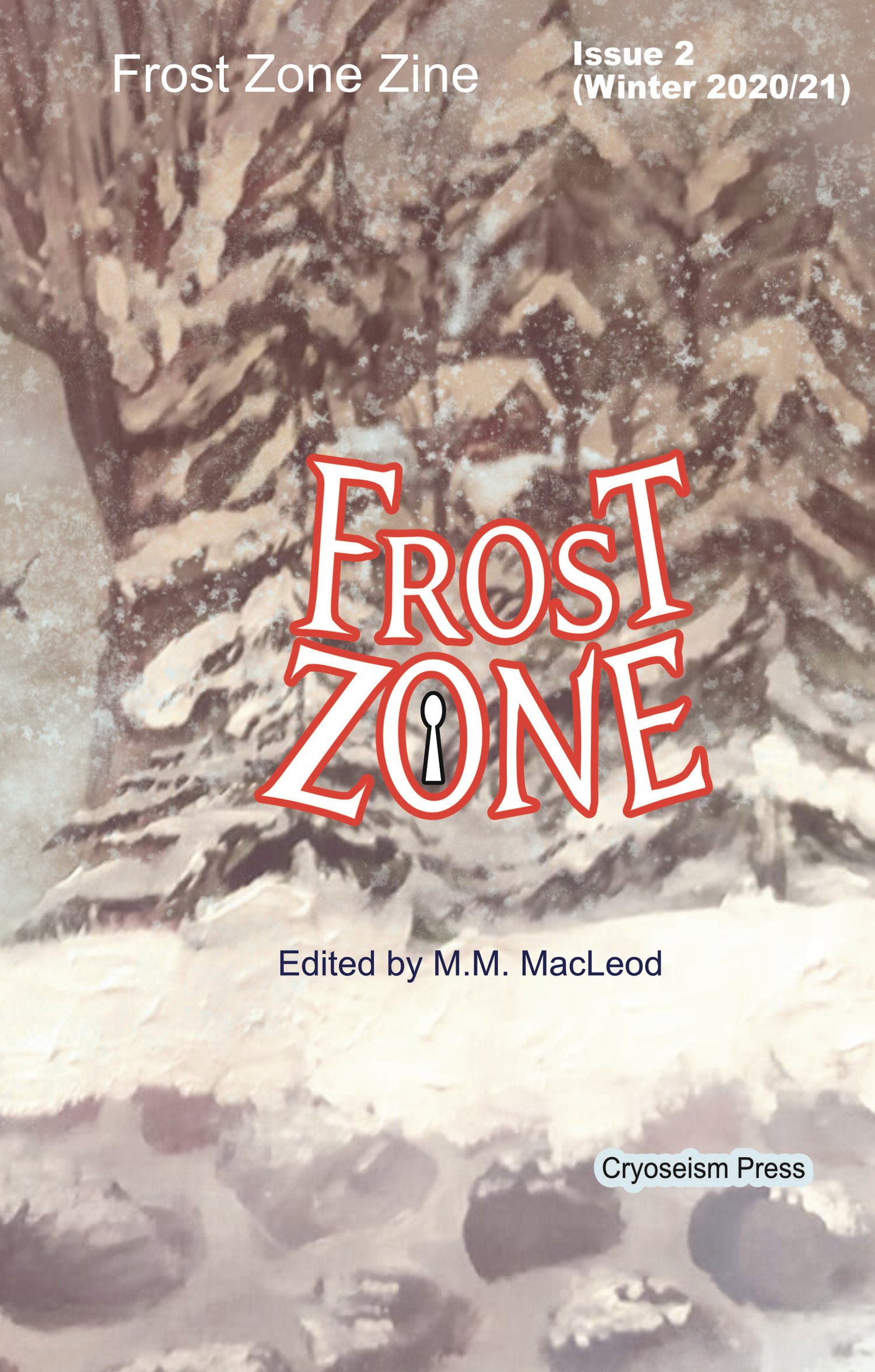 Frost Zone Zine issue 2 digital PDF
On Sale
CAD0.00
Issue 2: Winter 2020/21

For Content Notes/Warnings, please see this blog post.

Frost Zone Zine is a quarterly zine featuring dark fiction, speculative fiction, horror, and poetry. 

This collection of haunting poetry and chilling short stories will bring you to strange or scary places, to meet odd or haunted characters, in peculiar or challenging situations. The writers included here bring you tales and poems touching on dark folklore, hauntings, witches, peculiar appetites, psychological horror, and more.


There are ten short stories in this eBook, and seven poems.

Included authors: C.J. Carter-Stephenson, Clark Boyd, Ian A. Bain, Harris Coverley, David Henson, John Harker, Hazel Ann Lee, Lisa Timpf, Meg Smith, Joseph Farley, Eleftheria Tsichli, Nika Župan, and M.M. MacLeod.