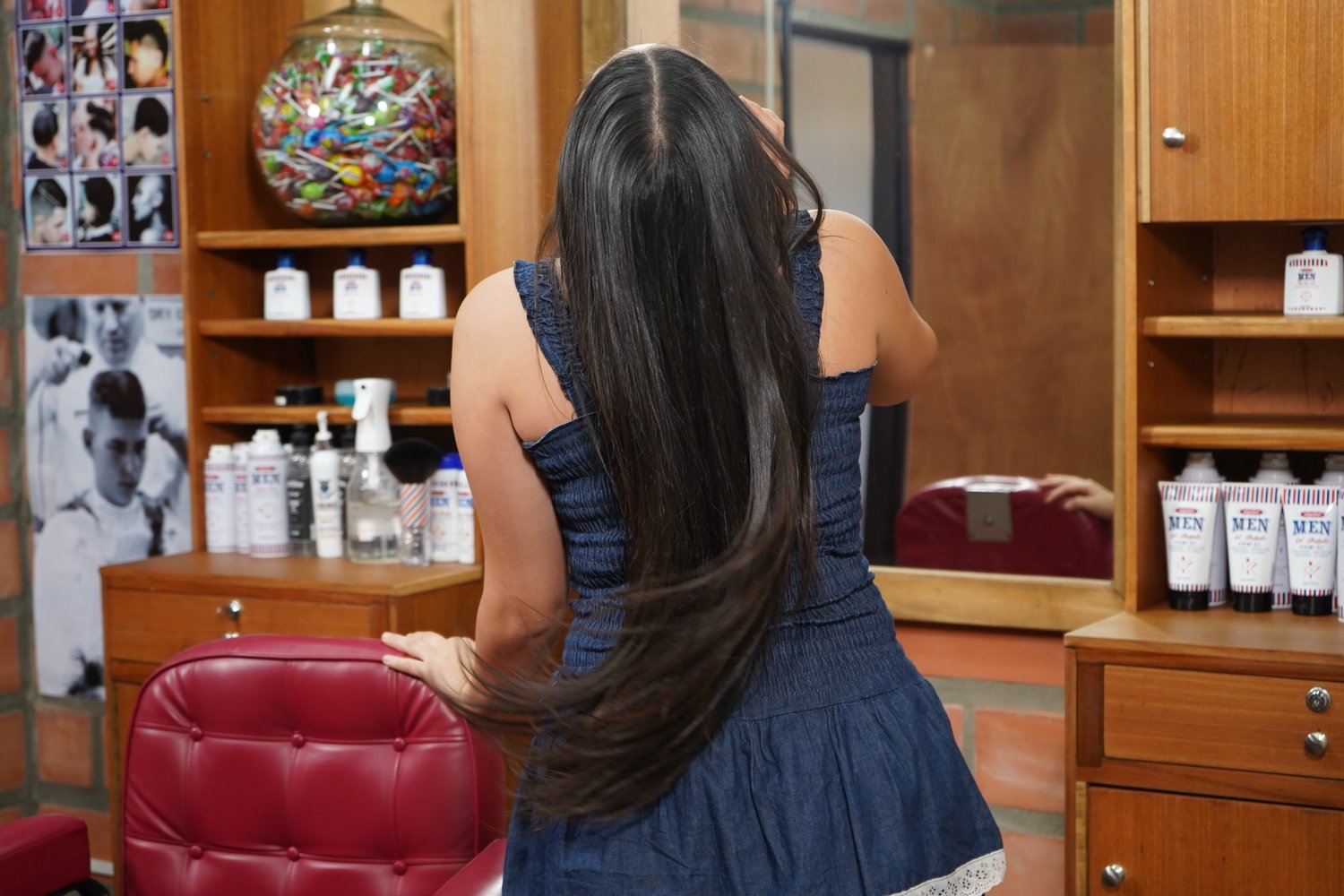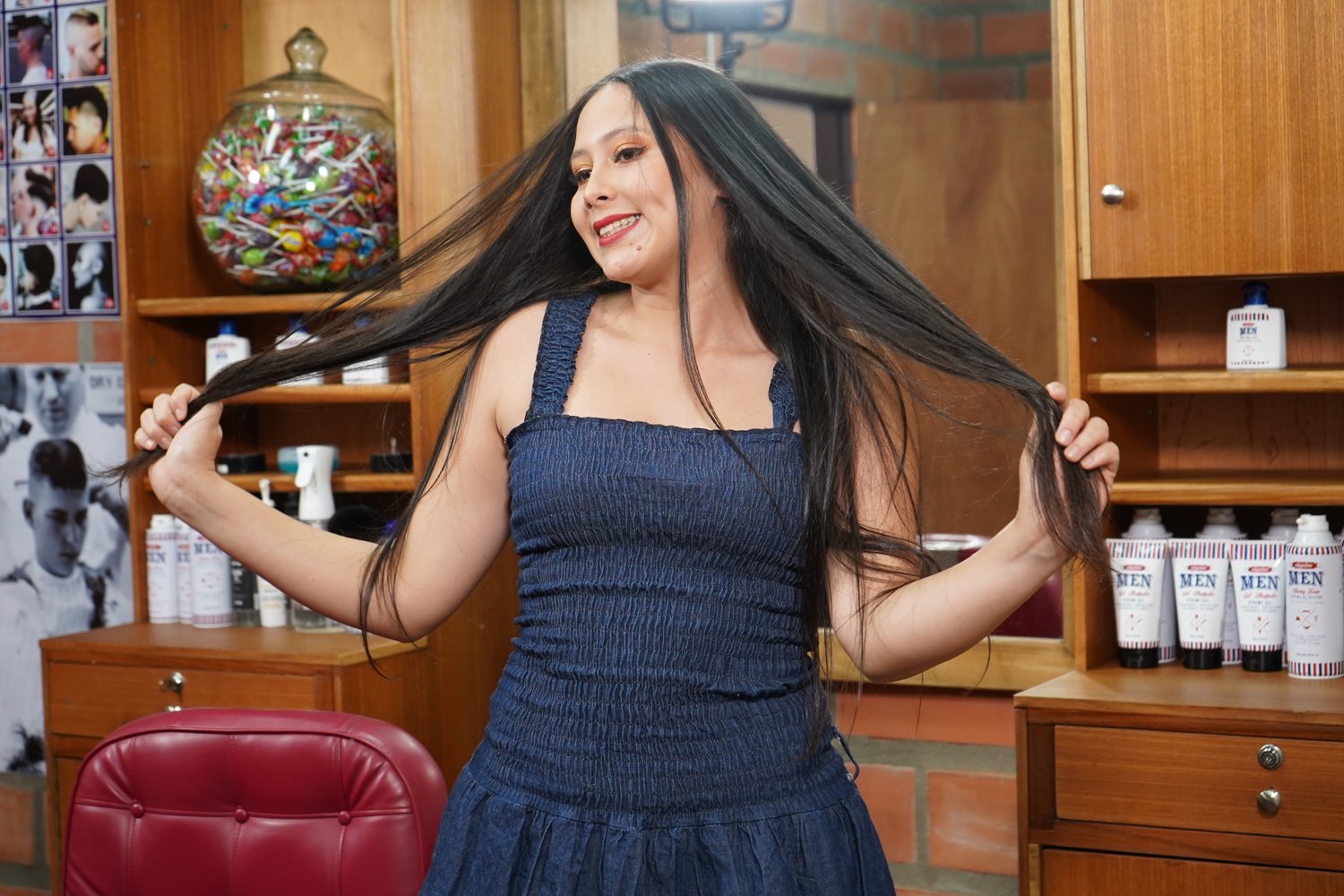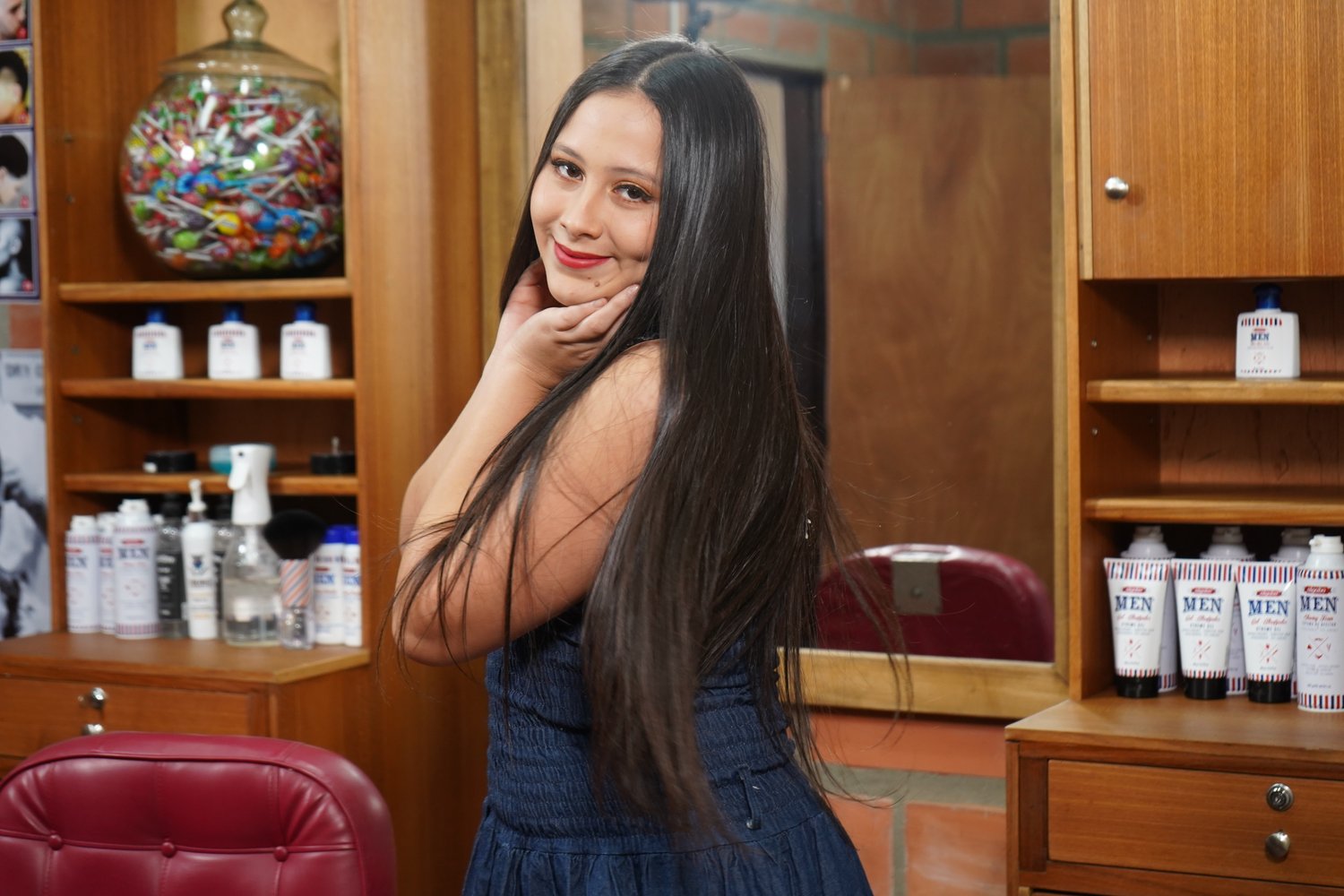 Ashley-36 Full Angle
On Sale
Ashley is our next model in the chair, and wow. Seriously, just wow. She is twenty one years of age. She is athletic, her hair is virgin, and long and thick. She is the ultimate girl next door type. Not to mention she is probably the hottest bald girl of all time... Sound familiar?
Ashley has rather unique story, which we hope you enjoy. Ashley is a bad driver, seriously she is terrible. She drove her boyfriend's car, and the very first time she tried, she wrecked it. It was an absolute mess. Seriously, it was awful. She loves him greatly, and felt really bad, because neither of them had the money to fix it. She saw our add and applied. That isn't where our story ends, but actually gets started. You see Ashley's boyfriend loves bald girls. He has been begging her as long as they have been dating to shave her head. She loved her hair and always just said no. Today that changes.
She loves her boyfriend, and she doesn't want to just pay to fix the car, she also wants to make it up to him. She found the perfect opportunity to fix the car, and give him a dream come true. The happiness this brought him was apparent when he came to pick her up after the shoot, (he drove them home). We are happy to report that he couldn't be happier with her decision, and her grand gesture.

BUY THIS VIDEO AND GET 50% OFF ALL OTHER VIDEOS AND PICTURES SETS,
MUST ADD THEM TO THE CART AT THE SAME TIME, YOU WILL BE PROMPTED DURING CHECK OUT PROCESS!