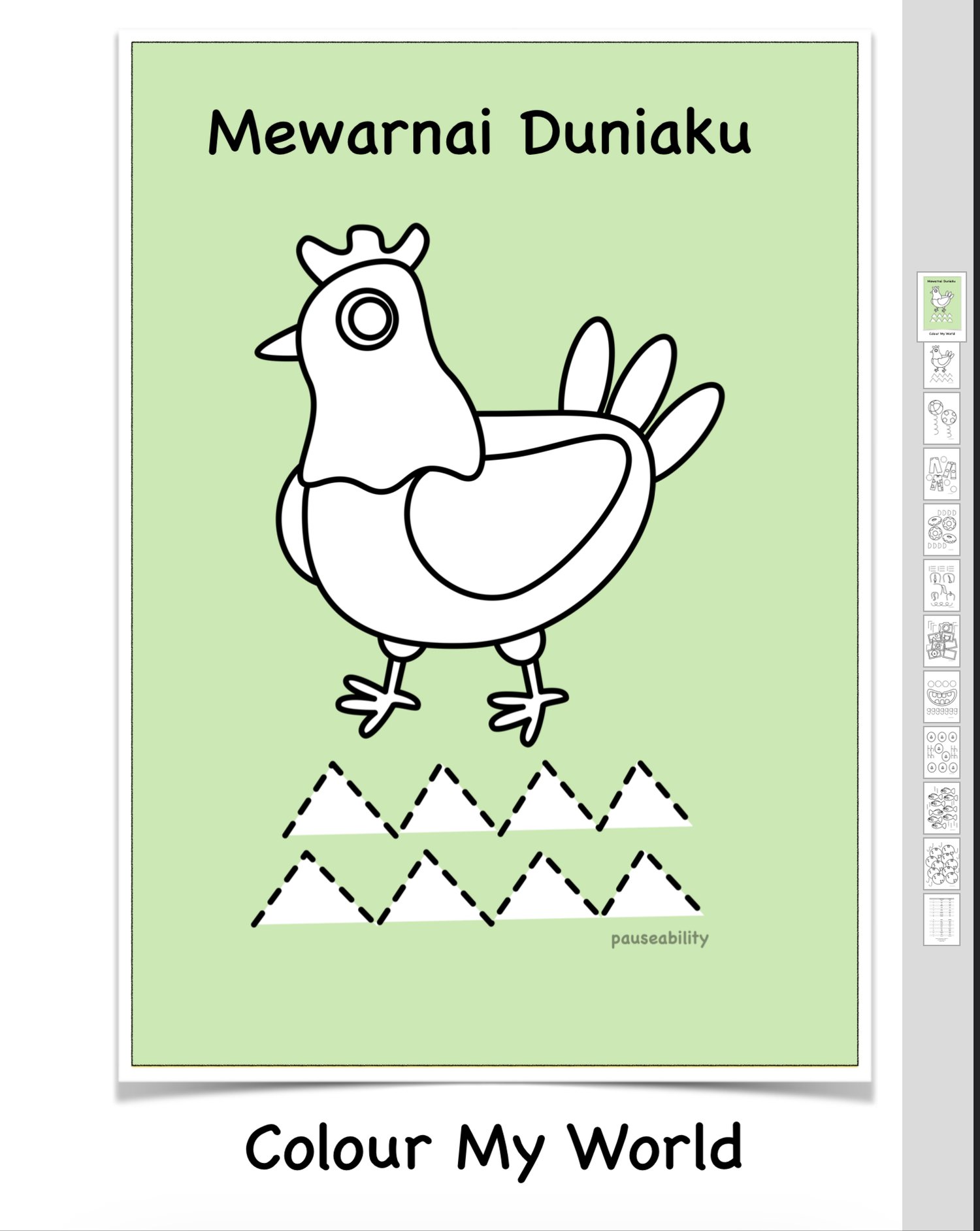 Colour My World (Indonesian Language)
On Sale
10 colouring pages based on the Indonesian Language for numbers 1 to 10, and letters A to J as well as prewriting patterns to trace for fine motor skills. The Indonesian words, with corresponding English translation, for the numbers and words are found on the last page.

A fun way to complement introductory classes for Bahasa Indonesia / Indonesian Language. 

Most suitable for younger learners.

These colouring pages are also generic enough for other creative uses and users.