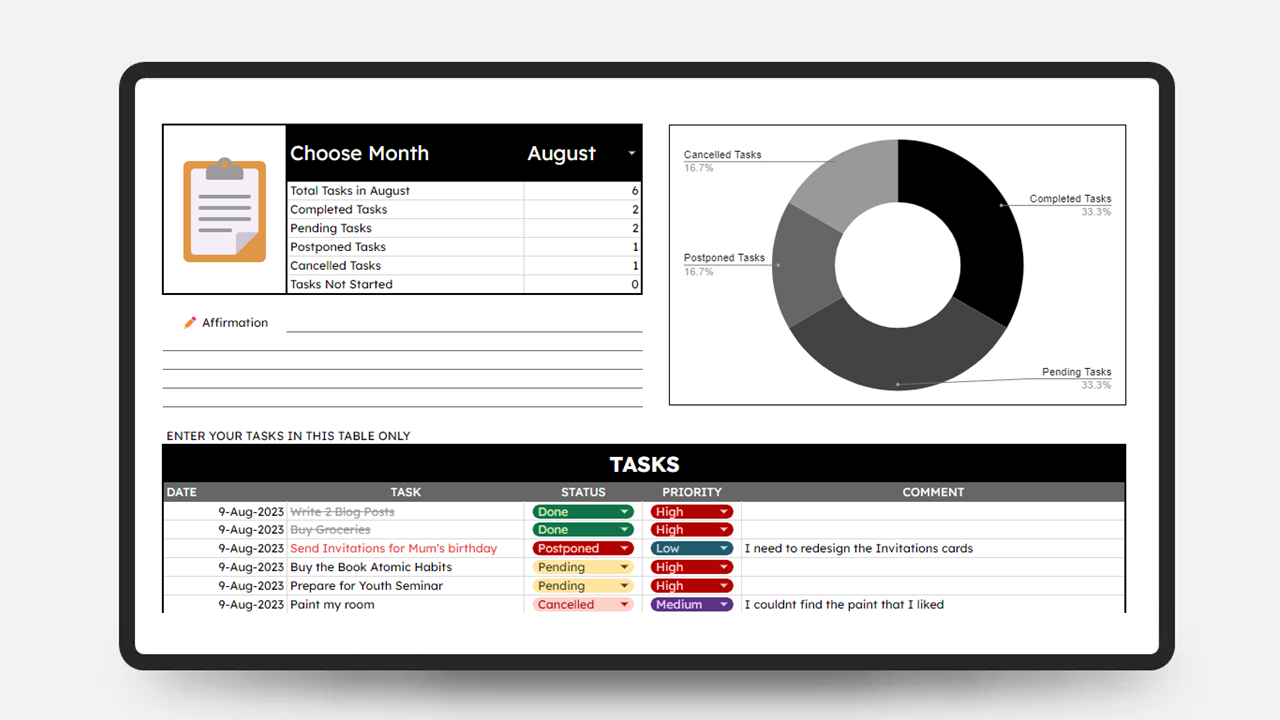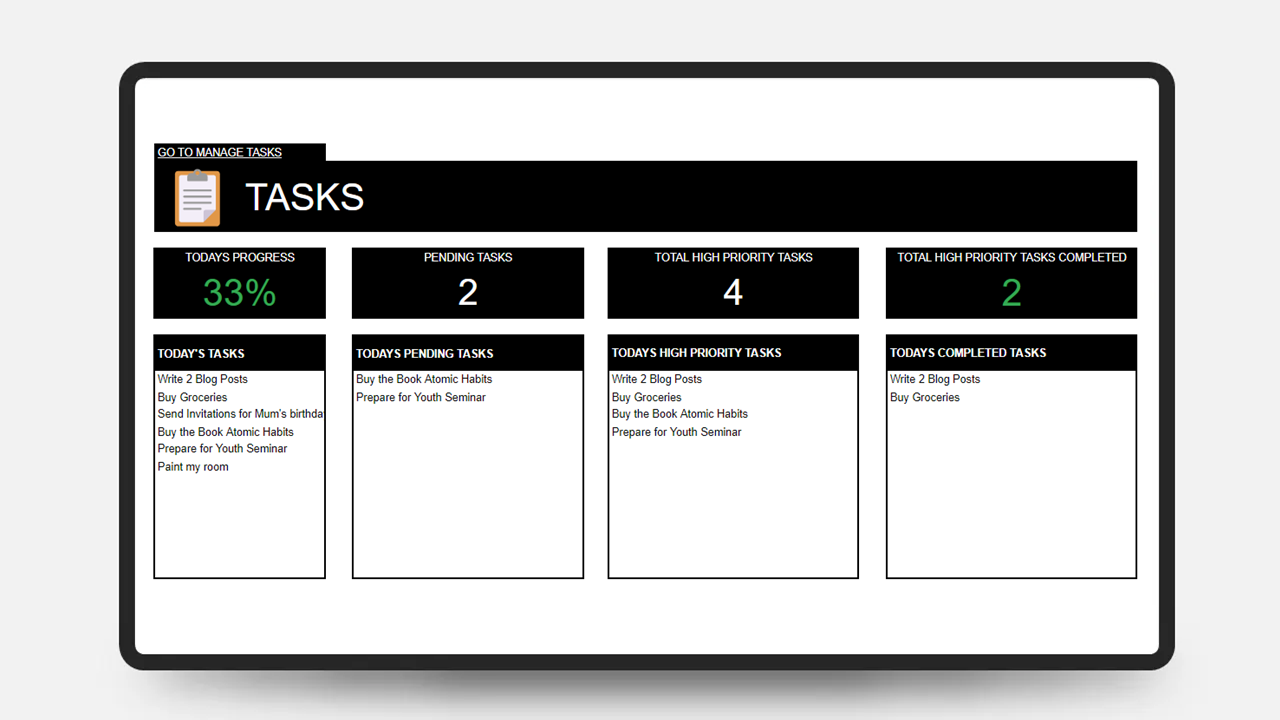 Daily Tasks Tracker
This Daily Tasks Tracker Helps you to stay organized and productive.
You can set your task and assign it a status and priority.
Status include
Pending
Done
Canceled
Postponed
Not started
Priority include
This helps you to categorize your tasks and know which ones you need to pay more attention to.
You will also have a dashboard that shows you your performance and progress.
This tracker is only available for Google Sheets only.
Once you complete the purchase, you will find a PDF file that has the Google Sheets link to the spreadsheet.
Note: Because of the nature of this digital product, no refunds will be accepted. This is a download only, no physical product will be shipped.
Thank you so much for your support.
For information, you can contact me at arkim@hadlixe.com or connect with me on Twitter