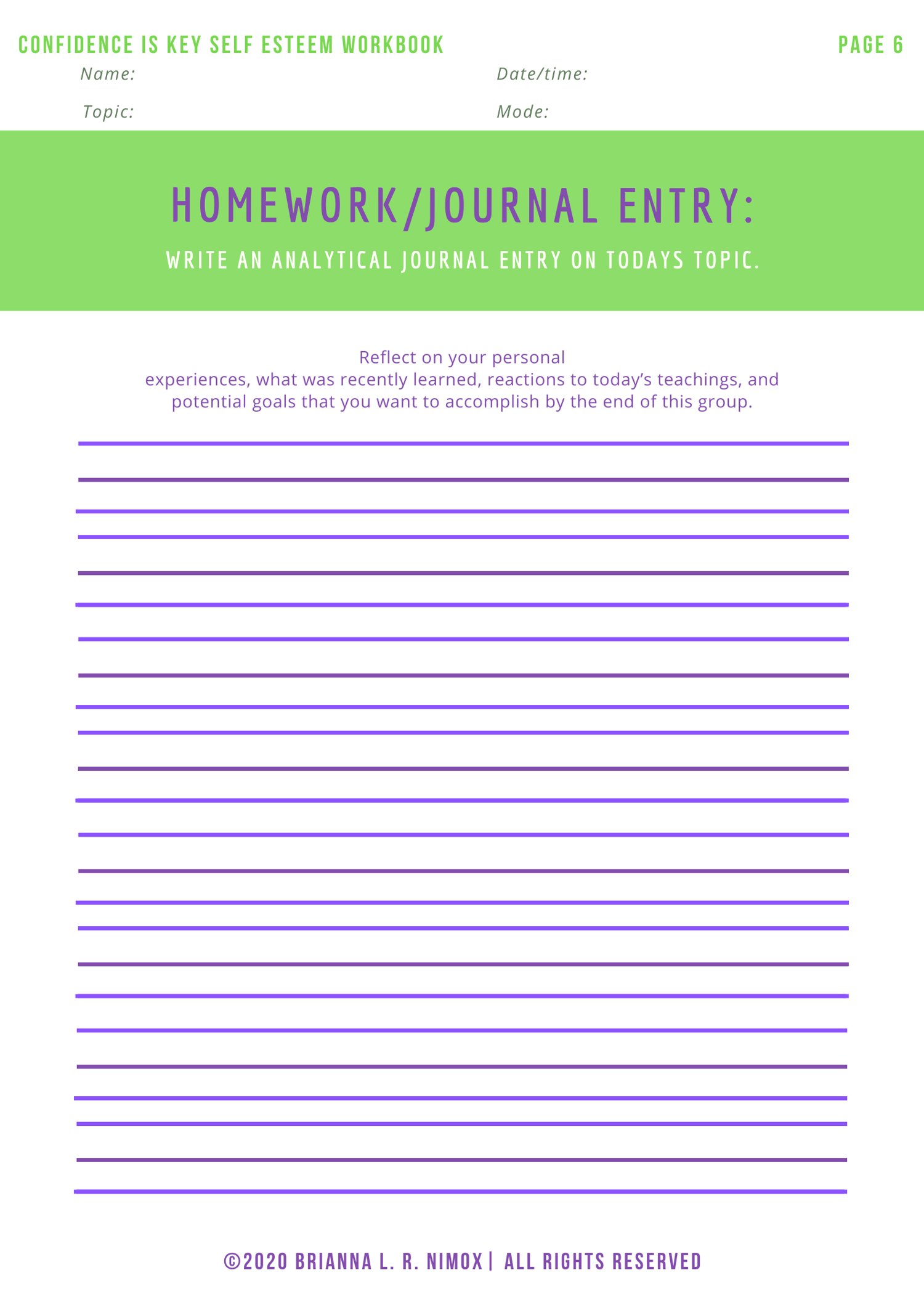 Confidence Is Key Self Esteem Workbook (Fillable)
On Sale
According to the 2013 Journal article "Understanding the Link Between Low Self-esteem and Depression" written by Ulrich Orfth and Richard AW. Robins, "studies suggest that low self- esteem is not only a correlate but also a VULNERABILITY factor for depression" (Orth & Robins, 2013). 
"Individuals with low self-esteem lack self-efficacy and self-respect thus they feel unworthy of happiness and make poor decisions in life. That is why we are here. To help you become a better you!" (Nimox, 2020)
This fillable workbook and class was designed to help teens ages 11-17, who have had an identified self-esteem barrier, by teaching them tips to gain and maintain high confidence. In return Confidence Is Key Self Esteem Workbook has been proven to increase self-awareness and self-efficacy. Youth will receive guidence on how to implement the skills, tips, and techniques learned during group to help them gain self-confidence with hopes that they will be happier and make better life decisions while developing their strengths.
To learn more abut the class visit us
here
!
********This workbook is included with the 6 Week Class******