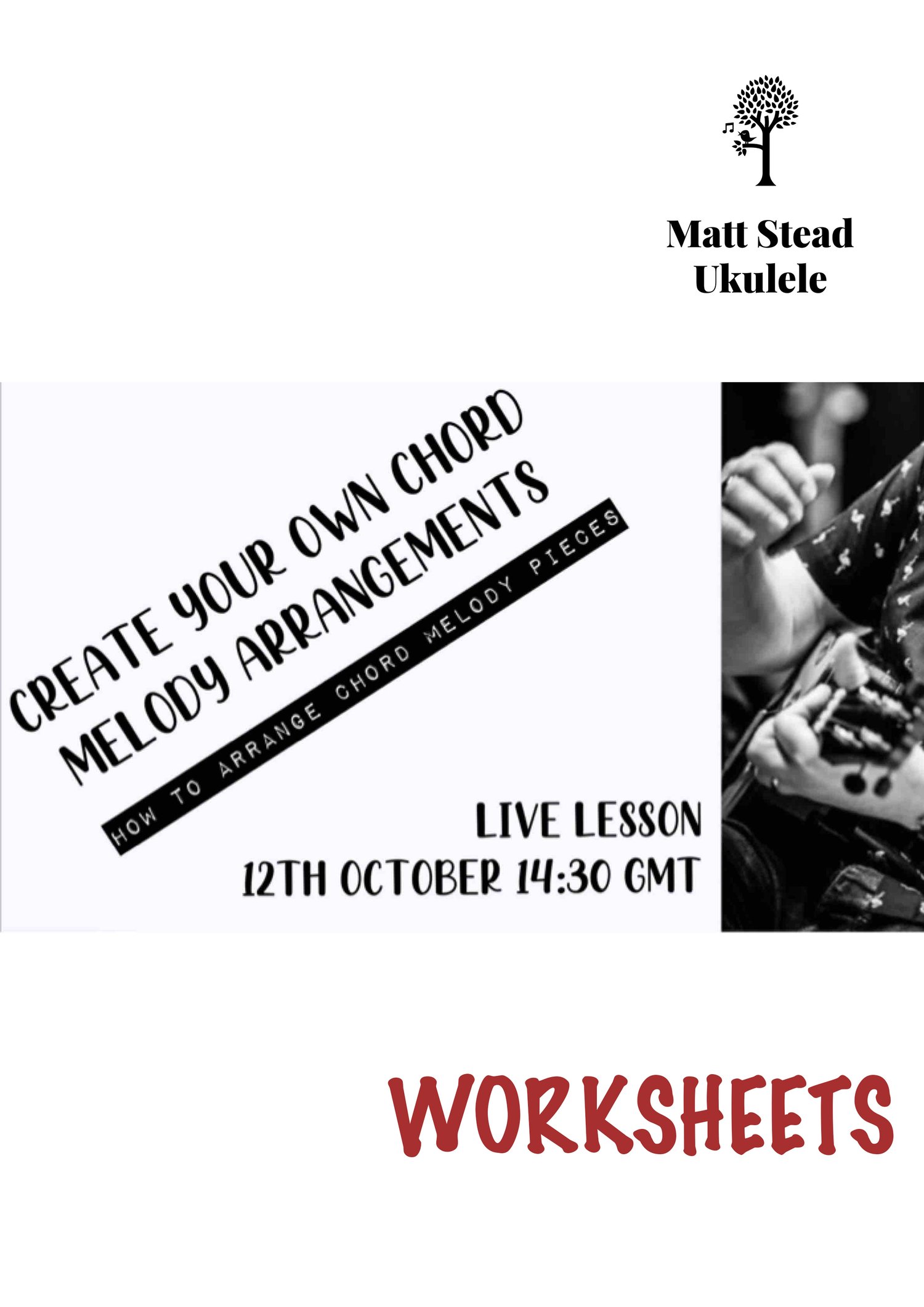 How to create a chord melody arrangement - with discretionary tip - for Live lesson 12th October 2022
On Sale
£8.00
These are the worksheets for Matt's live YouTube workshop on the 12th October at 2:30pm GMT (note the earlier than usual start for this time only.) In this enlightening and fun workshop Matt will show you how to create your own chord melody arrangements using four different techniques. By the end of the workshop you'll have several different arrangements of some simple songs, but more than that, you'll be empowered to make your own!
The live link for the lesson is here:
https://youtu.be/N_KtI09nR40
It can be watched back afterwards as many times as you would like.
This option includes a tip for Matt and helps support those that can't afford to pay for the worksheets. Thanks fo your support!