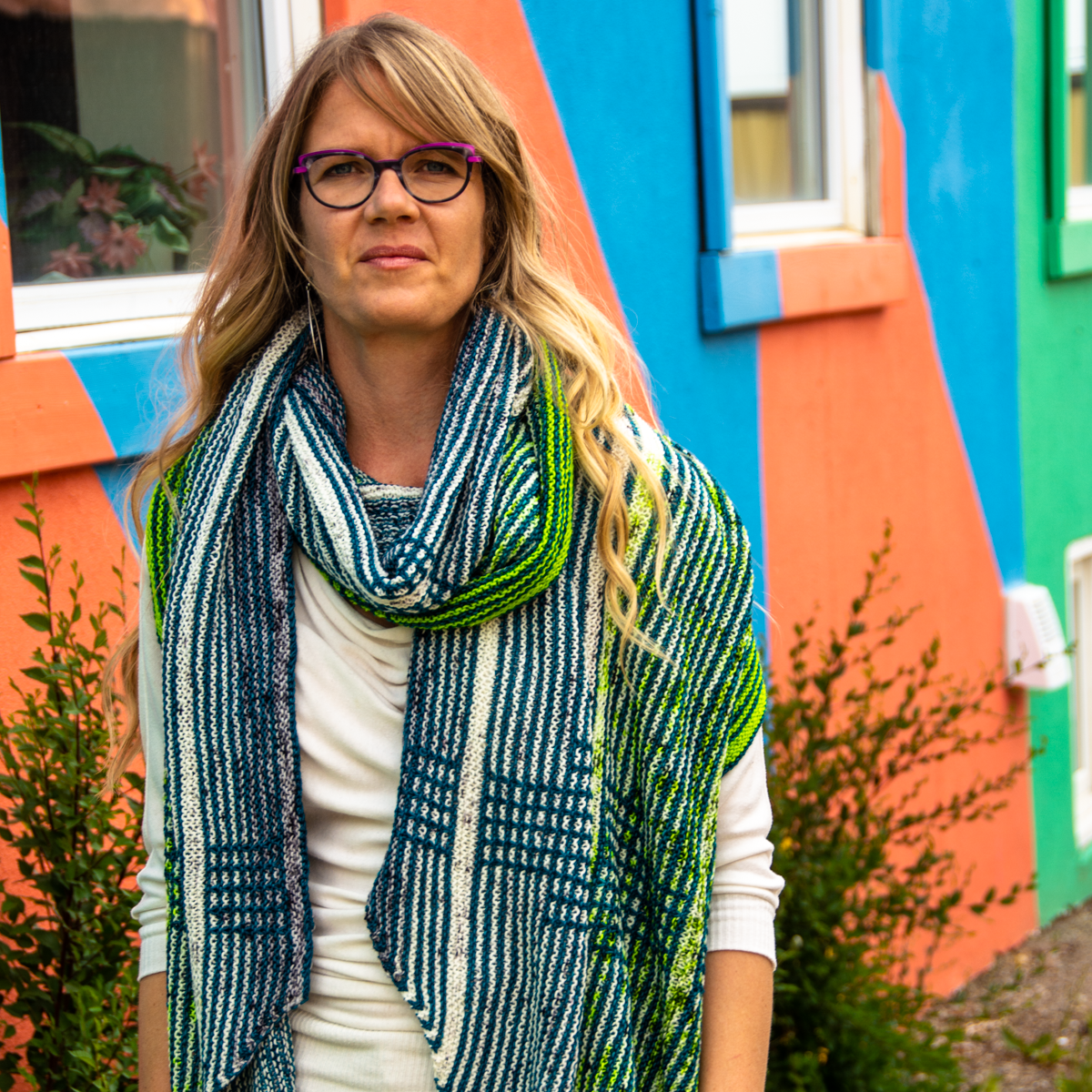 I love gnomes. A lot. To my delight, so many knitters have joined me in #nevernotgnoming.
When I'm not knitting gnomes, I'm working on knitting patterns for everyday adventures. I love to design accessories that look harder than they are, and that flatter you while you live your adventures.
My husband and I live in Manitoba, Canada, on Treaty 2 lands, where we've raised our two kids to adulthood. My husband is German, and I love the travel opportunities that he has brought to my life. When I'm abroad, I miss the big skies; when I'm here, I miss the cobblestones and shops. It's my passion for travel that inspires my Imagined Landscapes designs. There's more to the name, though, and you can read about it here: Why 'Imagined Landscapes'?
Find me
My Values
All are welcome in in my spaces regardless of gender, religion, orientation, size, economic status, ability, or race. Intolerance, hatred, or any form of targeting or excluding someone based on any of those things will not be permitted and comments are moderated wherever I'm hosting things.
I believe the world is constructed on an imbalanced playing field, and work to rectify and rebuild our world so that everyone can live the lives they want. Justice is a practice, reconciliation is a verb, and understanding moves us forward.