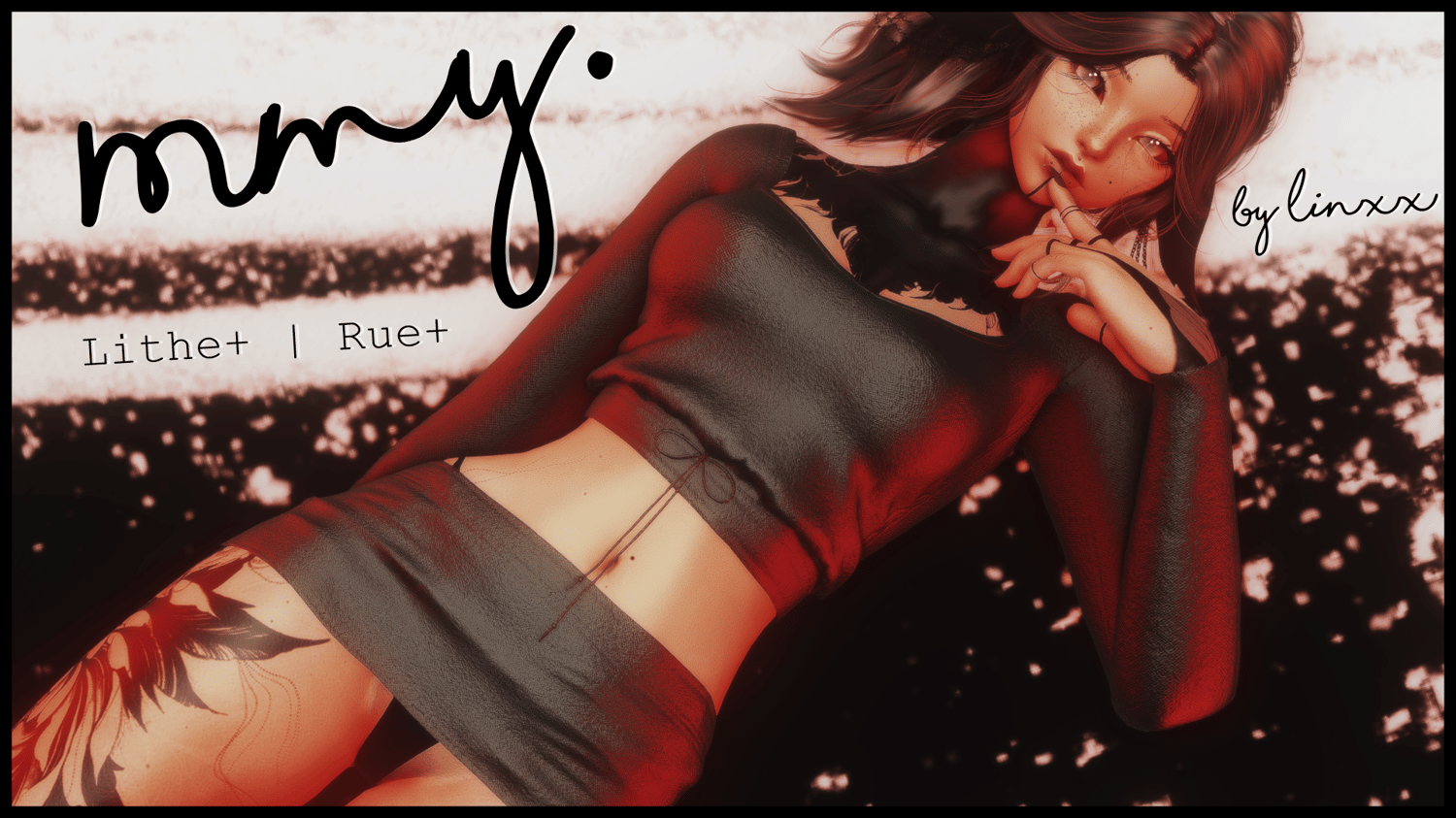 MMY. by Linxx
€4.50
➤ Informations:
➠ Fitted to bibo+ | lithe+ | rue+
➠ Fully dyable ingame
➠ Casual Jacket + Halfslops
If you want to use the Rue+ version,
you'll need to install the base file first.
Video Preview:
https://www.youtube.com/watch?v=H2mgZUOhgGU
▃▃▃▃▃▃▃▃▃▃▃▃▃▃▃▃▃▃▃▃▃▃▃▃
There might be clipping issues in extreme poses!
I haven't found any while testing. If you find some,
please contact me so I can fix it asap!
Any other problems? Let me know: Linxx#6666
Please use my hashtag when you
post on instagram or twitter: #linxxmods ♡
▃▃▃▃▃▃▃▃▃▃▃▃▃▃▃▃▃▃▃▃▃▃▃▃
This Rue+ conversation was made by Izayoi  ♡
▃▃▃▃▃▃▃▃▃▃▃▃▃▃▃▃▃▃▃▃▃▃▃▃
➠ Join my Discord for more releases:
➠ You can find all my other links here:
▃▃▃▃▃▃▃▃▃▃▃▃▃▃▃▃▃▃▃▃▃▃▃▃