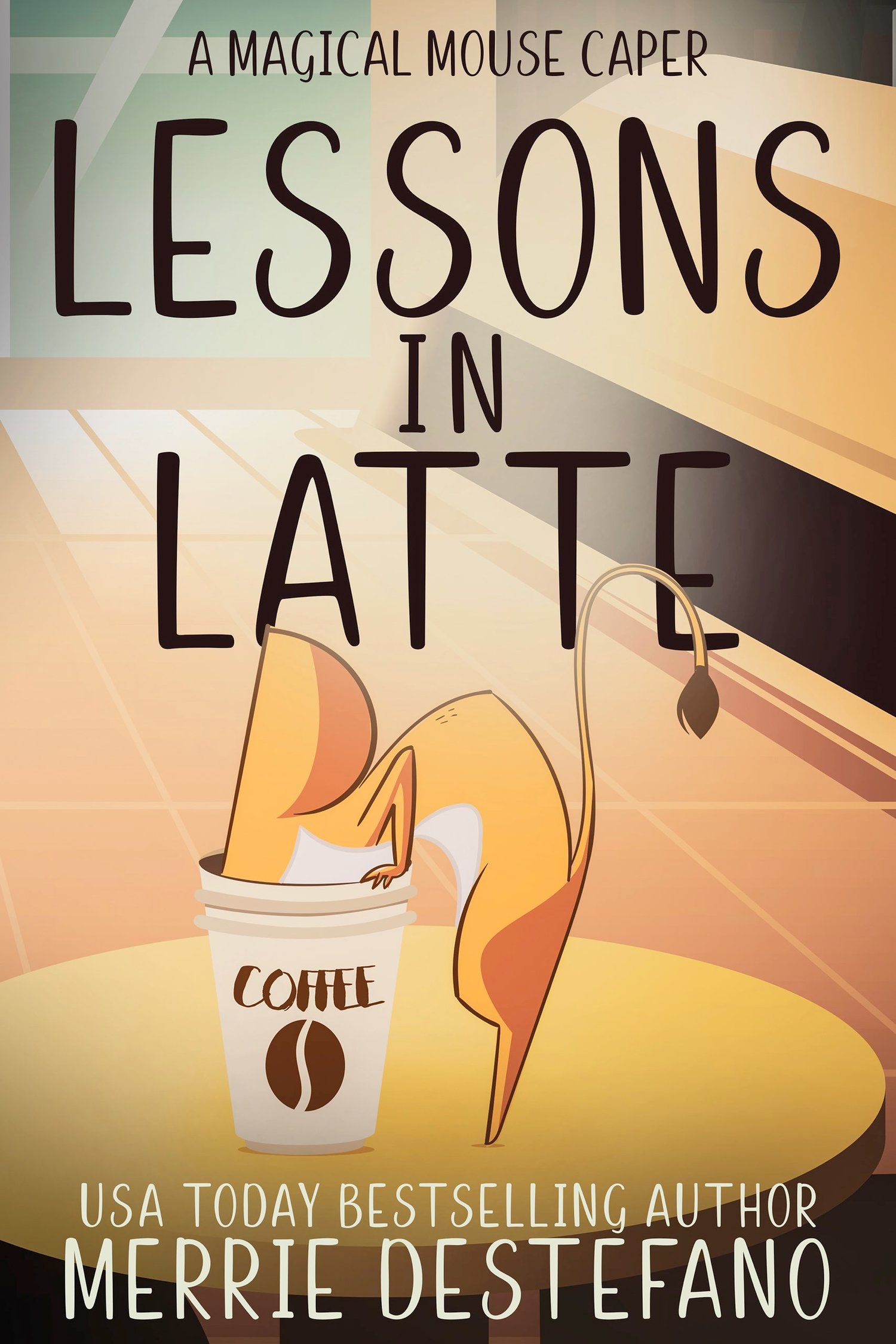 Lessons In Latte: A Magical Mouse Caper Ebook
Preview
Ebook (includes epub file)
Get a FREE coloring book PDF with this digital order!
My name is Melvin Mouse and I'm different from most other mice. It's all because my mom had a near-death experience right before I was born.
I can talk and read minds. That gets me into a lot of trouble.
On top of that, I'm addicted to cheese. Trust me, that gets me into even more trouble.
That's how I met her. Elspeth, a nine-year-old girl with a broken heart. She offered me a piece of cheese. I would have helped her anyway—I knew she needed help—but I might not have gotten close enough for her to kidnap me!
Before I knew it, I was living in a bakery, where the food was to die for, and I had agreed to help Elspeth find something she lost. I'd never had an indoor home before, where I was protected from the rain and cold. I never had humans who cared about me.
I'd never even had a family. Not really. Mom died right after me and my siblings were born.
This was the first time I ever felt loved.
I could really get used to this.
Except that's when I found out what Elspeth lost.
Her Siamese cat!
A cat! My sworn enemy!
The only creature in the world impervious to my mind-reading ability. I never know what a cat's going to do, until it chases me and tries to eat me!
Everybody knows a mouse and a cat can't live together.
Still, I'm still going to help find Elspeth's cat, even if it means losing my new home. Because I can't disappoint my new friend.
USA Today bestselling author Merrie Destefano's Lessons In Latte is an enchanting and heartwarming tale of friendship, courage, and the boundless love that can blossom in unexpected places. If you enjoyed Wonder by R.J. Palaio or Kitty Confidential by Molly Fitz, you'll love the captivating story of Melvin Mouse and the magical journey he's about to undertake.
Lessons In Latte is one of three delightful tales about magical mice. This series also includes Mouse In The House by DeAnna Drake and Paws On The Pier by M.G. Wetherholt.