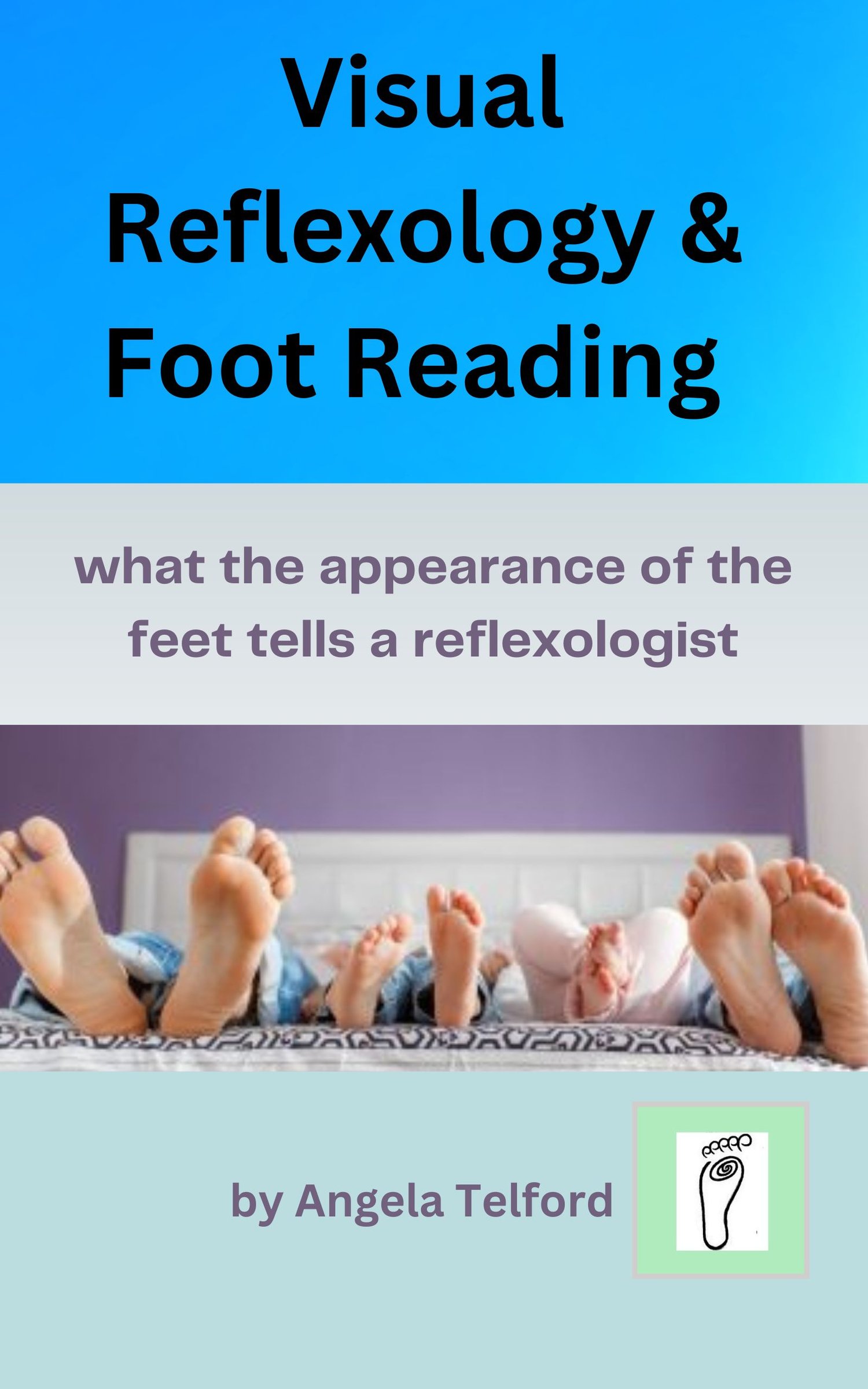 Visual Reflexology
(Note: If you have a code, input is at the bottom of the Buy Now box. If you have a full code put this in, not your card details.)
*You do not need a Kindle to read this ebook. After purchase, instructions on how to download and read it on a laptop, phone, tablet, etc. are given. Your download can be read on multiple devices.
Based on reflexology as a holistic bodywork therapy using Western anatomy and physiology, the Visual Reflexology ebook contains 30 chapters covering every aspect of footreading for reflexologists. What skin textures, lines, colours, muscle tension, dips and swellings, veins and capillaries, freckles, moles and marks, and toenail condition, tell us about the reflexes and a client's health & wellbeing.
The book includes hundreds of colour photos and images and is interactive, including multiple links and videos showing techniques based on what can be seen at the reflexes.
For more information about Visual Reflexology & Foot Reading go to Angela's website.