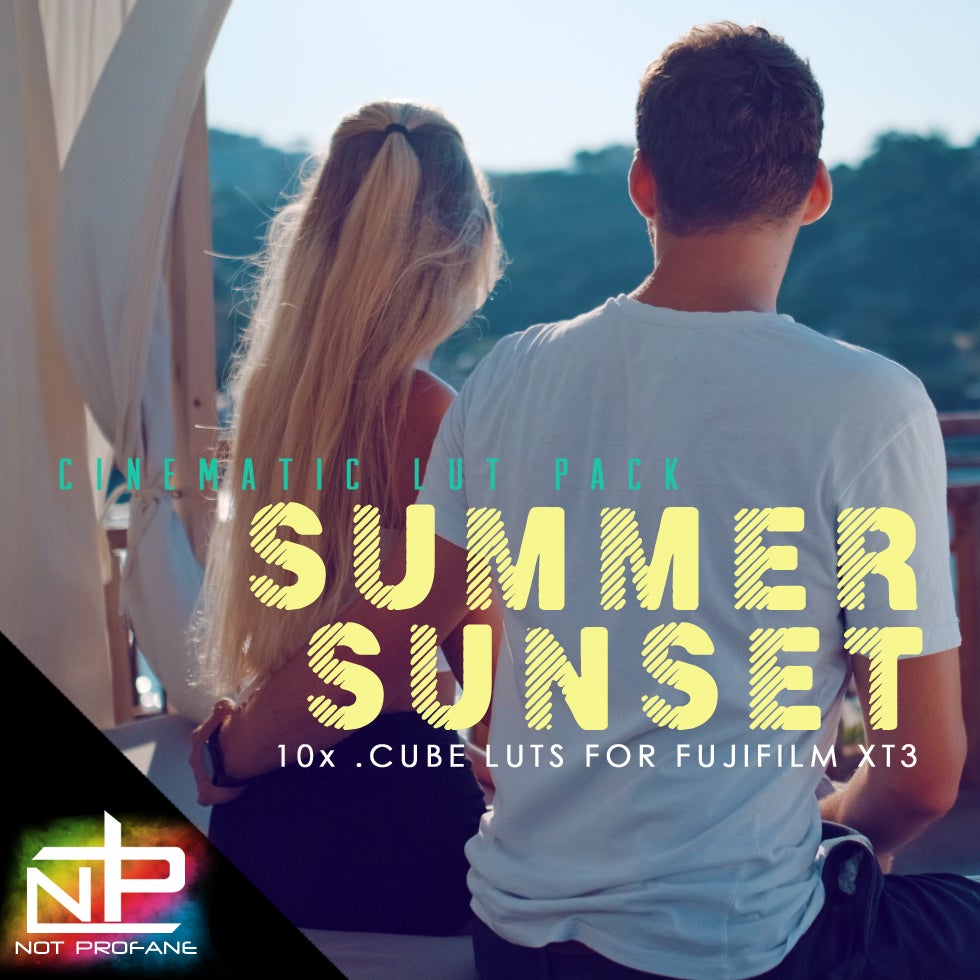 Best LUTS - Sony, Canon, Fujifilm, Panasonic & Co | SUMMER SUNSET
On Sale
€29.99
10x Best LUTs for Sony, Canon, Fujifilm, Panasonic & Co
Works with any Pro DSLR/mirrorless camera!
https://youtu.be/EBF8MCvr5nI
These stylized SUMMER SUNSET LUTs work with a variety of cameras including Fujifilm, Canon, Sony, Nikon or Panasonic. They are optimized for recorded HLG footage, but also work with flat picture profiles or Log-Profiles. Depending on how flat your footage is you can try to adjust the intensity of the LUTs in your program or de/increase contrast, saturation and exposure.
10x .cube files + my HLG to REC 709 Camera Lut!
Import in Final Cut Pro X, Premiere Pro, DaVinci Resolve 16 or other DAW'S that support Cube Files