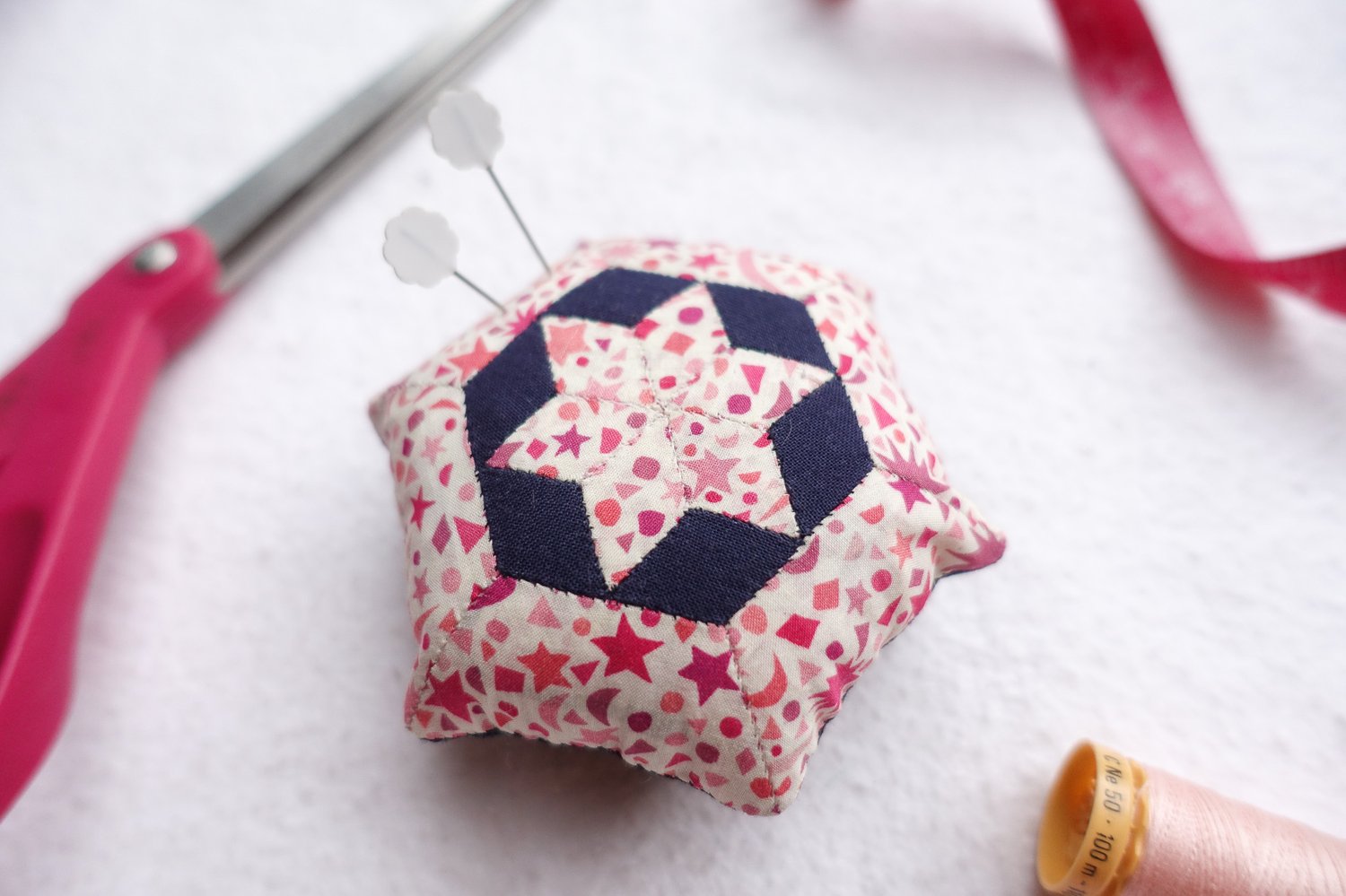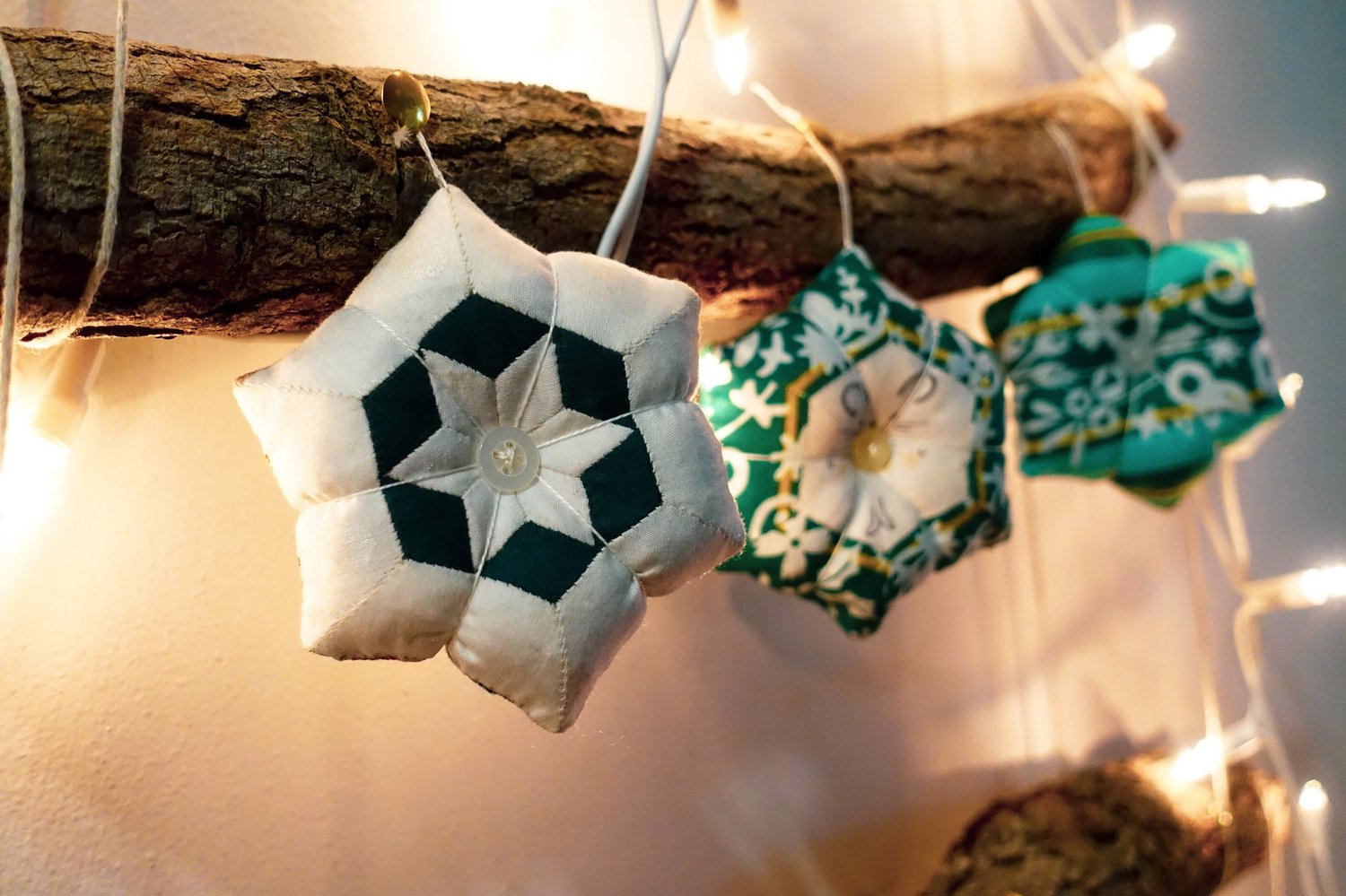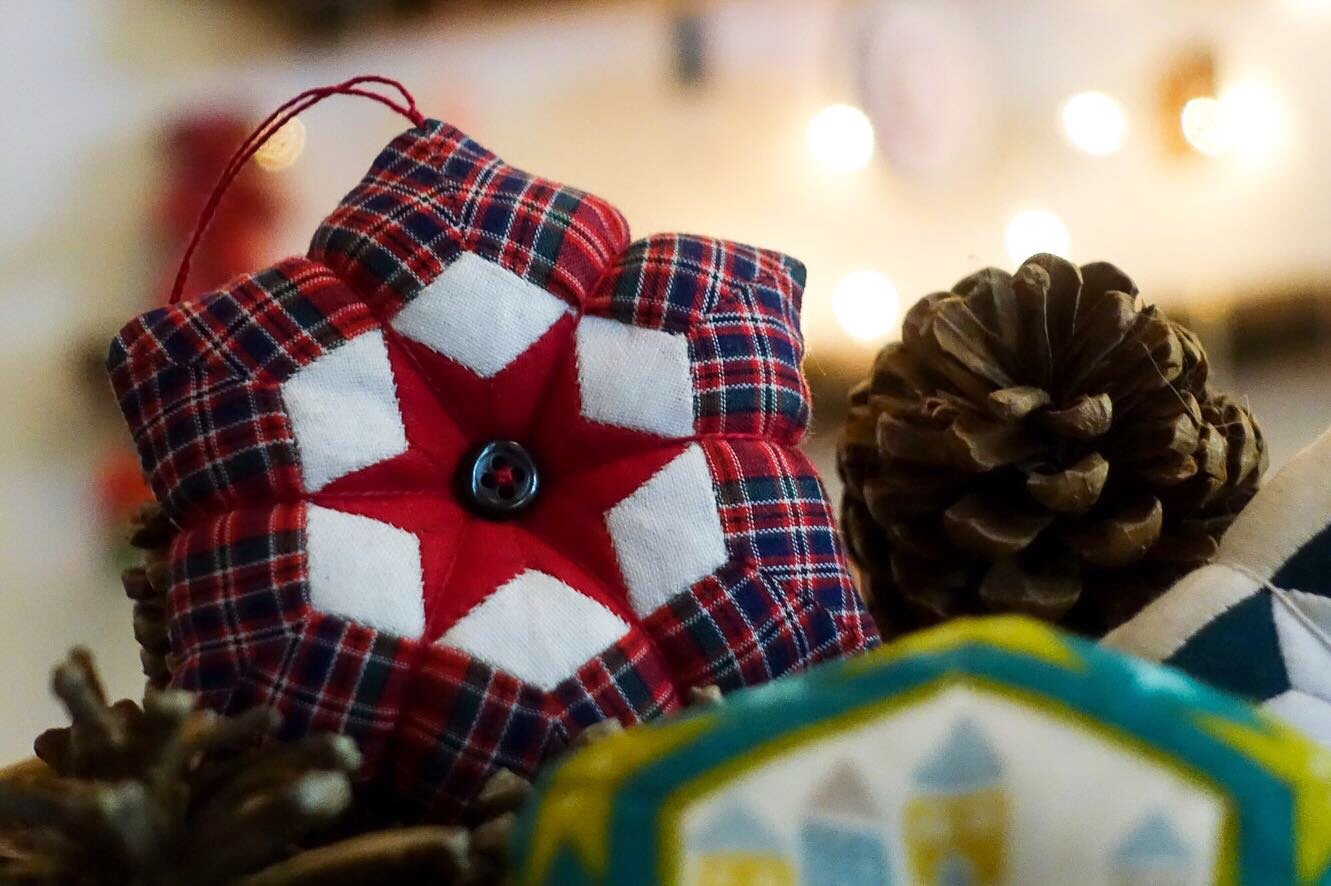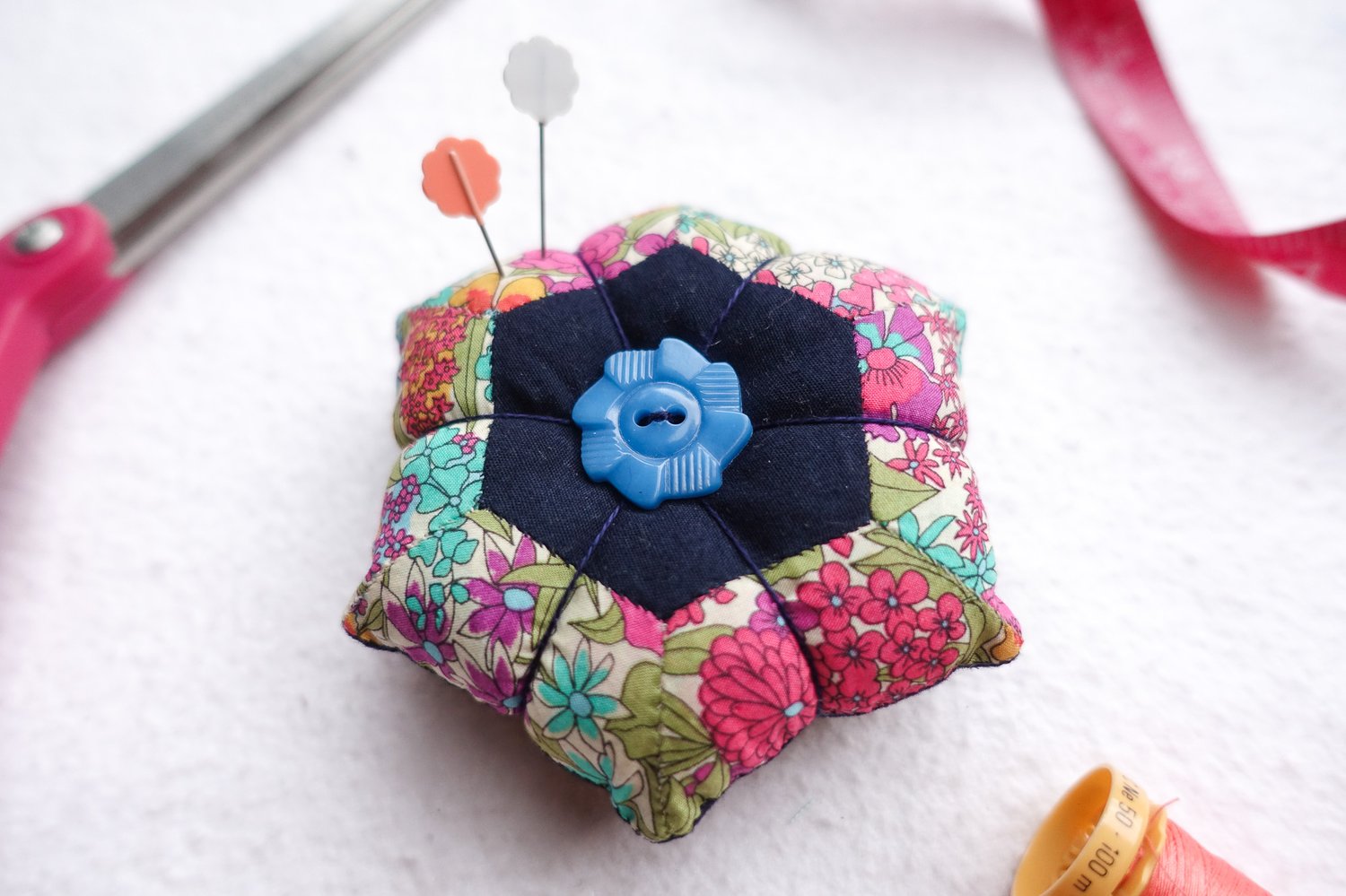 Selah Pin Cushion Pattern
$5.00
The digital PDF pattern includes 3 different English paper piecing (EPP) designs in varying degrees of complexity. Each EPP design has the option of being finished in 3 different ways, yielding 9 different pin cushions from this single pattern. 
The pattern includes two different formats for viewing: printable and mobile.
The printable version contains a magazine-style layout complete with a clickable table of contents for easy navigation, and suitable for viewing on desktops, laptops, and tablets, as well as enjoying in print.
The interactive mobile friendly version also contains a clickable table of contents for easy navigation, but it has been specifically designed to fill your mobile device screen with just enough information to complete each step. No more pinching your screen to follow instructions!
OF NOTE: The printable version includes the EPP Templates on the last page, but the mobile friendly version will instruct you to print the separate EPP Templates included with your purchase.
SKILL LEVEL: Confident Beginner
All content is copyright of Stitching the Journey 2020, designed and created by Lisa Sliva. This pattern is for personal use only. Duplication and/or distribution of this pattern or any of its contents is strictly prohibited.