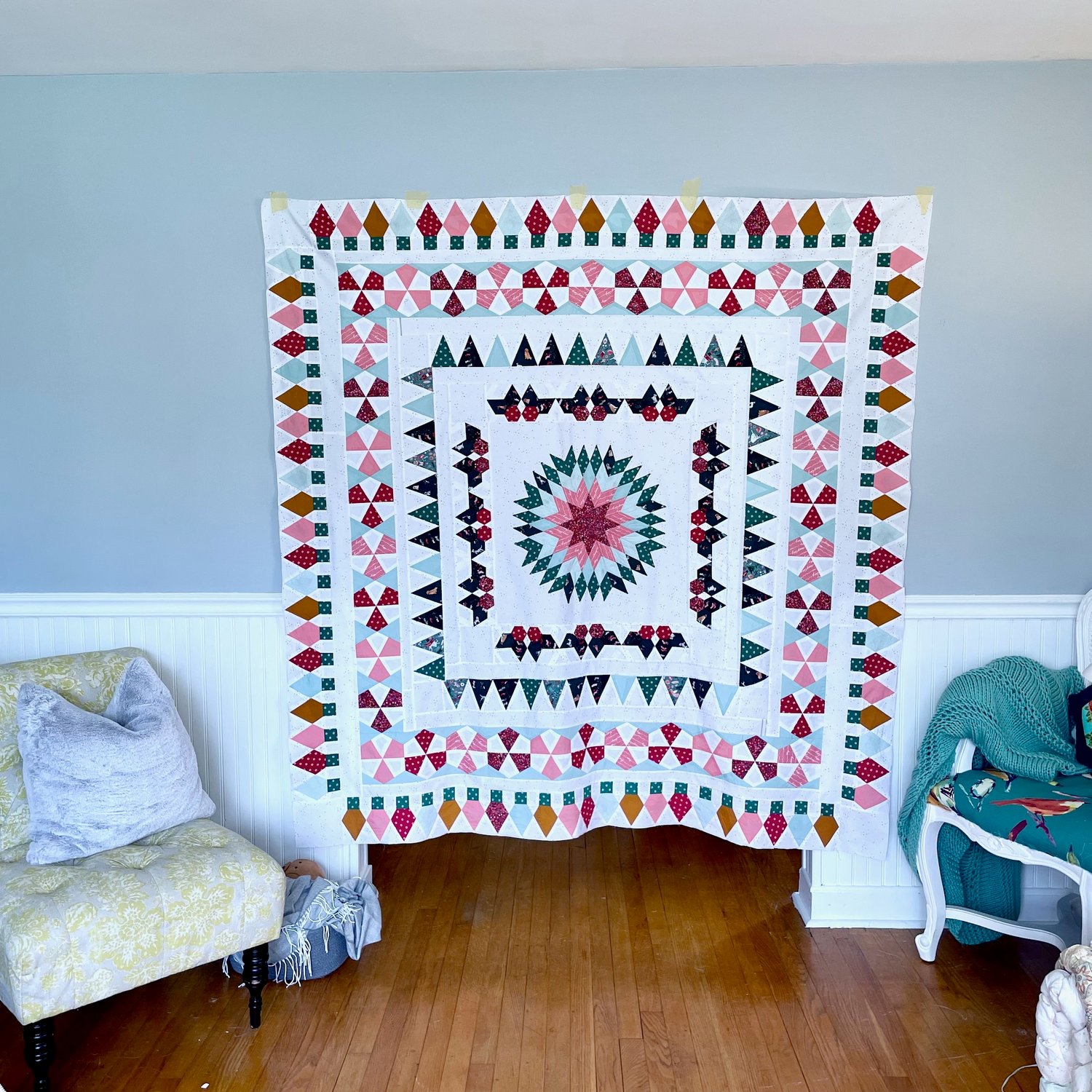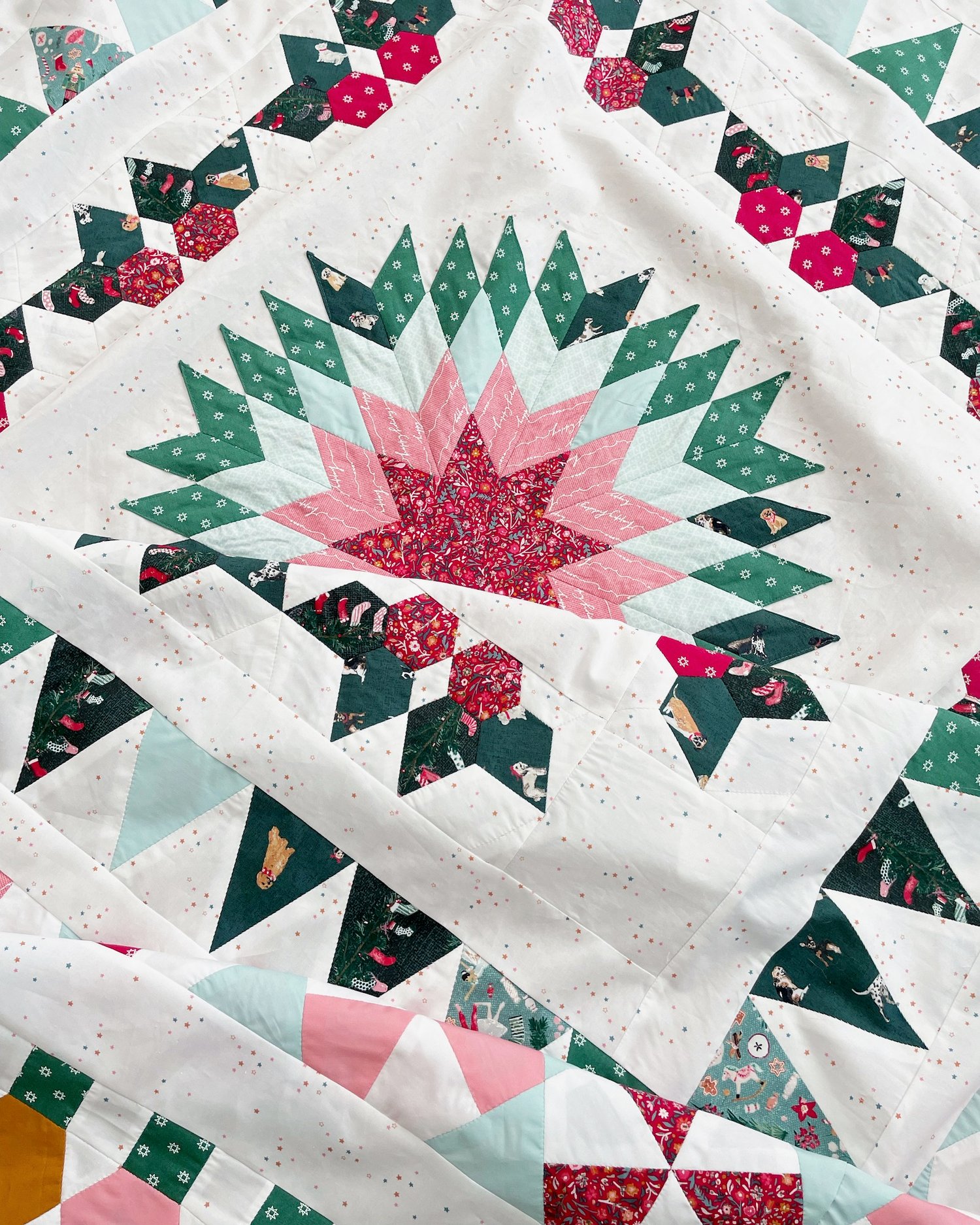 All the Christmas Quilt Pattern
Preview
This digital PDF quilt pattern is a medallion-style sampler quilt featuring a hybrid construction of English paper piecing and machine piecing. Beginning at the center, each round is comprised of panels of English paper pieced (EPP) blocks, which are then machine sewn from the center outwards to create the quilt top.
From a traditional 8-point star-inspired center block to festive holly and cheerful twinkle lights, this quilt has "all the things." Stop after any round for a quick finish, or customize the final border dimensions to fit your bed. Without a final border the quilt is an oversized throw, measuring 74" square, perfect for snuggling on a chilly winter night!
About this pattern:
Contains over 50 pages of clear instructions in a magazine-style layout complete with a clickable table of contents for easy navigation, and suitable for viewing on desktops, laptops, and tablets, as well as enjoying in print.
Features "Easy Cut" printable paper piece templates for cutting your paper pieces at home.
Find the complete English paper piece kit here, and the acrylic templates here.
SKILL LEVEL: Confident Beginner
***Please note that we discovered some errata in the original pattern. You can find that and additional errata here.***
All content is copyright of Stitching the Journey 2023, designed and created by Lisa Sliva. This pattern is for personal use only. Duplication and/or distribution of this pattern or any of its contents is strictly prohibited.