Finding Tree Love (Audiobook + FREE Ebook)
On Sale
£6.99
Audiobook + FREE Ebook!




From the author of the bestselling memoir,' Polish Girl In Pursuit of the English Dream' comes the new spiritual, romantic, fun fantasy inspired by the majestic oak in Windsor Great Park.

START READING NOW INSTANTLY ON YOUR PHONE OR LAPTOP WITH AN EASY DOWNLOAD (ALSO KINDLE COMPATIBLE)
WARNING! Contains a few sprinkles of eroticism... (but no more than you see daily on TV!)
When Prince Rupert of Deer Wonderland Kingdom travels on horseback to the depths of the forest on his 30th birthday, little does he know that he shall stay there imprisoned as an oak.
Will he find a way to free himself from the spell?
Will he adapt to the new circumstances of being now part of the forest?
Will he find true love with beautiful Amara whom he madly falls in love with?
Finding Tree Love is a fun, spiritual, and romantic fairytale with sprinkles of eroticism
that will touch your heart and soul at the deepest level.
Be transformed to the enchanted forest and experience all the 'unseen' for the human eye.
Learn about the power of true love and how important it is to surrender to what happens in life
in order to find the key to true happiness.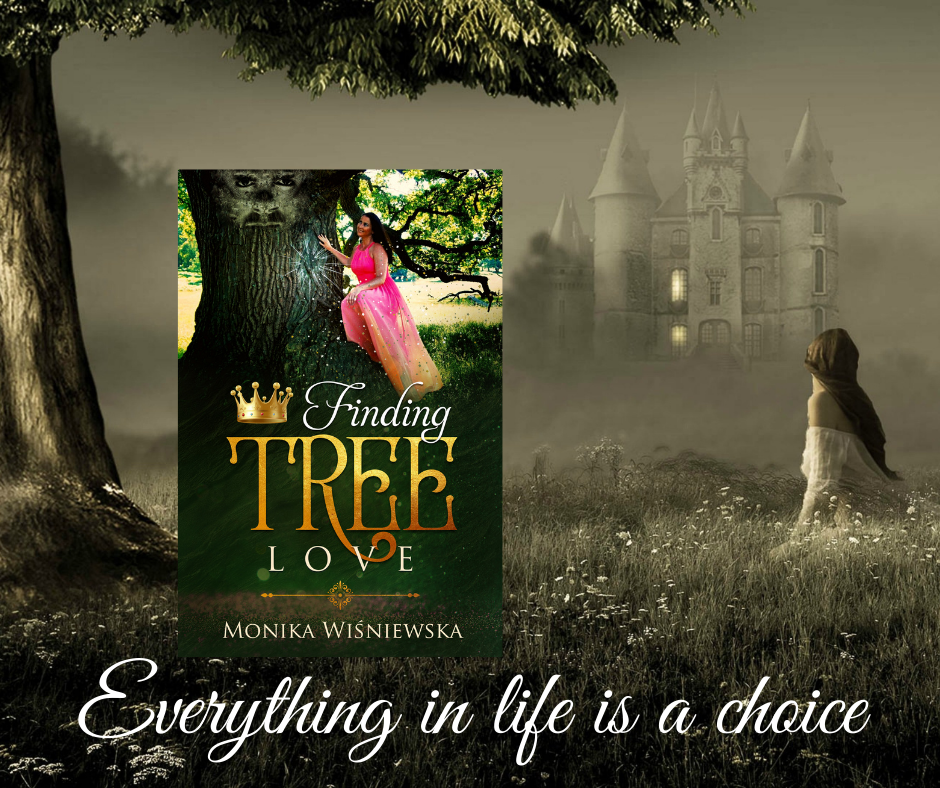 PAPERBACK AVAILABLE ON THE OFFICIAL WEBSITE: www.monikawisniewskaauthor.com