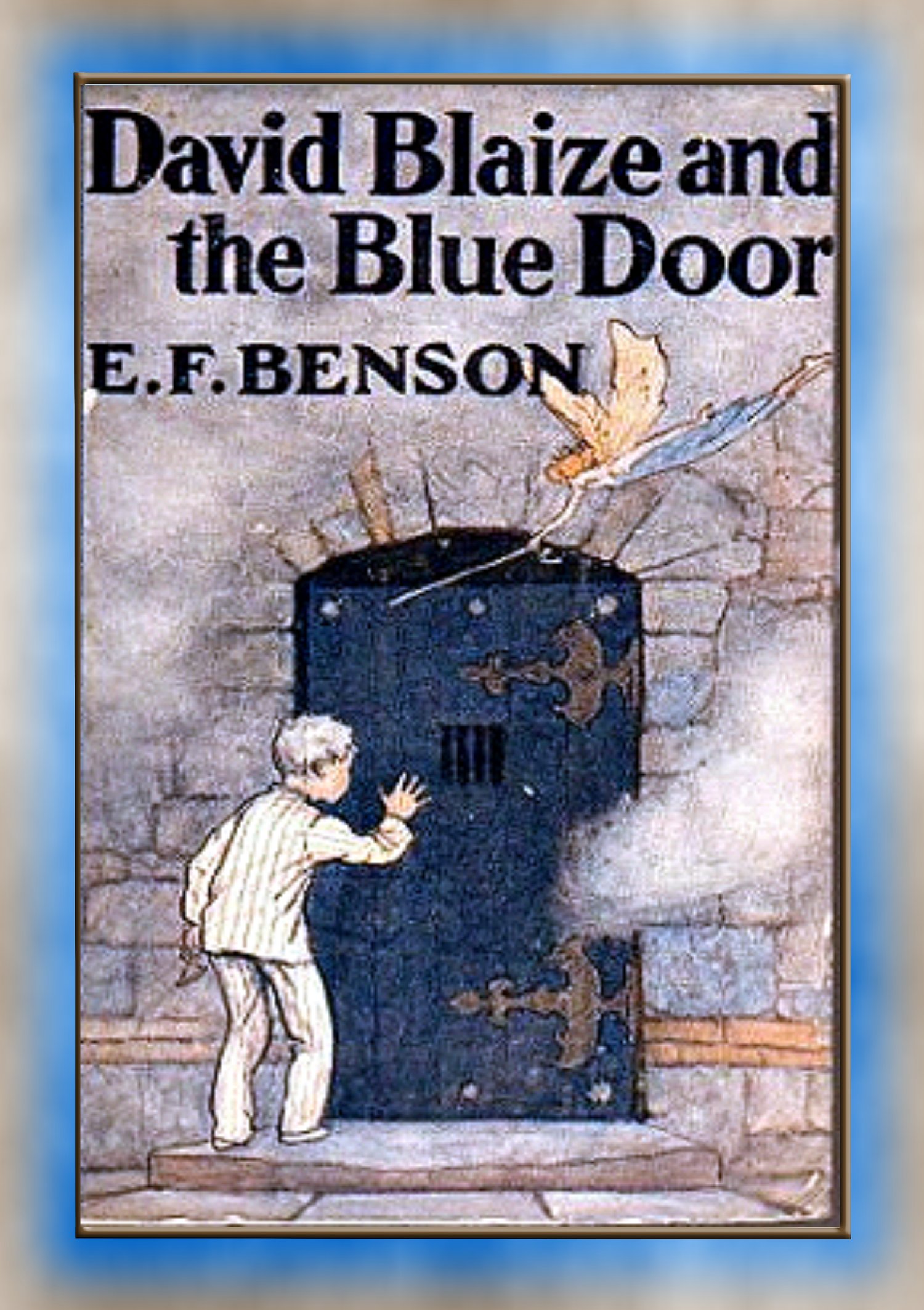 DAVID BLAIZE AND THE BLUE DOOR is a children's fantasy adventure
On Sale
$2.00
Pay what you want:
(minimum $2.00)
DAVID BLAIZE AND THE BLUE DOOR is a children's fantasy adventure set in David's early childhood. It is a fantasy adventure in the style of Alice's Adventures in Wonderland, set in a dream landscape permeated with jabberwocky type nonsense. The book is in the same children's fantasy genre as Lewis Carroll's "Alice in Wonderland", "Sylvie and Bruno", Farrow's "Adventures Wallypugland series" and Heath Robinson's "Bill the Minder."
The eight chapters in this book are richly illustrated, and the titles of these give clues to the type of adventure David goes on. Some of the illustrations are titled:
"The flame-cats and the black man coming down the chimney",
"The game-cupboard comes to life",
"David finds the mint-man in the bank",
"The recovering of Uncle Popacatapetl",
"The telegram rescues Uncle P. From the mint-man",
"Miss Bones sitting on David's thumb",
"David uses the telephone in the cow porter's tail"
"Noah pursues David"; and many more whacky characters with equally more strange characteristics.
10% of the profit from the sale of this book is donated to charities.
=================
Become an Affiliate
with access to over 250 ebook products - signup here to supplement your income:
https://payhip.com/auth/register/af59b7fa11664bc
=================
TAGS & KEYWORDS: David Blaize, Blue door, dream, dreamscape, dreamland, sword, bumpity, bottom, adventures, aeroplanes, delicious, candidate, extraordinary, beastly, sir sirloin, london, gold, spectacles, butt, duke, cats whiskers, chimney, telegram, airmen, butler, chauffeur, certificate, fireman, shoemaker, golden, porter, rhyme, gentleman, canon, sovereign, rook, ark, elephant, train, birds, bones, popacatapetl, spider, david blaize, giraffe, miss muffet, brigadier general, noah, Flame cats, black man, chimney, Blue Door, games cupboard, Mint man, bank, Uncle, Rhyme family, Miss Bones, cow porter, bald-headed, lark-flight, Field-Marshal, guard of honour, trout, registry office,