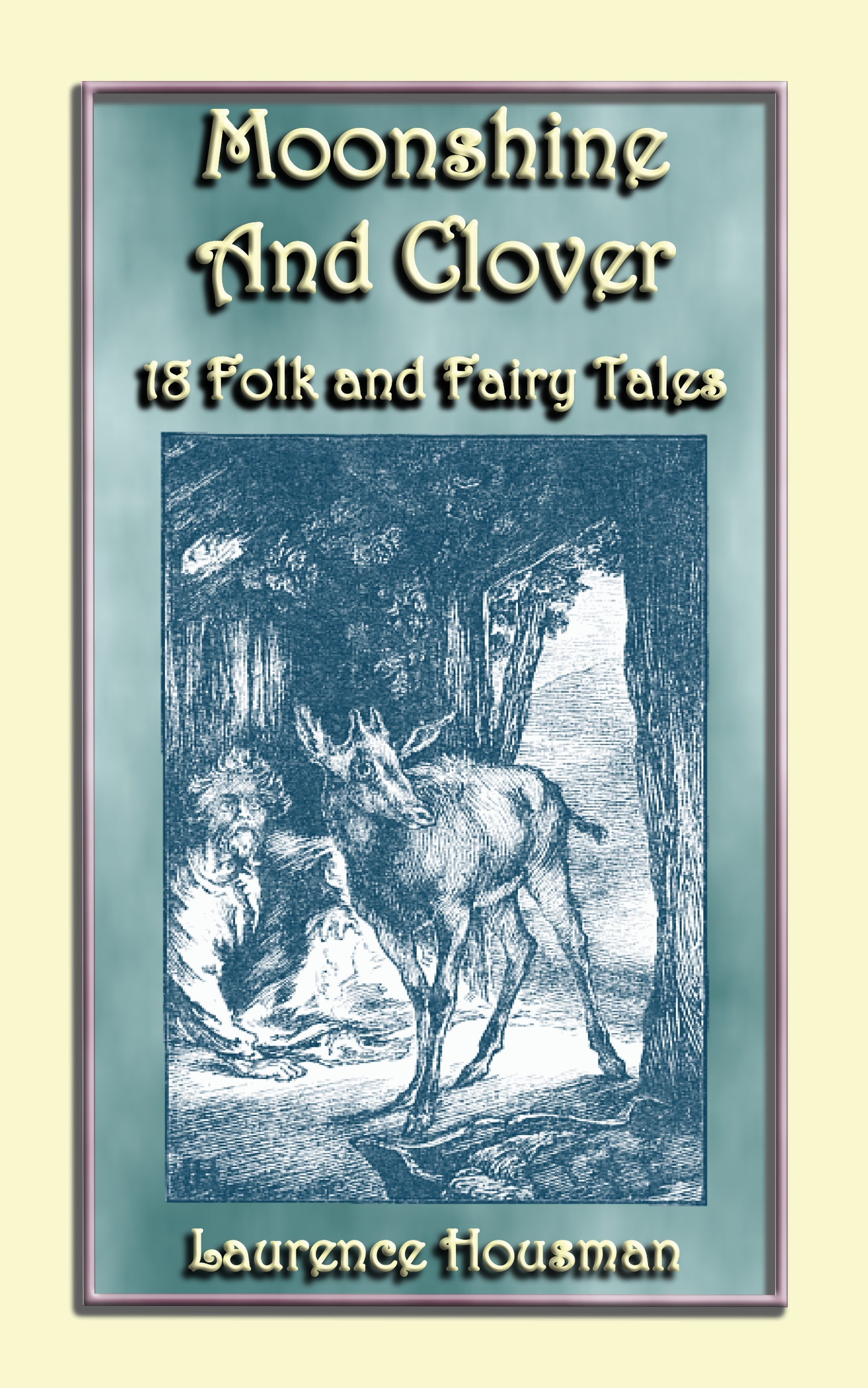 MOONSHINE AND CLOVER - 18 folk and fairy tales for children
On Sale
Herein you will find eighteen tales of MOONSHINE and CLOVER. Tales like
THE PRINCE WITH THE NINE SORROWS,
A CAPFUL OF MOONSHINE,
ROCKING-HORSE LAND, JAPONEL,
GAMMELYN THE DRESSMAKER and many more which will keep even the youngest minds occupied for hours.
In reading this book, young minds will find stories of fairies, Kings and Queens, Princes and Princesses, promises made and promises broken and the consequences thereof teaching children vital morals. There are also stories of majic, its use and misuse, as well as attempts at deceipt and deception which all come to naught when the deceiver is found out, as they always are in these stories. There are stories of rocking-horses which, at night, turn into real horses taking their young charges on nocturnal adventures only to have to dash home before sunrise when the horse is due to return to it's original state and return their young riders safely to bed where they must be found tucked up and safe and sound.
These eighteen stories have been extracted from four editions by Laurence Housman, originally published between 1894 and 1904, but which are now out of print. The four editions are : A Farm in Fairyland, The House of Joy, The Field of Clover and The Blue Moon.
The sixteen original woodcuts by Clemence Housman may seem old-fashioned by today's standards, but are in keeping with the age of the book.
33% of the net profit from the sale of this book will be donated to OLIVER'S HOUSE, a non profit organisation in Benoni, South Africa focusing on childcare and education for the underprivileged.