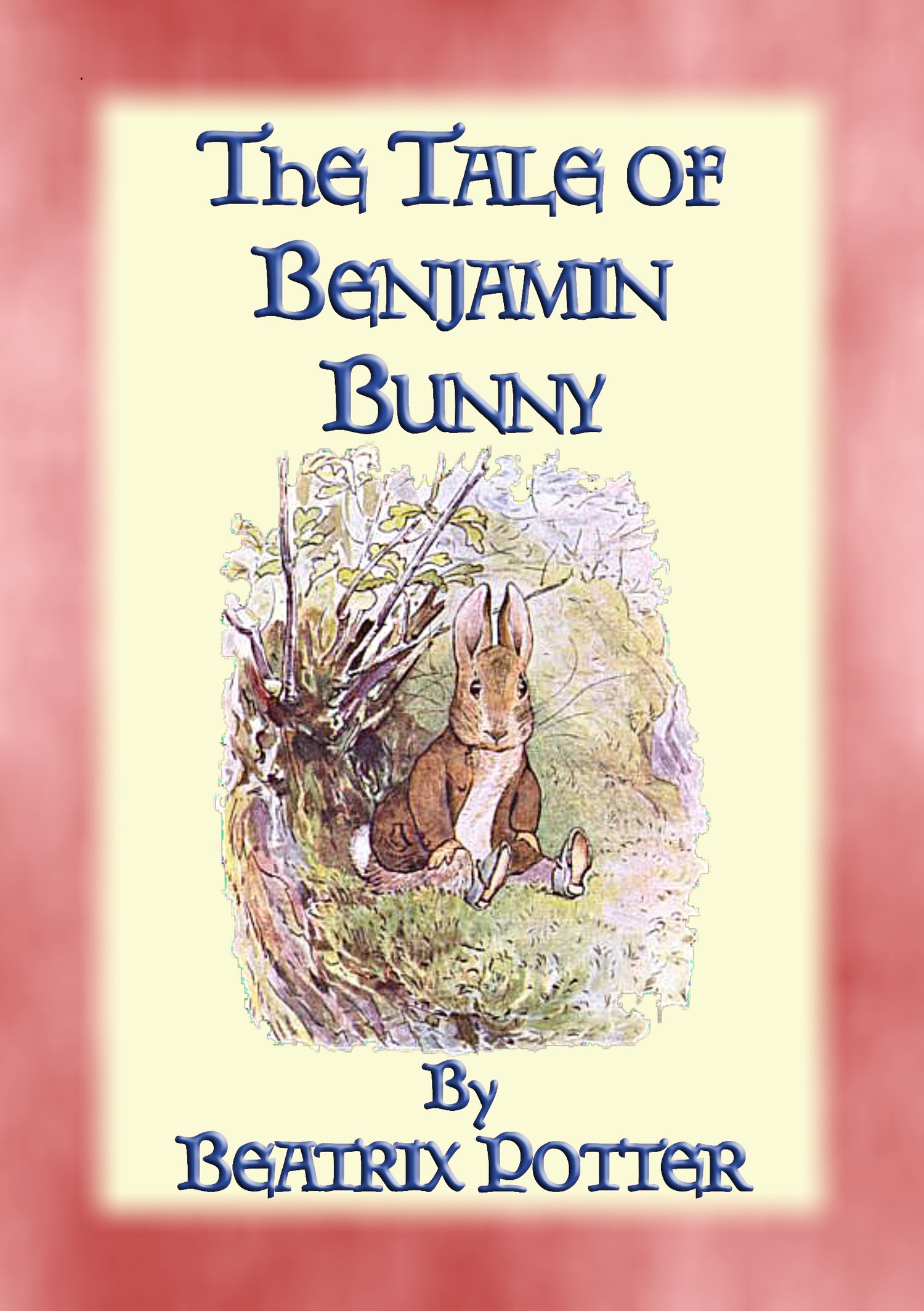 THE TALE OF BENJAMIN BUNNY - Tales of Peter Rabbit & Friends Book 04
On Sale
Pay what you want:
(minimum $1.50)
The Tale of Benjamin Bunny is a children's book written and illustrated by Beatrix Potter. It is a sequel to The Tale of Peter Rabbit (Book in the series published 1902), and tells of Peter's return to Mr. McGregor's garden with his cousin Benjamin to retrieve the clothes he lost there during his previous adventure.
When Mr. McGregor and his wife leave home in their gig, Benjamin Bunny and his cousin Peter Rabbit venture into Mr. McGregor's garden to retrieve the clothes Peter lost there in The Tale of Peter Rabbit. They find the blue jacket and brown shoes on a scarecrow, but Peter is apprehensive about lingering in the garden because of his previous experience. Benjamin delays their departure by gathering onions, which he wraps in Peter's handkerchief, hoping to give them to his aunt, Peter's mother. He then takes a casual stroll around the garden, followed by an increasingly nervous Peter.
Rounding a corner, they see a cat and hide under a basket, but the cat then sits on top of the basket for five hours, trapping the pair. Benjamin's father enters the garden looking for his son. He knocks the cat away from the basket and locks her in the greenhouse, then rescues Benjamin and Peter. But he also punishes them for going to Mr. McGregor's garden by whipping them with a switch he had brought. Once home, Peter gives the onions to his mother, who forgives his adventure because he has recovered his jacket and shoes. Following his return, Mr. McGregor is puzzled by the ridiculously small footprints and the scarecrow's missing clothes and cant figure out how the cat got himself locked in the greenhouse.
In Benjamin Bunny, Potter deepened the rabbit universe she created in Peter Rabbit, and, in doing so, suggested the rabbit world was parallel to the human world but complete and sufficient unto itself.
Benjamin Bunny was an instant commercial and popular success, and thousands of copies were in print by the end of 1904. The Times Literary Supplement thought Potter's illustrations "pencil perfect", but suggested that she engage a literary assistant for future productions. Potter created a nursery wallpaper tapping Benjamin's image, and Benjamin returned as an adult rabbit in the Flopsy Bunnies and Mr. Tod. In 1992, Benjamin Bunny was adapted as an episode of the BBC animated television series, "The World of Peter Rabbit and Friends."
=================
Become an
Affiliate
with access to over 220 ebook products - signup here to supplement your income:
https://payhip.com/auth/register/af59b7fa11664bc
=================
KEYWORDS: Beatrix Potter, children's stories, lake district, England, bedtime stories, helpful, Benjamin, bunny, rabbit, Cat, onions, Mr. McGregor, garden, retrieve, clothes, peter rabbit, blue jacket, brown shoes, previous experience, handkerchief, mother, corner, trapped, free, Mr Bunny, discipline, home