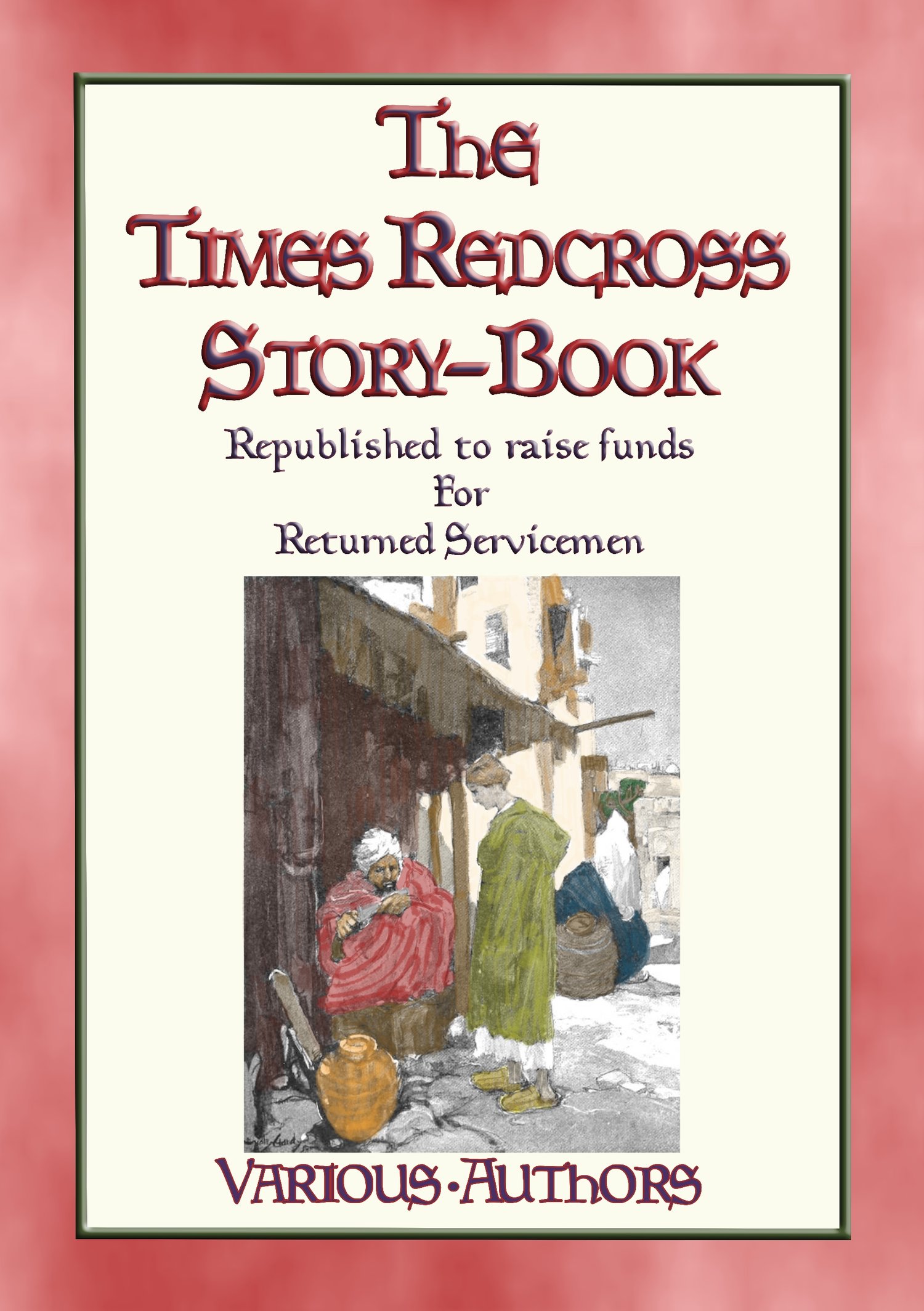 THE TIMES RED CROSS STORY BOOK - 18 stories contributed by authors serving during WWI
On Sale
$1.90
Pay what you want:
(minimum $1.90)
The 18 stories in this fundraising book were contributed by soldiers serving during the Great War. The funds raised were donated to the Red Cross, hence the book's title.
The stories have been contributed by authors like A. A. Milne, Oliver Onions, W. B. Maxwell, Cosmo Hamilton, Ian Hay amongst the many, who at the time were, themselves, serving soldiers facing the horrors of the trenches.
The stories in this volume are:
Dimoussi And The Pistol
The Woman
The Cherub
An Impossible Person
The Veil Of Flying Water
"Bill Bailey"
Life-Like
Lame Dogs
The Silver Thaw
Carnage
The Bronze Parrot
The Forbidden Woman
Eliza And The Special
The Probation Of Jimmy Baker
The Ghost That Failed
The Miracle
The Fight For The Garden
The Face In The Hop Vines
10% of the profit from the sale of this book will be donated to charities which support returned servicemen injured in the more recent conflicts in Afghanistan, Iraq and other recent theatres of war.
=================
Become an Affiliate
with access to over 260 ebook products - signup here to supplement your income:
https://payhip.com/auth/register/af59b7fa11664bc
=================
KEYWORDS/TAGS: Red Cross, Story Book, Returned servicemen, wounded, injured, Dimoussi, Pistol, The Woman, Cherub, Impossible Person, Veil, Flying Water, Bill Bailey, Life Like, Lame Dogs, Silver Thaw, Carnage, Bronze Parrot, Forbidden Woman, Eliza, The Special, Probation, Jimmy Baker, Ghost, Failure, fail, Miracle, Fight, Garden, Face, Hop Vines, charity, fundraiser, WWI, Great War, First World War, soldiers,